On April 26, 2022, IGNITE students in 6th and 7th grades from three public primary schools in Radom, Warsaw and Kępa Celejowska in Poland, participated in a virtual event with Ms. Bogna Czyżewska, a Software Engineer at Dolby.
Bogna started the meeting with a short quiz for students to get to know other better and introduce them to the principles of programming. She asked the students whether they liked making things, solving problems, or finding errors. Almost all the girls answered that they liked to create things and solve problems, and Bogna enthusiastically shared that these qualities are very useful when working as a programmer.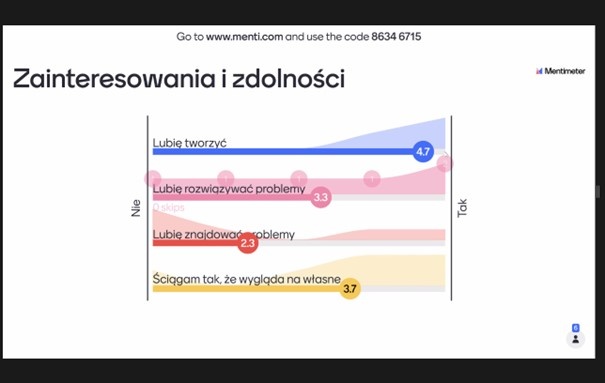 Bogna encouraged students to start coding if they hadn't already, saying that if they know one programming language, it will be easy for them to learn others. She compares her job now to being a witch who needs to know a certain language, a secret knowledge that others don't understand. English language and humanistic skills are very useful in programming—to be able to communicate with computers and make them do what you want, you have to be very precise.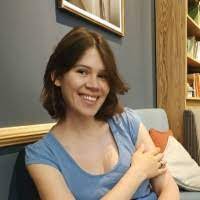 As a child with Asperger's, Bogna saw the world a little differently and she knew it would easier for her to sit in front of a computer than, say, to work in customer service. Being a child of artists, her mom a jeweler and her dad a doctor of fine arts, Bogna initially thought she would also follow in her parents' footsteps. She went to a high school concentrating on law and journalism, and originally decided to focus on cultural studies on the advice of an older student. A year into her studies, she was bored but saw that her boyfriend at the Technical University was having a lot of fun! She decided to study Automation and Robotics at the Technical University instead, learning how to program and construct robots. She added that during her studies and later in her work, she faced many gender injustices that only made her stronger.
In conclusion, Bogna said that science is a field of trials and errors and the more mistakes the student make, the more experiences they have, the more people they meet, and the faster they will reach their dream goals.
We would like to thank Ms. Bogna Czyżewska for the amazing event and shearing her passion. Special thanks to Ms. Katarzyna Kwiecień and Ms. Joanna Kurowska, who coordinated the group and encouraged the girls, and thanks as always to IGNITE Worldwide CEO and Founder Cathi Rodgveller for her constant support.
After attending this event:
Here's what the students thought of the event:
"I would like to tell her that I really enjoyed her workshop, that I had a great time listening to her and that after the workshop I became more interested in programming than before." – 6th grade

"What I liked the most was the way she talked to us and told us stories. It inspired me how she became an expert in her field." – 6th grade

"It was a pleasure to listen to such an interesting story." – 6th grade

"I'm thankful for the event." – 7th grade

"It was great." – 7th grade