On April 19, 2022, IGNITE hosted a panel of STEM professionals for a discussion with students at two Washington schools, Spanaway Lake High School and Grandview High School. Facilitator and IGNITE Program Director Lauren Johnson kicked off the conversation explaining that not only is STEM the fastest-growing field in the world, but it is related to almost everything in our daily lives.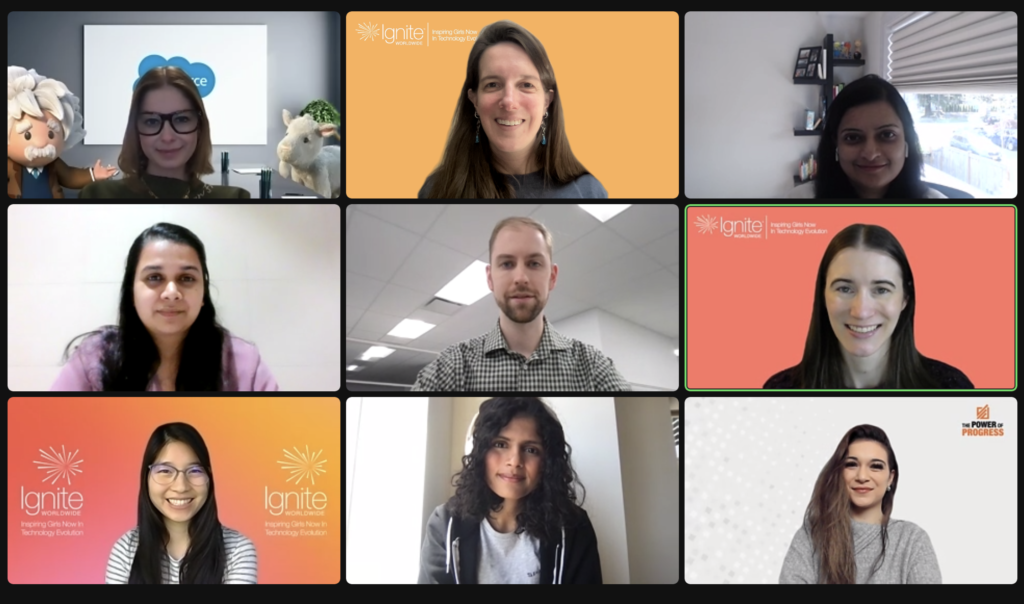 Lauren explained that STEM professionals work on everything from designing the chairs we sit in, to developing medicine, to working on music production and more! Lauren then invited the panelists to introduce themselves: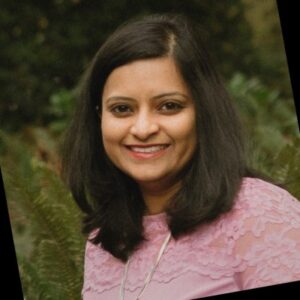 Mugdha Jamsandekar, Senior Engineering Manager at Tableau, was raised in India and moved to the United States 10 years ago. Meeting women in STEM encouraged her to pursue her interest in STEM. She credits these role models as being inspirational in tough times throughout her life. She's been told "pursue a different career," "take a step back," and "be less assertive," but hasn't been discouraged. "We've seen a huge increase in women in the field," she said, explaining that her current team at Tableau is almost 50% women.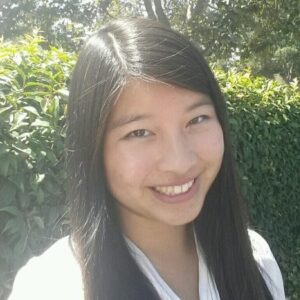 Megan Schumacher, Data Scientist at Microsoft, was interested in plenty of things in high school: she played soccer, ran cross-country, and was a cheerleader. It wasn't until she and a friend participated in Microsoft's DigiGirlz program that she realized a hidden talent for computer science. Relatives encouraged her to study culinary arts instead, but she persevered and has found a rewarding career working with computers. She said that high school is the perfect time to explore interests.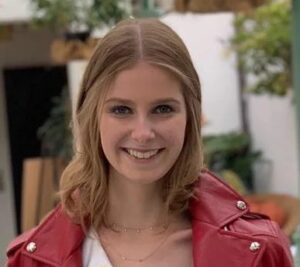 Lexie Polevoi, Product Manager at Salesforce, wasn't sure what to do in high school. She liked math and science but felt drawn to other subjects. A summer coding program, Girls who Code, inspired her to continue pursuing STEM. Now, as a Product Manager, she creates and maintains Salesforce's products. As a woman, it can be isolating to work in tech, but she said, "Finding allies along the way, both male and female, helped." She encouraged high schoolers to explore STEM areas as early as possible.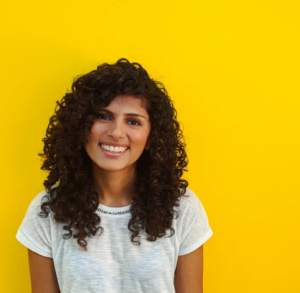 Bhavi Jagatia, Astrodynamics Engineer at Planet, was born in Mumbai. As a kid, she read the newspaper with her dad and recalls poring over an article about the moon landing. Her dad explained the basics of space travel and, from that point on, she wanted to be an astronaut. Her parents used this as motivation, constantly saying things like "If you want to be an astronaut, you need to eat your veggies." Bhavi ultimately moved to the United States to pursue a degree at Cornell. There she learned about Planet, a satellite monitoring company. This was the perfect intersection of her interest in aerospace and helping people.
Brooke Ulrich, Regional Facilities Manager at Home Depot, says her career in STEM started when she was a young child with "strange interests." She shared: "My parents got the hint when my aunt and uncle gave me a Barbie and a few months later, they found me strapping a firework to it." Brooke realized she wanted to be a mechanic and got an associate degree through Universal Technical Institute. She worked as a mechanic, then progressed to engineer and manager. Now she manages more than 40 people spread over four states! She balances her passion for horsepower with her love of horses.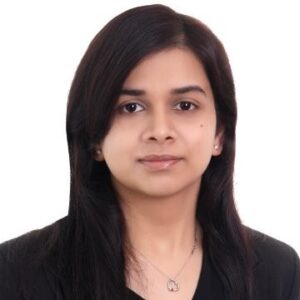 Samata Krishnamoorthy, Engineer at Beta Technologies, grew up in Abu Dhabi, where she was exposed to lots of STEM professionals but her exposure to women in those roles was limited. She loved her science classes and she knew she was on the right track pursuing a STEM career, but often ran into self-imposed doubts. She credits work and grad school friends with helping her get past these doubts. Samata encourages students to pursue STEM careers because they're not only rewarding, "They're the closest thing to creating magic!"
After getting to know the panelists, the students had a chance to ask questions including:
What classes would you recommend for someone interested in studying computer science?
How would you recommend boosting confidence?
How would you choose a job or internship?
How do you prepare for an interview?
How did you hear about IGNITE? Why did you get involved?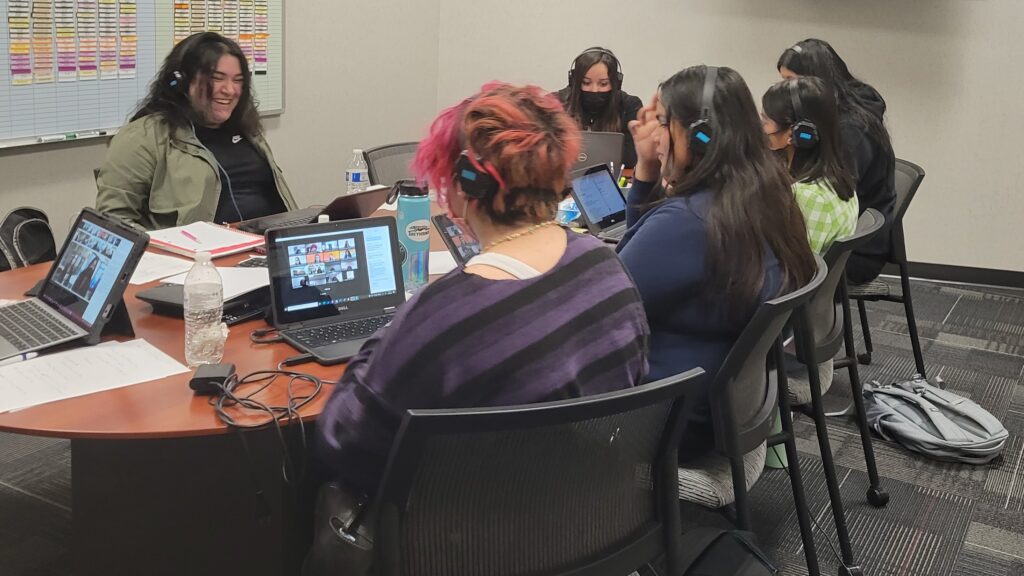 All of the panelists had great advice:
Lexie suggested students look at courses outside their major to broaden their interests and horizons.
Megan said the most valuable class she took outside of her major was a public speaking class. STEM professionals often need to communicate technical details effectively!
Brooke pointed out that one of the best things students could do is to find a mentor: "Reach out to somebody that you admire, reach out to someone who has done something that impresses you. Someone who makes you ask 'I gotta know how they did that!'"
Students were encouraged to reach out to people when considering a job or internship. Learning about what it's like to work at the company or what the role does is an easy way to find out whether the job is a good fit. Mugdha pointed out that LinkedIn is a great place to find company contacts.
To prepare for interviews, students were encouraged to come ready to talk about their interests. Bhavi suggested that students should look up the company they're interviewing with and find something that really interests them.
All the volunteers shared stories of how they got involved with IGNITE but Samata shared that this was her way to "pay it forward" after receiving overwhelming support from her managers and fellow engineers.
We would like to thank Tech Host Caitlin Duke, Facilitator Lauren Johnson, and Panelists Mugdha Jamsandekar, Megan Schumacher, Lexie Polevoi, Bhavi Jagatia, Brooke Ulrich, and Samata Krishnamoorthy for participating in this IGNITE panel and sharing their STEM career journeys. Thank you to Jonathan Mitchell for capturing this event for this post.
After attending this event:
Here's what the students thought of the event:
"Today's event inspired me to pursue a career in engineering. It also gave me an idea on where to start preparing for my career in the future." – 10th grade

"It made me realize that I am not alone. And I feel more confident in my career choices." – 12th grade

"Today's event inspired me by showing me that no matter what I want to do with STEM there is always someone who can help you. I also like how everyone helps one another." – 9th grade

"Today's event inspired me because I learned a lot about the different options in STEM. It also inspired me by showing the struggles and life of the people in these fields. It has shown me options and the paths I can take later in life." – 10th grade

"Today's event inspires me because the speakers were letting us know about their stories, how they made it this far, and how they never gave up on what they really wanted in life." – 9th grade

"The event inspired me to pursue my career in computer science. This event also inspired me to take more STEM classes next year." – 10th grade

"I liked how the speakers talked about what they did to learn more about STEM and what led them to their careers. Thank you for taking the time to talk to us today." – 12th grade

"I really love math so much and I am a very shy person so this helps me understand more." – 9th grade

"I got to hear more jobs that exist in the STEM field and get feedback on what to do as a current high school student." – 10th grade


"Hearing the volunteers' experiences helps with motivation and getting to relate to them." – 10th grade