On April 13, elementary, middle and high school students from Federal Way Public Schools joined an IGNITE Women in STEM panel featuring four Federal Way alumnae!
Lauren Johnson, IGNITE Worldwide Program Director, welcomed students and asked everyone to share some of their interests, which ranged from creating art, meeting people, and organizing things. Lauren noted that all of these are important components of STEM careers!
Then, students met the panelists: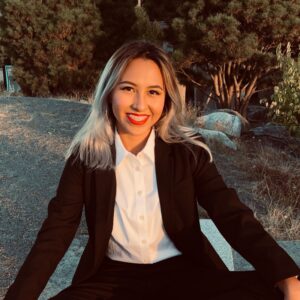 Mayela Perez is a Student at Washington State University planning to major in either mechanical engineering or data science. Mayela took a lego robotics class in middle school and initially dreaded it because it was different and she didn't know what to expect, but she quickly learned she loved designing and building things. She has dealt with imposter syndrome and feeling like she didn't belong in engineering as a Latina woman but has found great support from other students and teachers.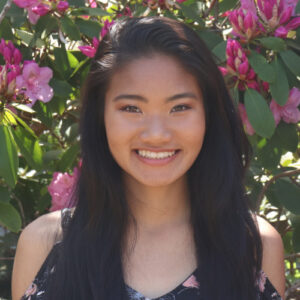 Marcella Huang is studying Computer Science at the University of Washington and has interned with CodeStream Studios and Microsoft. She has always enjoyed art and creating things, so in school she started looking for an outlet to use art to impact people. In college, she's taking classes where technical skills and design/creativity are mixed together. Marcella shared that she struggled with reading retention throughout school, so she learned to adapt by reading out loud and forming study groups. Marcella's advice was that everyone learns differently; go at your own pace and take care of yourself.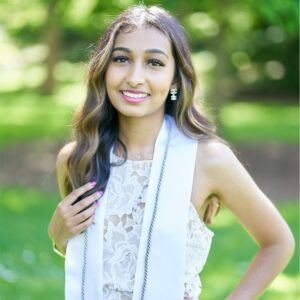 Shivanah Prasad graduated last June from Central Washington University with a degree in IT Administrative Management and now works in an IT department at a law firm. Shivanah had a lot of interests growing up, and experiences like Running Start helped her understand not just what she was interested in, but what she did not want to pursue (coding!). Her current job is a good fit for her because she likes talking to and collaborating with people and working at the intersection of different fields. Shivanah admitted that male-dominated classes and careers can be challenging, but she has been able to develop self-confidence with the support of mentors who believe in her.
Shaude' Moore is an NTE Program Manager at Amazon Web Services, in Amazon's security department. She works from home and enjoys getting to work in her PJs! Growing up, Shaude''s interests included reading, writing, history, sports, as well as meeting new people and networking, which she uses a lot in her job. She initially hated math but later learned to love it with the help of a good teacher/mentor. Now she enjoys seeing numbers come together when she pulls metrics for her job.
The students asked great questions, including:
Did you participate in internships, and what did you learn?
Mayela interned at CBRE at Thomas Jefferson High School in Federal Way, which gave her experience in IT and allowed her to step back from Engineering and expand her options.
Shivanah interned at Alaska Airlines, where she learned how to collaborate with different departments and gained experience with office skills and the work environment (plus, she got to go down the inflatable airplane slide!). In a technology internship at FWPS, she met great mentors and learned relationship-building skills that can be applied at work and in life.
Shaude' did a work study program with at-risk youth, where she learned how to engage with families and the community, and how to understand and communicate individual needs. Seeing people develop was also very rewarding.
Marcella added that internships are a great way to expose yourself to different environments and learn what you like and don't like.
What subject did you struggle with most and how did you overcome it? Several speakers struggled with math and overcame challenges with the help of great teachers, working with friends, tutoring, or just sticking with it until getting to a place where it became enjoyable! Marcella was challenged by reading and science. She recommended doing things on your own to find the love of them; sometimes it's not the subject you don't like but how it's taught.
What is your favorite thing to do on your day off? The panelists enjoy writing letters, sleeping, eating, and traveling. Shaude' said one of the great things about working in STEM is the ability to travel—she has been all around the country and all around the world on Amazon's dime!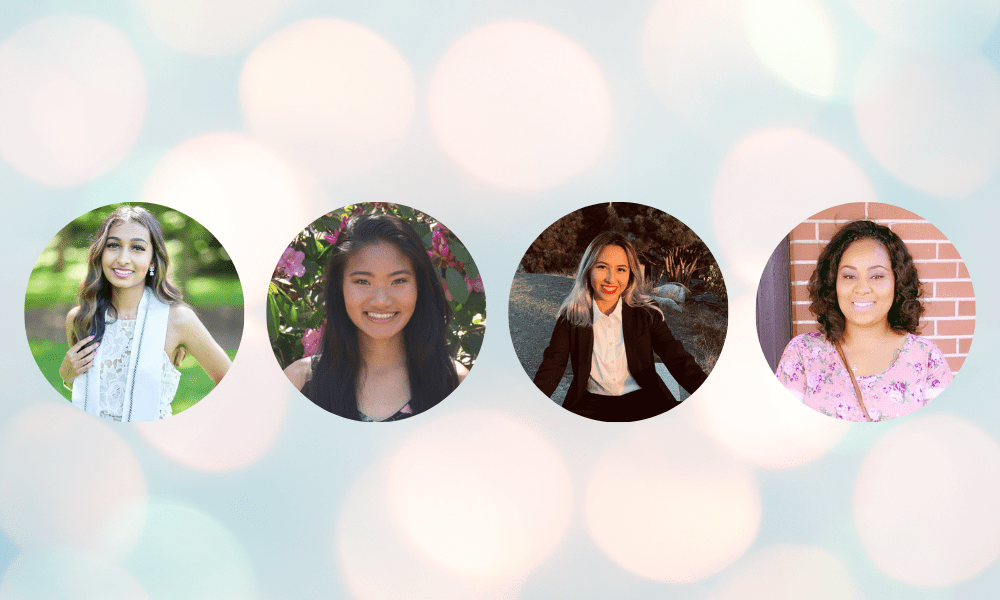 What is one thing you wish you knew before going into your field, something you'd tell your younger self?
Shivanah: Follow what you like and don't like; listen to your heart. Focus on yourself and your passions. Get enough exposure and experience for a good job that will take care of you.
Shaude': Learn about financial aid and scholarships! Take it step by step. Do what works for you and do it on your own time. Everyone's mind works differently.
Mayela: You are never alone. You're going to find your community and find help.
Marcella: Be your genuine self! You don't need to be perfect in school or in interviews. Do what feels right to you.
This event provided a great opportunity for students to meet STEM role models from their community! Thank you to Federal Way Public Schools for including IGNITE in the district STEM Exploration Night, and thank you to the inspiring speakers Mayela Perez, Marcella Huang, Shivanah Prasad, and Shaude' Moore for sharing your experience and advice.
After attending this event:
Here's what the students thought of the event:
"It showed me others' perspectives and helped me understand STEM better. It was also fun seeing others share the same interests as me." – 7th grade

"Today's event has inspired me to make better decisions in high school and to be college ready. I now want to think more in depth about my career choices and make sure I find the correct one for me." – 10th grade

"It inspired me to be brave and not afraid to say I need help. Thank you for your time!" – 5th grade

"I understand the struggle of trying to strive in a male dominated career or program. Even though I haven't experienced it, it's a male dominated world so it's easy for a woman to comprehend. I would love to be a part of a program that helps and supports women and encourages them." – 10th grade

"It was very inspiring to see people who had very relatable trouble succeeding in their own passions." – 7th grade