On Tuesday, May 31, IGNITE students at Lake Dolloff Elementary School in Washington joined an amazing group of volunteers to learn about future careers in STEM!
Facilitator Valerie Olague welcomed the 40 students and asked if they were familiar with STEM–science, technology, engineering, and math. Valerie shared that STEM is all around us, in our phones and even in sports data collection for organizations like the Kraken, Seattle's ice hockey team.
Val introduced Tech Host Michelle Meyer, then turned the conversation over to the Panelists to introduce themselves: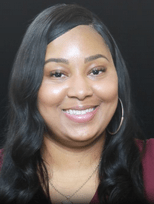 Shaude' Moore is a Federal Way Public Schools graduate and now works as a Security Program Manager at Amazon Web Services. She also has a daughter in middle school in Federal Way! When students' families create Amazon accounts to order things, Shaude' works to keep that information safe. She shared that data centers are like warehouses for information, containing highly secured computer servers behind perimeters that include fences and cameras. Shaude' has traveled around the U.S. and internationally to ensure security is safeguarded around the world. As a fun bonus, she also designs coins and pins to recognize the great work of her team members, as well as stickers to help them decorate their laptops, and she showed off several examples during her show-and-tell!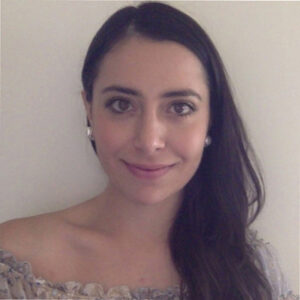 Ana Sofia Gonzalez, Senior Design Manager at Microsoft, really enjoyed painting and dancing as a child, and loves to help people. She showed off a ballet award she received when she was the students' age, as well as an adorable yearbook photo from 4th grade. Ana Sofia now designs artistic solutions to problems through user experience design, creating games and applications, including mixed reality, music programs, and Microsoft Teams. She likes variety in her work and takes on new and different projects all the time. She is currently working on helping one of the teams she works with better analyze the data they collect.
Students lined up to ask thoughtful and thought-provoking questions:
Why did you make this event all girls? We don't see a lot of young women showing interest in STEM. We want women to be at the table to help make our world a better place.
How can I build my confidence? By doing things outside your comfort zone and practicing! Ana Sofia was born in Mexico and started attending school in the US at around the age of the students and didn't speak any English! She had to learn quickly, and was very much outside of her comfort zone, and she persevered and ended up graduating with honors.
How can I figure out what to study in college? There are so many opportunities in college, and you can start out with general classes as you figure out what you want to specialize in. You don't need to know what you want to major in right away and can learn more about different options when you're in school. Think about what values you hold and what careers you want to pursue and you can find a focus that interests you.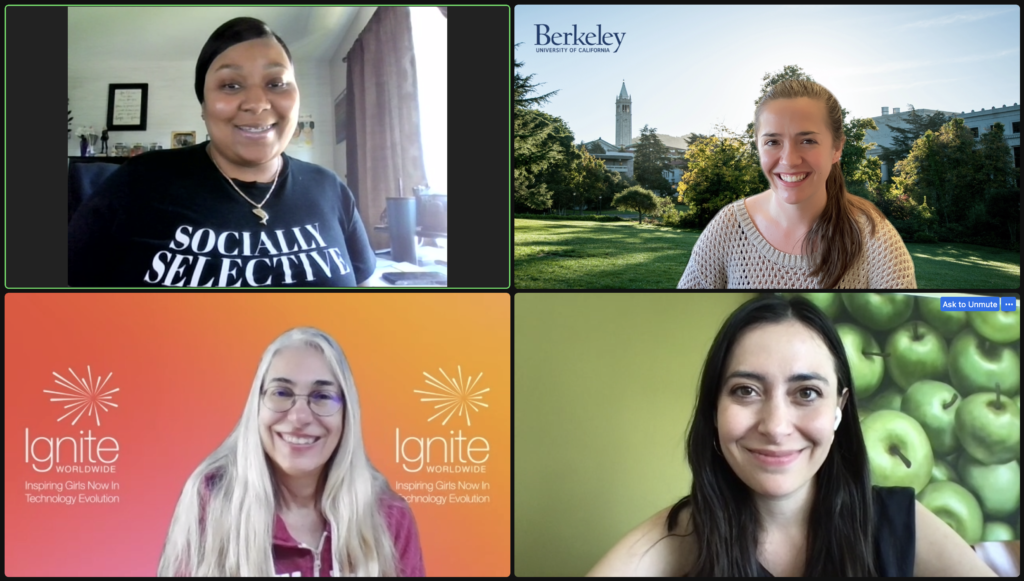 How did you figure out what you wanted to do?
Ana Sofia thought deeply about her interests and values. She also knew she wanted to go into design and have a strong career that involved collaboration with others. She also really loved fashion and wanted to use math. She is able to bring all of these interests together in user experience design.
Shaude' also looked for work that combined her interests—managing people, leading, working with others—and found it! She also gets involved with organizations like IGNITE to give her a chance to engage with young people since she loves to do so, and it isn't part of her daily job at Amazon.
How do you use drawing in your work? Ana Sofia designs mock-ups of what it will look like for users to engage with an app, down to what buttons will look like, going from pen and paper to software-based designs.
This event was a great opportunity for students to get encouragement and build confidence, and also showed how interests and hobbies, like art, can be blended with STEM. The panelists sharing their journeys from grade school to where they are now provided a meaningful, personalized approach.
Thank you to all the wonderful volunteers who made this event possible: Facilitator Valerie Olague, Tech Host Michelle Meyer, and Panelists Ana Sofia Gonzalez and Shaude' Moore!
After attending this event:
Here's what the students thought of the event:
"It helped me feel more confident with what I want to do in the future and made me more aware of what is out there for girls." – 5th grade

"It inspired me by helping me decide my future." – 4th grade

"Today's event made me look more forward to middle school, high school, and college. You made me understand more about STEM and everything after elementary." – 5th grade

"Today's event inspired me in hearing how creative you are and you make a lot of cool stuff." – 4th grade

"I learned so much! I hope next year there will be one for girls again." – 4th grade

"It inspired me to know that I can do anything." – 5th grade

"It inspired me to be more like them. I really like their work." – 4th grade

"It inspired me to think more about my future and career but to enjoy life now." – 4th grade

"Thank you for IGNITE because it was fun." – 5th grade

"It told me that girls can do everything they want to do in life." – 4th grade

"It inspired me to go out and follow my dream to do science. I thought meeting them was also fun!" – 5th grade

"It made me more confident and it made me want to work in STEM someday." – 5th grade

"It inspired me to code. I love coding and it is very fun." – 5th grade

"It made me more confident in trying to become a doctor when I grow up. Thank you for taking the time to talk to us and inspiring me even more to become a doctor." – 4th grade

"It was great and we had fun." – 5th grade