On Friday, July 29, students representing four schools in the Ilorin, Kwara state chapter of IGNITE Worldwide took a Field Trip to the National Centre for Agricultural Mechanization (NCAM) and observed the 2022 World Day Against Trafficking in Persons.
Abdulraheem Abdulhakeem Oluwanisola, a member of the United States Government Exchange Alumni Association of Nigeria and a leader of the Nigeria Chapter of IGNITE Worldwide, organized and led IGNITE Students from Ummy Nusira Memorial Academy, Dorfedel Academy, D-Light Diamond College, and Otoola Schools on the trip.
NCAM, the only Agricultural Mechanization Centre in Sub-Saharan Africa, is a research Institute of the Federal Government of Nigeria with a mandate including but not limited to encouraging and engaging in adaptive and innovative research towards the development of indigenous machines for farming and processing techniques.
Engineer Ms. Riskat O. Yusuf, Mrs. Roseline B. Daramola, and Mr. Tajudeen Mohammed welcomed IGNITE students to the Instruction Centre of NCAM. The students enjoyed more information on the careers and counseling from the women professionals at the Centre.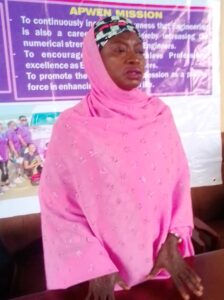 Engr. Riskat is a volunteer coordinator of the Kwara State Chapter of IGNITE Worldwide, as well as the chairperson of the Kwara State Chapter of the Association of the Professional Women Engineers of Nigeria (APWEN).
The professionals shared the beauty that they find in STEM fields and encouraged students to follow these fields of study to their own careers. The speakers emphasized hard work and respect as key to becoming successful professionals in the future.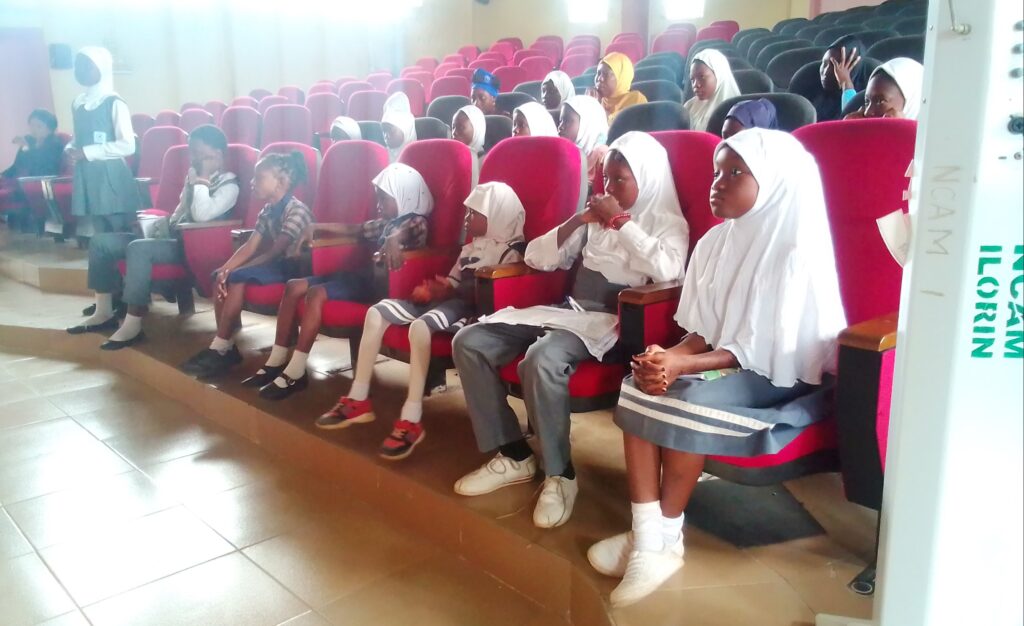 In addition to information about their careers, Ms. Yusuf and Mrs. Daramola briefed students on what human trafficking is, how to avoid being a victim, and what the students and their parents can do to be economically independent or self-reliant, all in recognition of the World Day Against Trafficking in Persons.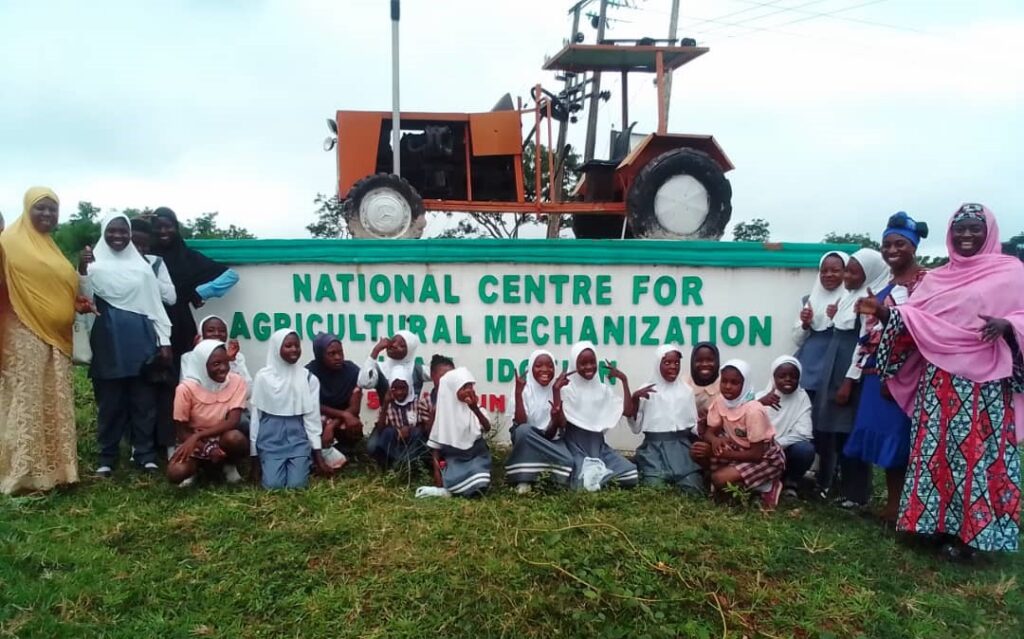 The students got the opportunity to tour the science and technical center at NCAM, where machines and equipment are fabricated. The students had an introduction to mechanization, including fascinating agricultural machines and equipment used for drilling, shaping, rice milling, and more. Attendees were happy to learn how the equipment works.
Thank you to everyone who made this inspiring event possible, including Abdulraheem Abdulhakeem Oluwanisola, who also authored this post, and volunteers Ms. Riskat O. Yusuf, Mrs. Roseline B. Daramola, and Mr. Tajudeen Mohammed.
After attending this event:
Here's what the students thought of the event:
"It inspired me by changing my mind to become an engineer. It inspired me to know more about STEM." – Secondary School

"Today was a memorable one for me. I really appreciate IGNITE for allowing Ummy Nusira Memorial Academy to join the program. This day changed my choices." – Secondary School

"It really educated us on knowing our rights. It made us know that whatever a man can do, a woman can do." – Primary School

"It was very interesting and educational and I enjoyed it." – Secondary School

"It has helped me to choose something good for my future and never follow anyone." – Grade 7

"It has helped me to choose a career." – College

"It helps me feel more sure about my profession." – Secondary School

"Today's event helped me feel more confident about being something in the near future. The speeches also inspired me to move forward and never look back." – Grade 5

"It inspired me to work on my own." – Secondary School

"The program was very organized and educational." – Secondary School