On Friday, July 22, 2022, IGNITE Worldwide partnered with the Seattle World Affairs Council to run a Virtual Panel and Speed Mentorship for international TechGirls participants from Kazakhstan, Kyrgyzstan, Pakistan, Tajikistan, the United States, and Uzbekistan.
The high school-age TechGirls students participated in these virtual events as part of their six-week mentorship and STEM exploration program. Student participants have demonstrated interest in STEM and spend their summer program learning from one another and mentors in a wide variety of fields.
To kick off the Virtual Panel, Facilitator and longtime IGNITE volunteer Valerie Olague welcomed students and shared about the gender gap in high-demand STEM fields. Valerie asked the Panelists to introduce themselves.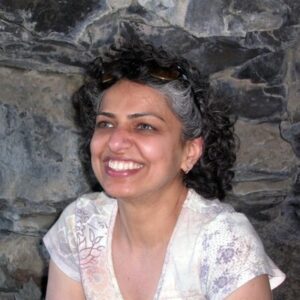 Parul Manek, Partner Director of Program Management at Microsoft, often traveled around the world pre-Covid and is starting to travel again. Parul has built her confidence over 22 years in her industry, after struggling in school in India with her exams. When she was 16, after learning English, she discovered an interest in STEM through math.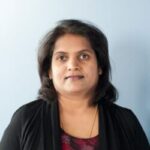 Hazel John, Engineering Manager at Microsoft, works with a geographically diverse team with people in Canada, Latin America, India, China, Israel to build an employee experience platform that aims to support improved wellbeing and productivity. Her mother was a teacher and her father was a plant manager in a small industrial town in southern India. Hazel's parents emphasized education, and her father especially had big dreams for all three of his daughters. This motivated Hazel to pursue an advanced computer science degree which helped her immigrate to the US and build a deeply satisfying career in technology.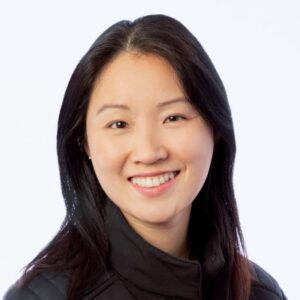 Lindsay Hua, VP Global Deployment and Head of Diversity in Technology at Afiniti, helps customers implement AI software and bring it to life in their companies and leads the internal diversity team. Lindsay has been able to visit Canada, Poland, Turkey, Pakistan, and more throughout her technology career. She manages teams that include data scientists and, though she hasn't done coding in quite a few years, she grew her love of coding starting with a typing course in school. She pushed her parents to be able to study management engineering so she could take computer science courses as electives. STEM has opened up so many opportunities for Lindsay and she hopes that TechGirls students find many opportunities through their pursuit of STEM.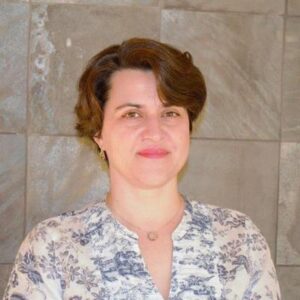 Diana Kumar grew up in Romania, and recently retired as a Senior Director of Software Engineering managing a team of over 100 people at Tableau, a Salesforce company. Diana decided to study computer science because she wanted a challenge, though she had never seen a computer before, and her first computing experience was with punch cards.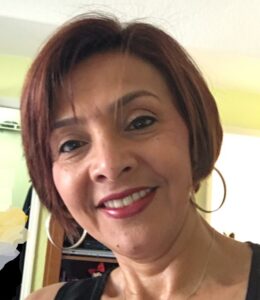 Teresa Vargas, Senior District Sales Manager at Emerson Automation Solutions, grew up in a tiny town in Venezuela as the eighth of twelve children and was the first in her family to attend college. She happened to grow up near one of the largest oil refineries in the world, and through the connections she made there she was able to attend college and gain a strong background as a technical engineer. She had to leave everything behind in Venezuela with her husband and two daughters, and re-established her career in the US to support challenges with water throughout Latin America.
After these introductions, students asked the Panelists questions including:
How can we future-proof our careers?
What problems do you face in human-computer interactions at Afiniti?
Many of you said you were introverted at our age. How did you learn to be confident and be a leader? Practice, even or especially if you are anxious!

How do you want to be remembered?
Leaving the world a better place
Being happy and willing to help
Being a strong teammate and leader
What advice would you give to yourself at the age of sixteen?
Parul: Not to let people tell me what I can do. She moved to London at the age of 16 and found success even though people told her it was too late for her to master English.
Lindsay: Don't let whatever pressures you have in life stop you from doing what you love. Lindsay was the oldest of three children and had a lot of pressure at home, and though she made compromises, she also learned to negotiate, be patient, and be on the lookout for opportunities that came to her.
Hazel: Don't box yourself in. If opportunities come your way, even if they are not exactly what you're looking for, grab them if they seem interesting to you. Be intentional about what you want to learn from these opportunities!
Teresa: Know how to ask for help, and don't hesitate to do so!
After the Virtual Panel, students moved into a Speed Mentorship, diving right into conversation in rotating small groups with professionals in fields of interest to them:
Aditi Saluja, Lead Data and Applied Scientist at Microsoft
Elizabeth Wilhelm, Systems Engineer at The Boeing Company
Jessica Gonzalez, Manager at Protiviti
Jessica Zane, Analytical Specialist at Corteva
Julia Zhu, Program Manager at Google
Kierstin Matsuda, Program Manager at Microsoft
Qian Wan, Robotics & AI Research Engineer at Nvidia
KR Shubha, Principal PM Manager at Microsoft
Valerie Smith, Acoustical Consultant at Salter
Veera Venigalla, Manager for Product & Technology, Digital at T-Mobile
Viktoria Garner, Engineering Manager at REI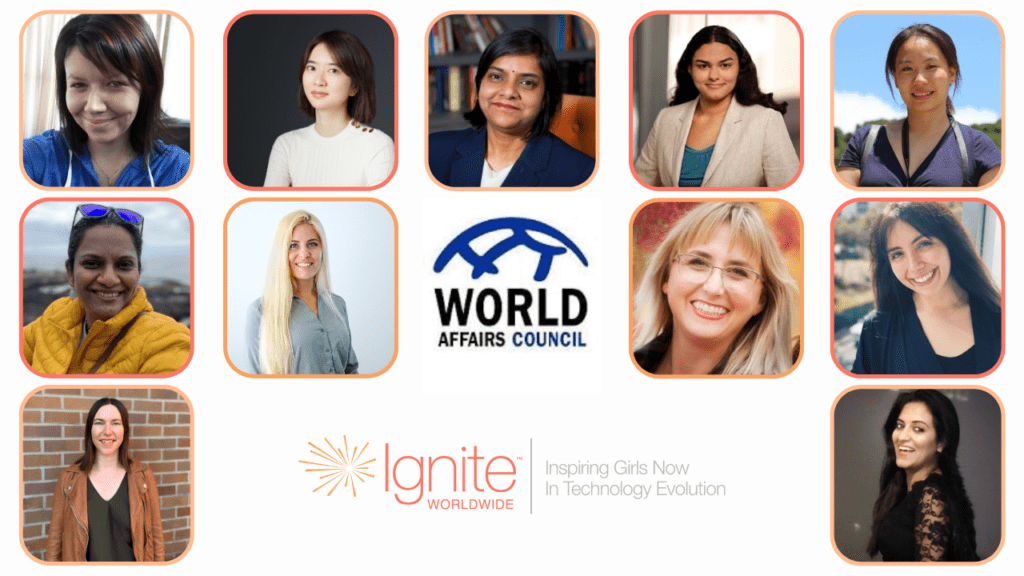 During this engaging activity, students asked their mentors about their work and how to develop their own careers.
Thank you to all of the incredible volunteers who met with TechGirls students for this unique event!
After attending this event:
Here's what the students thought of the event:
"Talking with experts from Microsoft, Google and more, I realized that the technology field is the one I am interested in. I learned how to create a portfolio, start coding and develop my networking." – 10th grade

"Inspiring, eye-opening and more. I don't really know how I can describe this inner feeling…SOOOOO SOOOOOO MOTIVATING." – 10th grade

"It has been the most fruitful experience of my life and I am positive that it will have the greatest impact on me and what career I choose to pursue. I cannot even begin to express my gratitude." – 11th grade

"Never, ever give up. It's really never too late for you to start something. As long as you know that you are genuinely interested in a specific field and can see yourself doing it for the rest of your life, don't be afraid of changing paths at any point. With the necessary drive and motivation you'll definitely get there." – 11th grade

"It was amazing. Personally, I loved their presence. The facilitators did an amazing job. Lots of love for them." – 12th grade

"Women in STEM as leaders were so inspiring. There were three key things that helped me improve: the productivity, networking skills and the powerful words." – 12th grade

"They are hardworking, problem solving, great leaders who inspire the next generation." – 10th grade

"The Speed Mentorship was a game changer. I loved how we made out the most of our time and learnt so much in a restricted time frame. I am immensely grateful for being given the opportunity to work with them and look forward to keeping in touch with them." – 11th grade

"Thanks for organizing a great opportunity. Good luck." – 11th grade

"It was just amazing and inspiring. I've learned a lot." – 11th grade

"I LOVED IT! I was confused how I would do it online, but I will never forget the emotions, experience, and deep insights." – 10th grade

"Thank you so much for the unforgettable event. I learned a lot and I hope we will stay in touch." – 10th grade

"Virtual Panel stories really motivated me to pursue STEM." – 10th grade