On November 9, 2022, students from six high schools attended IGNITE Events as part of the Eastern Washington Computer Science Fair in Wenatchee, WA. IGNITE Volunteers led four breakout sessions, including two Panels and two Microsoft UX Design Workshops.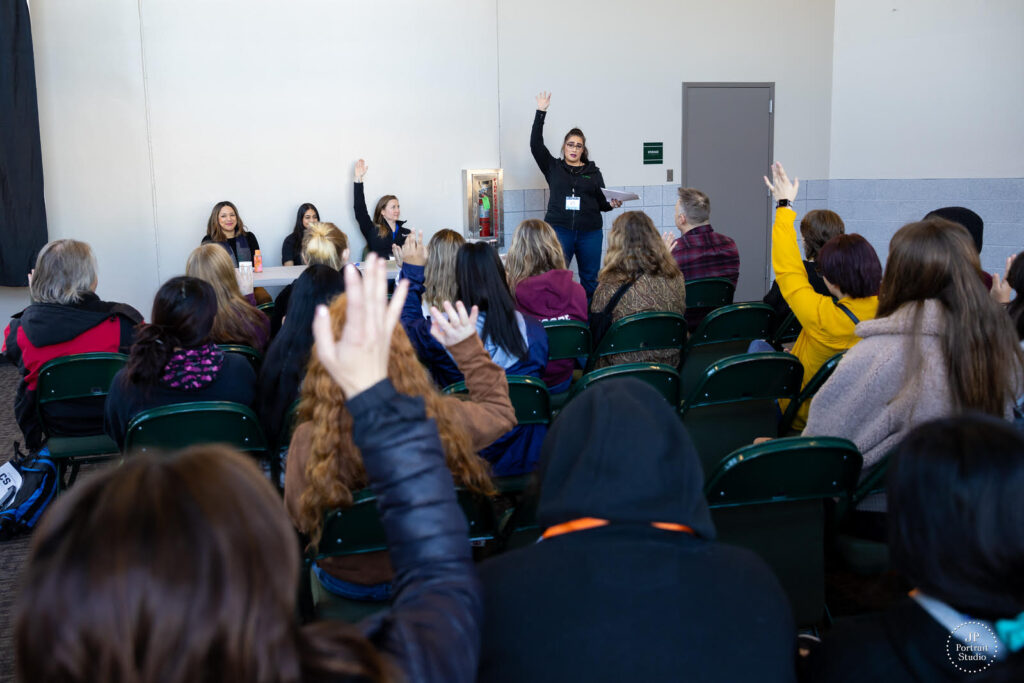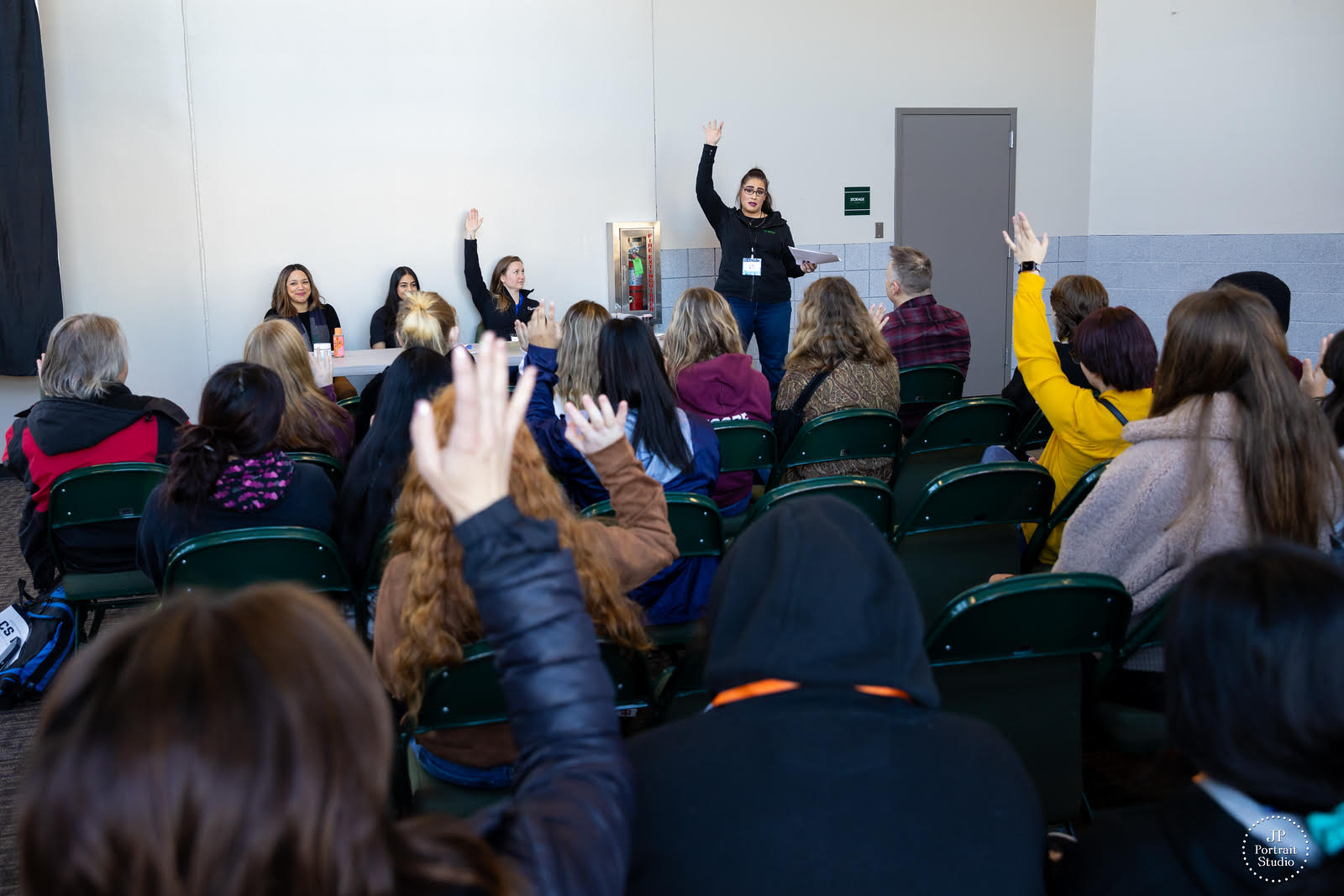 For the first two sessions, the volunteers each shared about themselves and their journey to a STEM career: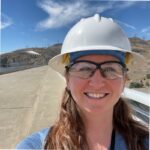 Shannon Kellam, Mechanical Maintenance Engineer at Grant County PUD has always considered herself to be a tomboy. She grew up in a cattle-ranching family where it was common to hear "girls don't do what boys do". Later in life, Shannon returned to college as a single mother of two. Though she was initially uncertain if she'd made the right choice, she found her tribe with Engineering classmates, meeting individuals with similar curiosities. Now she's passionate about her work and grateful to be contributing to a brighter future!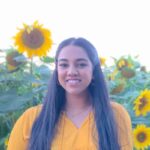 Joshika Suresh, Software Test Engineer at Grant County PUD fell in love with science in a high school sports medicine class and thought she was going to be a doctor. Though her dad works as a software engineer, she didn't take an interest until later. Her first computer science class came in college, and it was really hard. She shared that struggling with tough classes is completely normal! It's important to ask for help and clarification. Joshika also joined a lot of STEM clubs and found some great friends to study with and share ideas, which made classes a lot easier and more enjoyable. She worked hard and was able to graduate early with an amazing job and an awesome team!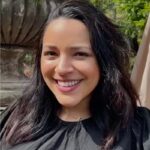 Gaby Cruz, Principal Packaging Engineer at Lamb Weston grew up in Venezuela. She looked up to her dad, who was an engineer, and wanted to be like him and pursue STEM. Gaby worked very hard in high school, taking AP and college-level math and science to achieve her goal of attending the University of Florida. The hard work paid off and she kept a 4.0! At the University of Florida, Gaby joined the Society of Hispanic Engineers and the Society of Women Engineers. She received research grants and took a year off of school to work on Oreo products and even Dial soap! Though her grades went up and down a bit, she finished strong and surrounded by her network to get to where she is now.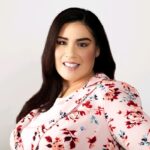 Pepsy Martin-Wirth, Senior Business Manager at Microsoft's Gaming Ecosystems Organization, grew up in a rough part of Los Angeles without a lot of resources and didn't value education in high school. As an adult, she knew she wanted her children to have security and opportunities, so she went back to college and got not one but three degrees! Now she works in gaming with products like Xbox and loves her job! Pepsy wants every student to know that they can be successful.
Following the Panels, the volunteers led two Workshop sessions focused on User Experience (UX) Design. Pepsy shared that creative roles are a big part of engineering. UX designers focus on what the experience of an app should be when customers interact with it. Students got to try their hand at the first step in this process: sketching a wireframe to help think through all the elements needed on the screen.
In small groups, the students choose a persona to design for and an app type to design and sketched out their ideas. It was fun to see their creative minds at work!

Thank you to Pepsy Martin-Wirth, Shannon Kellam, Joshika Suresh, and Gaby Cruz for leading four fun and informative sessions, and thank you to the North Central Educational Service District for including IGNITE in the Computer Science Fair!
After attending this event:
Here's what the students thought of the event:
"It feels good knowing that there are many opportunities in video game development and web design. I gained a lot of insight into the panelists' fields and backgrounds." – 12th grade

"This event opened my mind to STEM. Creating websites now feels more achievable because anyone can be included in STEM. I learned many different skills that are interesting to me." – 10th grade

"I learned there's many branches of computer science!" – 12th grade

"Today gave me more information on this field of work. It helped with my outlook on what career I might pursue." – 10th grade

"This allowed me to see the STEM industry from another perspective. The developers of these companies have a great work ethic and drive! It made me want to work with them!"

"I really enjoyed when the panelists were sharing their ideas. It helped me learn new things." – 10th grade

"The panelists were very genuine. They know a lot about what they were teaching and that made it helpful for me." – 9th grade

"This experience took into consideration others' experiences and needs. This will impact my later projects." – 10th grade

"There was a lot of information that interested me and I learned a lot from the panelists." – 10th grade

"This event inspired me because the panelists helped me understand STEM better." – 11th grade

"Today's events inspired me by showing me how fun STEM can be. It also helped me find out more about possible careers." – 11th grade

"Today was a cool day and it inspired me because there are a lot of possibilities for a career. The people around me helped a lot and I was happy to be here." – 11th grade

"This event made me think about app UI and how UI should be streamlined for users." – 12th grade