On November 14, 2022, students at Archbishop Murphy High School in Everett, Washington, welcomed volunteers from Microsoft for an In-Person Cybersecurity Workshop.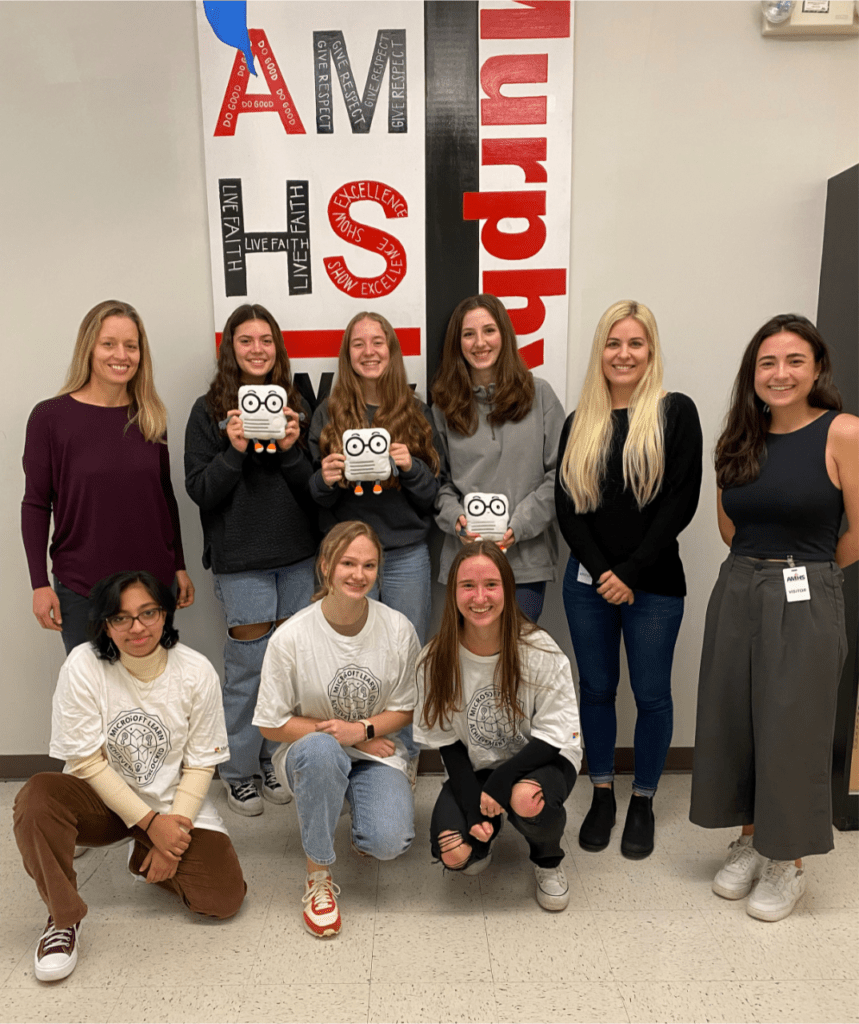 Teacher Lisa Latta introduced two panel speakers who shared their stories with students: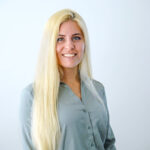 Kierstin Matsuda, Technical Program Manager, was interested in art, dance, and musical theater in middle and high school. Her college professor suggested that she take a coding class, and now she works in cybersecurity with Microsoft's team of "good hackers." She says that this field is the best outlet for creativity that she has found.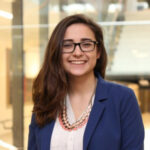 Allison Amaral, Senior Product Manager, always found STEM interesting but didn't always find STEM courses engaging. When she was in college, she got to explore beyond math and hard skills in STEM, including Informatics, focusing on the "human side" of technology. She also learned about human-centered design, user research, product management skills, and many other human-focused "soft skills." Allison even taught STEM skills to others, something she hadn't realized was also a part of STEM!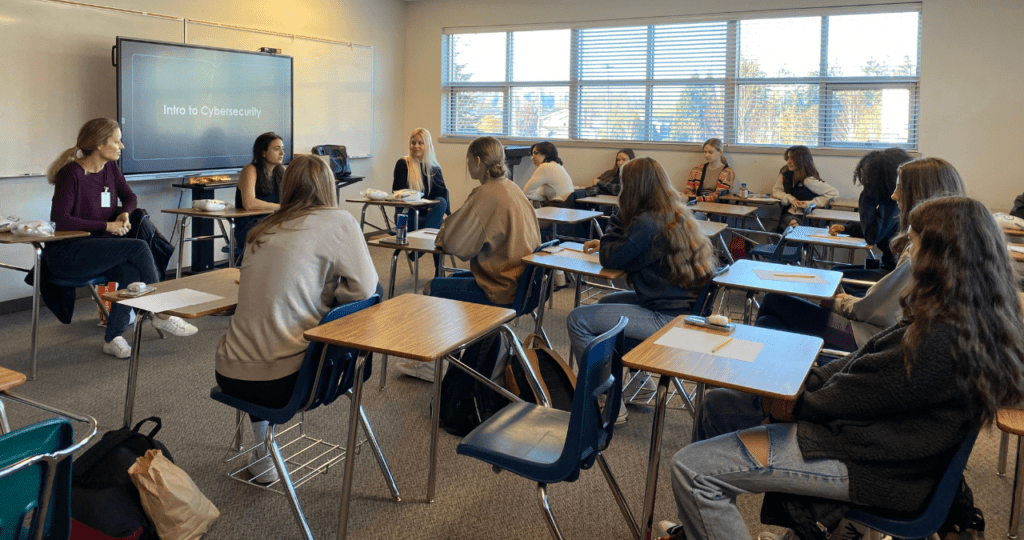 Students asked the panelists questions, including:
How did you become interested in cybersecurity?
What does your day look like?
What's the ratio of men to women on your teams?
What did you do in college to help you transition to your job?
What portion of your job is in-person versus online?
The panelists encouraged students to be open to experiences with technology as it is an essential component of any field they wish to enter. They also emphasized how important internships are for securing a position in a company.
After the panel, Kierstin introduced a cipher activity to allow students to explore the applications of cybersecurity. Students broke into groups led by Kierstin, Allison, and fellow Small Group Leader and Microsoft Volunteer Genevieve Warren to puzzle out the solution to the challenge!
Ms. Latta shared that "It was important for students to hear that being 'good at math' is not an indicator of your success in the field. There are many different pathways into tech."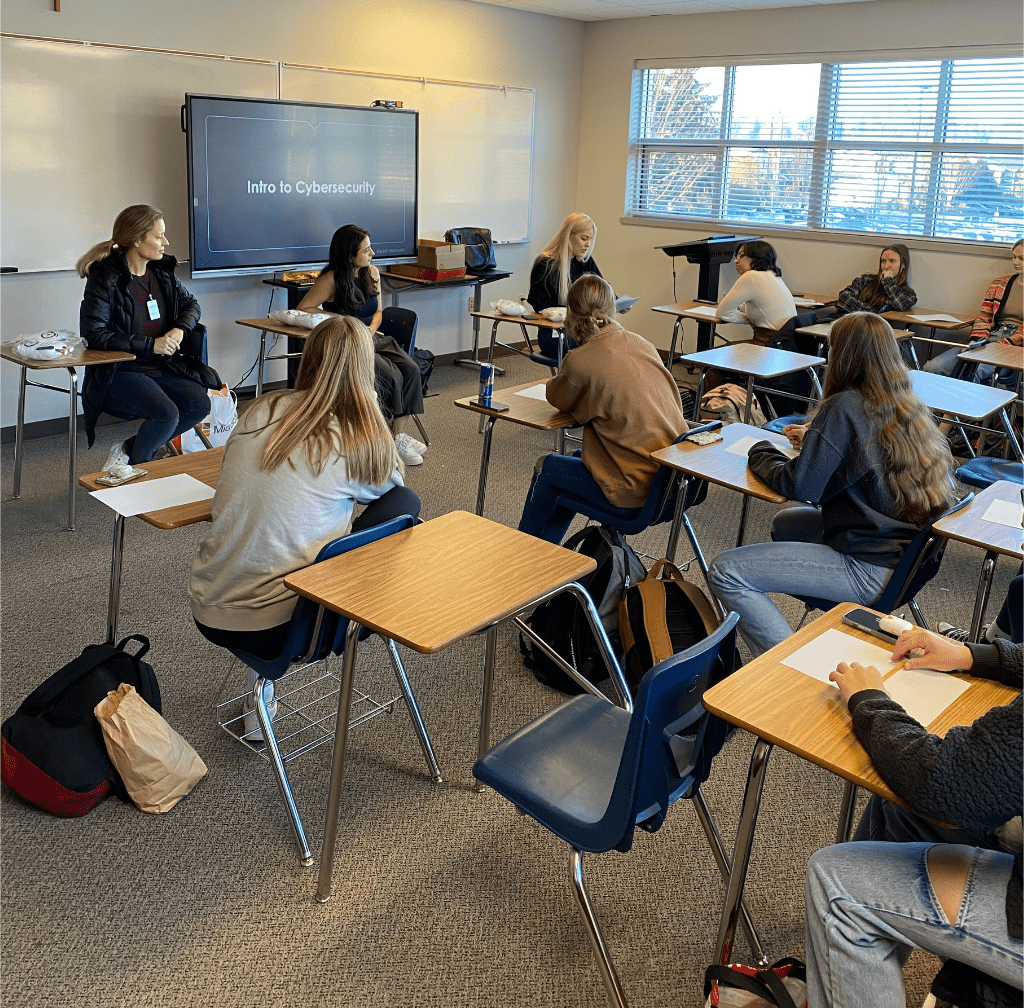 Thank you to Activity Leader and Panelist Kierstin Matsuda for running the activity, Panelist and Small Group Leader Allison Amaral for sharing your story and working directly with students, and Small Group Leader Genevieve Warren for engaging directly with students as well! Thank you to Teacher Lisa Latta for supporting this IGNITE event and for contributing detailed notes to this event summary.
After attending this event:
Here's what the students thought of the event:
"Today's event was motivating. I learned a lot from the women in STEM– they made some amazing points and made me more comfortable with the idea of joining STEM." – 10th grade

"It was a very interesting workshop. I have been hesitant, but I might consider a job in STEM after this experience. I learned that there is more to cybersecurity than just coding and hacking!" – 9th grade

"This event was very informative and helpful. I liked the open conversation and hearing about women in STEM. I really liked hearing about the path each of the speakers took to get where they are." – 10th grade

"Today helped me understand the cybersecurity workplace better. It also made it easier to digest the whole process of becoming a computer scientist, because it is a lot to take in and make sense of! Being a computer scientist is a lot more fun and achievable than I originally thought. I know a career in stem may not always be easy, but I feel like I have more of a chance now." – 10th grade

"I was inspired by the amount of women who work in Microsoft and have the ability to work remotely. The flexibility in STEM interested me. I like that you don't have to be great at coding in order to pursue a job in STEM. I also had no idea that the internet was actually a physical tube in the ocean!" – 12th grade

"I'm inspired because the speakers were so confident in their positions at Microsoft. I learned that as long as I work hard at something, I can eventually become good at it and build connections." – 12th grade

"The three women that spoke were super easy to connect with. They made it seem like being in STEM is achievable. My big takeaway was that I can go into STEM and still be able to interact with other people." – 12th grade

"This experience made me hopeful and excited. With college applications, I feel a little overwhelmed. The panelists made me ready to pursue STEM and not be nervous about trying new things. I'm so thankful that the volunteers came to my school today to talk to us about the opportunities and diversity within STEM. It made me inspired to be confident along the way, even if I don't know exactly what I want to do." – 12th grade

"I had never realized that you can get involved in tech careers without majoring in Computer Science. I personally want to major in Education, however I am more open to enrolling myself into other tech classes during college after going to today's event. Today's event has helped me understand the different job opportunities in STEM that I had never thought about. I am very grateful to have been able to meet the three volunteers that came to my school today." – 12th grade

"The event showed me that even if you have many different skills and talents, you can still work in STEM. Also, you don't even have to be good at coding to be successful in a STEM career. There are many different skill sets that you can utilize in the STEM field." – 11th grade