On February 10, 2023, IGNITE Students from Thomas Jefferson High School participated in an IGNITE Event featuring a panel of STEM professionals from ESM Consulting Engineers, Microsoft, T-Mobile, and Seed IP.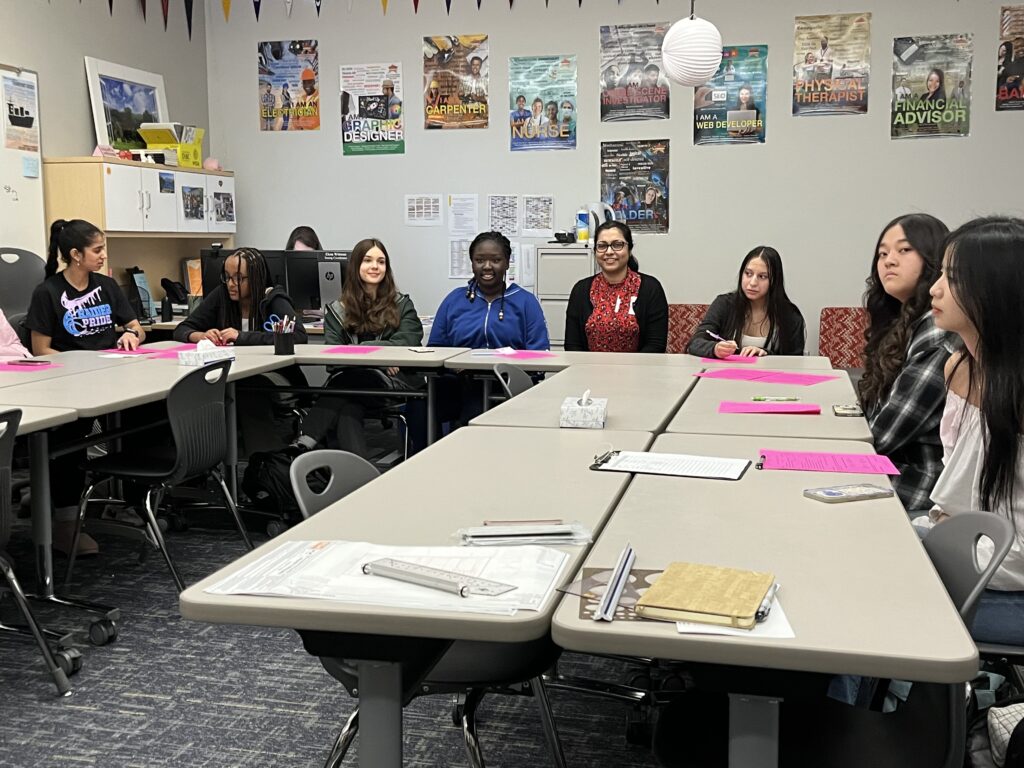 The panelists included:
Alexandra Hines, Senior Land Use Planner at ESM Consulting Engineers, always loved buildings, but didn't realize until her senior year that she could go to school to design them. In college, she studied architecture and then supplemented her undergraduate degree with a graduate planning degree. Alexandra never imagined a professional career in land use planning. College wasn't easy for her, having to cope with financial strain from her parents' divorce, she is grateful for the FAFSA grants she was able to receive and the retail/restaurant jobs she had during college. Alexandra faced some difficulty landing jobs throughout her professional career, but has seized some amazing opportunities. She has been able to learn and contribute in the public sector and now the private sector and she has harnessed enterprise systems & drawing programs from college to career.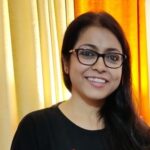 Sunayana Singh, Senior Product Manager at Microsoft, comes from a small town in the remote eastern part of India. Her mother played a very influential role in her life, introducing her to Economics at an early age. She always showed interest in math and science, and first got excited about STEM when her teacher showed the class how to break down a complicated problem into smaller parts to make it easier to solve. She can still remember the first time she got to see a computer in school! Sunayana loves that the spectrum of STEM jobs is so broad that everyone can excel, no matter their interests.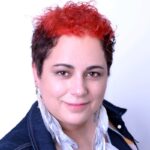 Sarah Potter, Principal Hardware Engineering Program Manager at T-Mobile, grew up in Seattle and comes from a blue-collar family. She excelled in math and science but didn't know what to do with it. She pursued this interest in college by studying mechanical engineering and has worked for Motorola, Microsoft, and Amazon. She made special video game consoles at Microsoft, and showed off some of the fun designs she worked on! She also just launched the Amazon Glow to help kids communicate with families when they are far apart, and showed a video of how this device works to allow families to play games, draw, or read together. At T-Mobile, Sarah currently works on their SyncUp Tracker device!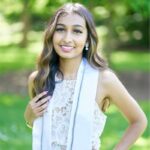 Shivanah Prasad, Information Technology Technician at Seed IP As a child, Shivanah struggled to see herself in the STEM field. Her older brothers were always obsessed with technology and she believed it was for them and not for her as a girl. Despite this, she received help from my science teachers in middle school and counselors in high school. She was pushed out of her comfort zone and gained a new mentality of belonging in STEM. Shivanah took basic coding programs in middle school and got first-hand experience in tech environments. She attributes a lot of her path to her teachers who saw and supported her interest in STEM. She started taking computer science classes in high school and became passionate about the field. Shivanah recently graduated from Central Washington University with a B.S degree in Information Technology and Administrative Management with a minor in Cybersecurity.
During the event, students were given the opportunity to ask questions:
What do you wish you knew in High School that you know now?
Do you ever regret your decisions?
Who inspires you?
Have you ever experienced negativity because you are a woman?
The IGNITE Students were given the following advice:
Choose to be brave in the face of fear.
Have a strong belief in yourself.
Don't be intimidated by others, especially men.
Hearing the journey of each of the panelists and that you need to be confident and persistent were some of the most helpful and relevant elements of the event for the IGNITE Students.
Thank you to the IGNITE Volunteers and Panelists, Alexandra Hines, Sunayana Singh, Sarah Potter, and Shivanah Prasad. Additional thanks to the staff and students at Thomas Jefferson High School for their enthusiasm and participation!
After attending this event:
Here's what the students thought of the event:
"This event gave me the confidence to continue to pursue my future goals and taught me to live and learn." – 12th grade

"Today gave me the motivation to ask about internships. It made me realize that confidence is key and you have to push through your hardships. It showed me that just because you're young, it doesn't mean you can't do big things or pursue multiple career paths." – 9th grade

"I learned that it's okay to have fear, it can even help you to keep going. It is important to surround yourself with those who will advocate for you, be your cheerleaders, mentor you, and have those who you can mentor yourself to help you grow." – 9th grade

"I learned what the panelists do and how dedicated they are to their careers. Hearing their stories really inspired me. They way I felt support in the room was really comforting to me and feeling it coming from the other students at once was amazing. The panelists said some really encouraging things and even gave us recommendations for how to move forward, like signing up for scholarships and internships, how this experience could help us, and gave us other resources that could helpful for us in the future." – 9th grade

"The resources the panelists gave us will be really helpful for me in the future. The encouraging words they gave were really helpful and I would like to thank all of the women that were here today." – 9th grade