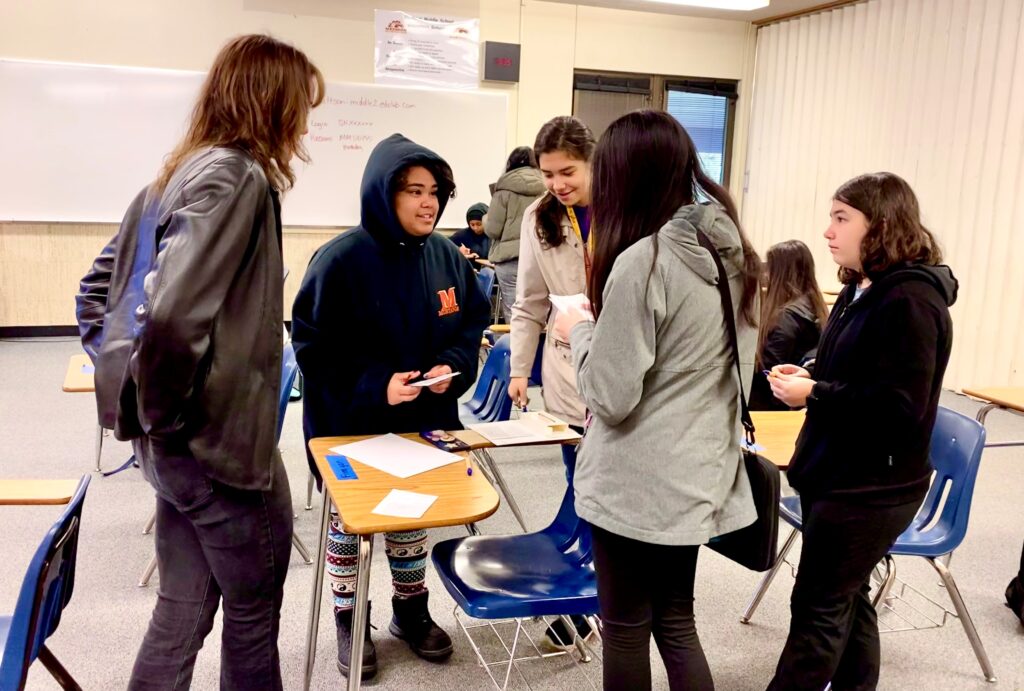 On February 10, 2023, IGNITE Students from Mattson Middle School in Washington participated in a UX Design Workshop with Microsoft.
The event kicked off with an interactive activity, with students developing apps for different hypothetical personas in small groups alongside volunteers. Activity Leader Elizabeth Maher introduced the activity and explained how to develop requirements and the basic app design.
Students worked on designs for personas, including a grandmother, a musician, and a teacher, thinking about what features would be most important for each of them in an app that met their needs.
After the activity, students heard more from the volunteers about their careers and backgrounds during the Panel portion of the event. The Panelists included: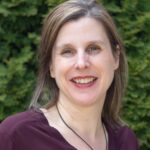 Elizabeth Maher, Principal Software Engineer in the Developer Division Customer Engagement Team at Microsoft: Elizabeth always liked math and science, so went to college planning to become a high school math and science teacher. After taking her first programming class, she decided she loved the challenge of telling a computer how to solve problems for her and switched her major. She started working for Microsoft after graduation. Twenty years later, she still loves working for Microsoft and has the privilege of helping teachers use Microsoft products to set up labs for online learning.
Joyce Bacic, Software Engineer at Microsoft: As a kid, Joyce didn't know if attending university would be a possibility for her. She was diagnosed with dyslexia, a learning disability that made it difficult for Joyce to learn how to read and write. However, ever since she was young, she loved patterns, which translated into a love of problem-solving as Joyce got older. A job in tech was totally off her radar and she didn't consider herself "technologically inclined", but because of the recommendation of a high school math teacher, she attended a conference for high school girls interested in pursuing a career in mathematics. At this conference, Joyce ended up meeting young professionals who studied Computer Science in college. She was hesitant to try Computer Science, thinking it was only for technologically savvy people. Despite her reservations, attending that conference encouraged her to try a high school Computer Science class. Joyce immediately loved to problem-solving aspect of Computer Science and the freedom that comes with a career in tech. which then lead to her pursuing her degree in Computer Science and now working for Microsoft, one of the biggest tech companies in the world!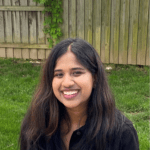 Suma Movva, Applied ML Engineer at Microsoft: When Suma was around 7 years old, Hurricane Katrina hit her family hard. Suma's parents lost their jobs, her and her brother lost all of their toys, and most devastating of all, they lost their home. The day Suma and her family had to leave New Orleans was when her life changed. Her family moved around a lot, staying with relatives across the country initially and then finally moving to India to get support from Suma's grandparents. The change was a huge shock for Suma. Going from a busy city in America to a remote small town in India was one of the hardest things she ever had to do. Throughout school, there wasn't too much opportunity for her to pursue computer science until Suma reached her final year when a teacher advocated for an "Introduction to Java" course. From then on, Suma fell in love with solving problems and building things for the people around her. She decided to major in computer science in college and struggled with her grades the first semester. Suma kept working on improving a little every day and stuck to it. Through her hard work, she now works at an incredible company, doing incredible work. She makes it a priority to share with students how important it is to not give up on the things you're passionate about, even if you're bad at them. You never realize where you can be someday with a bit of trust and hard work.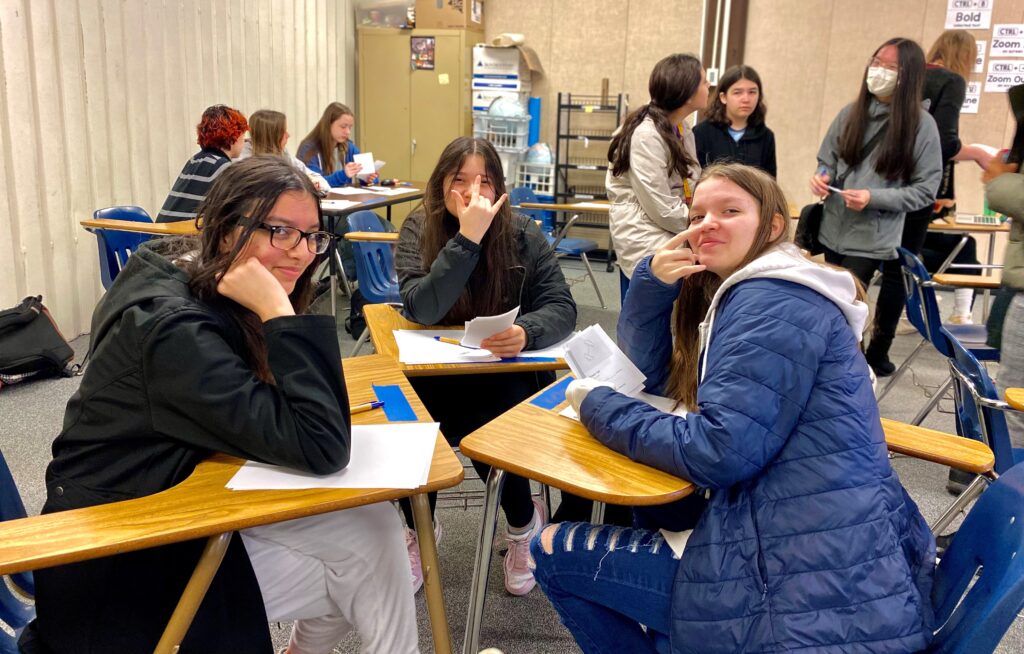 Students were engaged and asked so many questions that they almost ran out of time, including:
How do you prepare for a career in STEM?
How can you get started in STEM?
What type of education do you need?
What do you make?
How much does a UX certificate cost?
How do you prepare for an interview?
Does having a relative work at Microsoft help you get in?
Do you have to handle problems that are ambiguous?
If you had to go back to school and do it over again, what degree would you get?
What is the most stressful thing at work?
Themes from the panel included:
Technology intersects with so many other industries. You can find an intersection between an area you are interested in and tech.
You can use some of the technology we work on without even realizing it.  Examples include: Spotify suggestions (uses machine learning), keeping your information safe (cybersecurity), search in Netflix (machine learning, computer research, back-end development/caching) 
There is a lot of variety in STEAM jobs. Tech companies don't just need programmers. They need UX designers, researchers, writers, program managers, accountants, lawyers, and artists. Even among programming, there are several specialties (data science, cybersecurity, back-end programming, front-end programming.)
Don't discount yourself. Even some of us struggled in middle school.
There are several free courses and resources to investigate if you're interested in an area like UX Design.
College education will help get you a job in STEM. There are even colleges now that provide degrees in the newer specialties of STEAM. There are also certificates you can get to prove your interest and education in an area like UX design, cybersecurity, and data science.
No matter what you decide to do, surround yourself with allies/sponsors/cheerleaders. They will be the ones that help you through challenges, including your own self-doubt/impostor syndrome.
Thank you to the Volunteers and Panelists: Elizabeth Maher, Joyce Bacic, and Suma Movva. Thank you to all of the Mattson Middle School staff and the IGNITE Students of Mattson Middle School for being such enthusiastic participants!
After attending this event:
Here's what the students thought of the event:
"Today's event made sure I knew that women can participate in STEM career paths, not just men. My big takeaway was that a STEM degree can open up a lot of opportunities that involve more than coding computers!" – 8th grade

"This event showed me a lot of different perspectives. What the panelists said has helped inspire me to pursue a STEM career." – 7th grade

"This event was really interesting and I enjoyed it. I found it really helpful to know you don't need a lot of skills to have a career." – 7th grade

"This event made me more interested in STEM. I now have a better idea of the jobs available to me in the future." – 7th grade

"I was helpful to learn how much money can be made in the STEM industry. The STEM industry needs more diverse people and they are looking form women/non-binary people to join STEM." – 8th grade

"This event showed me that there is no reason to be afraid of pursuing your dreams." – 7th grade

"Today inspired me to not be scared to take risks and inspired me to work in the computer science field. Learning about computer science was very interesting." – 7th grade

"Today's event taught me that I can pursue a job in STEM. It also inspired me to focus on what I want to do in the STEM industry when I am older. My big takeaways for today was that you can focus on more than one thing." – 7th grade

"This event helped me see how great STEM can be." – 7th grade

"I have always been worried about what I would do if I couldn't get a job in the future. This event really helped me understand how wide my choices are, even if I don't want to code." – 7th grade

"Today's event has made me feel like I will be able to do a job related to STEAM/STEM. It also has made me consider a career related to designing or helping others with apps. My biggest takeaway from today was that Computer Science is a great subject to study and opens lots of opportunities for people who like different things." – 7th grade

"Today's event inspired me to be more hopeful and educated about STEM. I know more about STEM and Microsoft now than before I went into the event. My biggest takeaway from today is that Microsoft and STEM are great jobs and they contribute technology to everybody's day to day life." – 8th grade