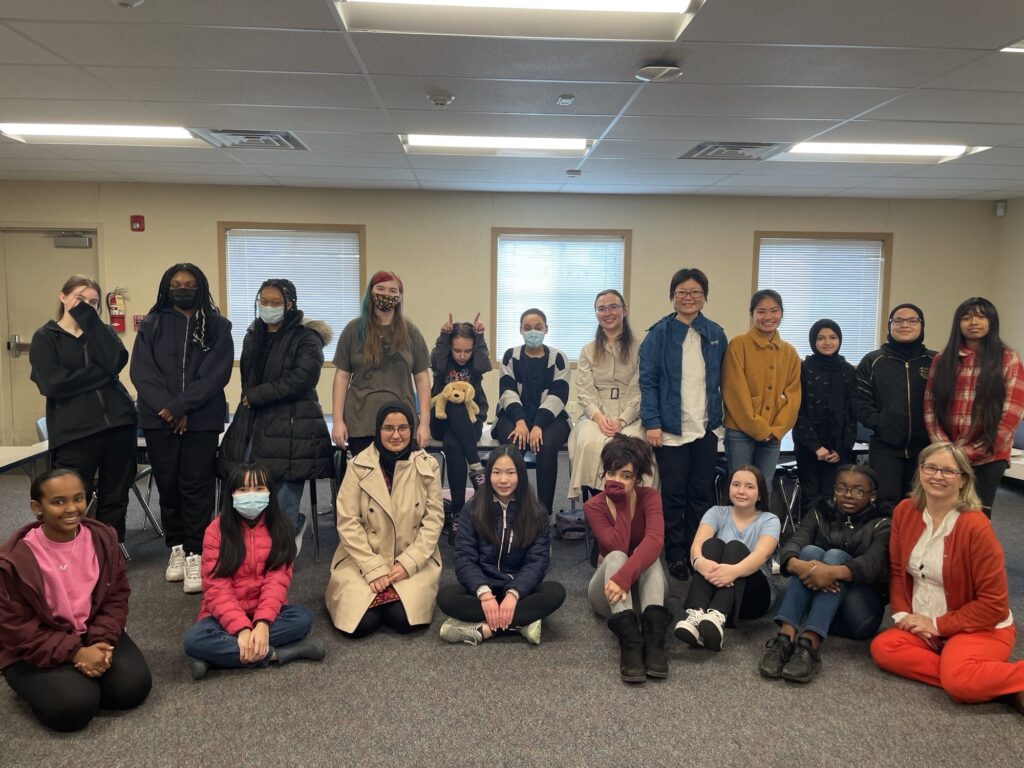 On March 6, 2023, IGNITE Students from Nautilus K – 8 hosted an IGNITE Panel to learn about careers in STEM.
The school counselor, Ashley Richards, opened the event by asking students questions:
What are traditional jobs that women have?
What are non-traditional careers that women have?
Why are there so few women in STEM careers?
The students eagerly offered their answers over pizza lunch.
Each panelist introduced themselves and shared their career journey.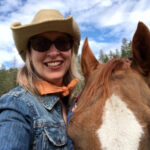 Patricia Velasquez is a Senior Application Developer at Seattle Children's where she programs systems. In her spare time, Patricia enjoys sewing.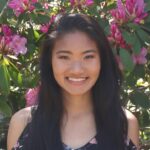 Marcella Huang recently completed a very competitive University of Washington Computer Science program. Marcella discovered Python programming while in middle school and pursued programming first at the community college and next at the university. Marcella is currently looking for engineering opportunities in the field of accessibility.

Sharon Kuan is a Software Engineer in Test (SDET) at MCG Health. Sharon got into STEM as part of the work training program offered by the government. She successfully completed the program and continued with an Associate in Arts Database Administration degree. Sharon feels fortunate to work for MCG Health because the company's motto aligns with her beliefs.
Veslava Ovendale is a Sr UX Researcher at T-Mobile. Veslava discovered user research while completing a Masters in Information Management program at the University of Washington. Veslava advocates for the user by designing and executing research studies to support product design.
The students were very interested in the professional path of each panelist and asked the following questions:
Marcella: Did you feel intimidated being the only girl in the Python class?
When in high school, Marcella shared, she was the only girl in her programming class. She encouraged the girls not to focus on the fact that technical courses like coding have many male students. According to Marcella, everybody is equal when in a class, and she did not feel intimidated either at high school or university.
Patricia: How long did it take you to finish school?
The panelists shared their details and emphasized that a career path is not always linear. For example, Sharon was not immediately able to go to university as she had to earn a living. However, she found her passion participating as a user in an SDLC. Working in STEM turned her life around.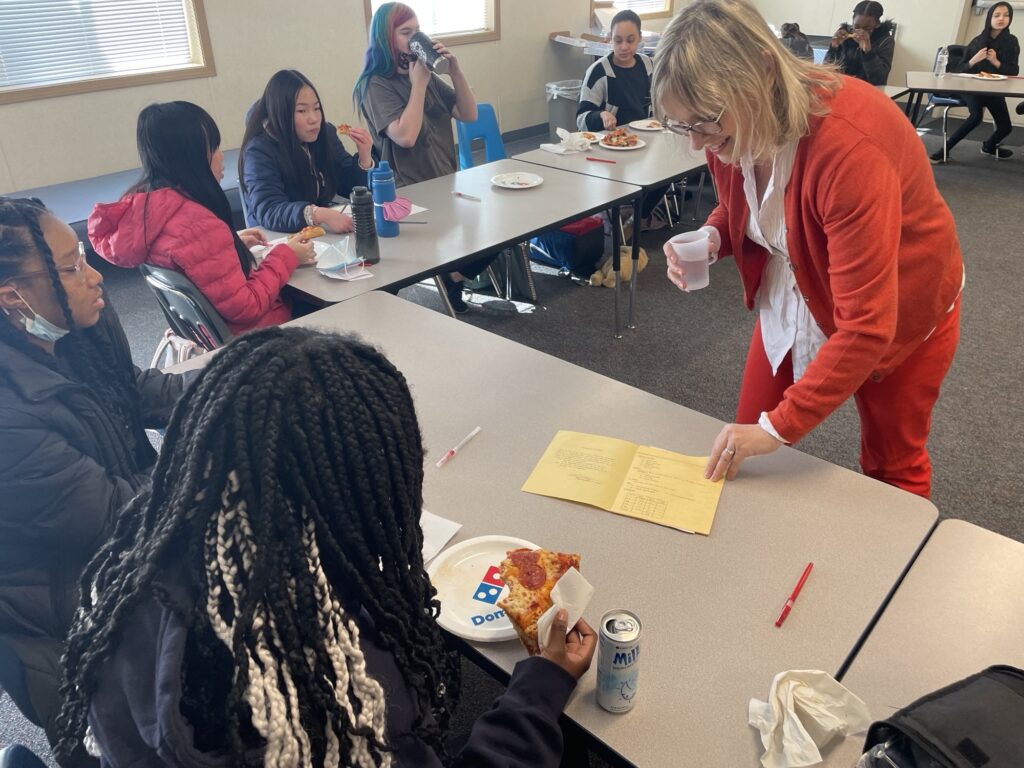 Audience Perceptions About Women in STEM
When answering their counselor's questions, the students shared that women don't know about opportunities in STEM. Most women take traditional careers such as caretakers and nurses, and few women become CEOs, presidents, and engineers.
Questions to the Students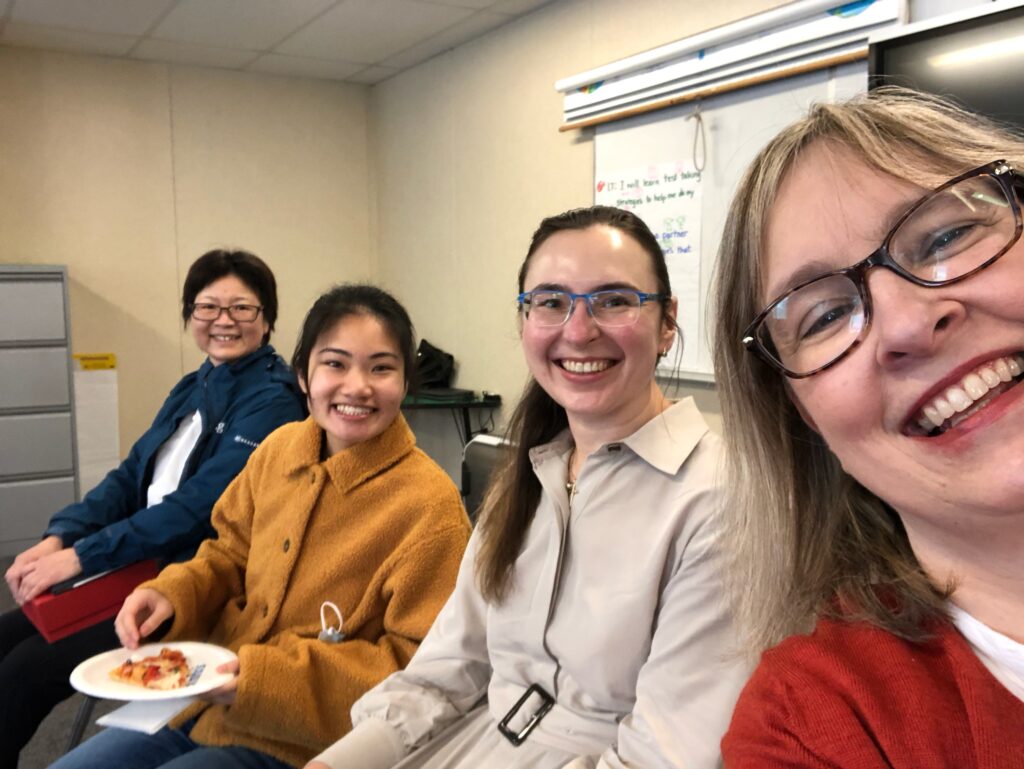 The panelists also had some questions for the students. Patricia asked the students about their career intentions. The answers included "design buildings", "be an imaginary person", "be a storyteller", "lawyer" and a "heart surgeon." Patricia shared that it is possible for girls to start acquiring technical skills and becoming familiar with careers while they are still in school. For example, they can be beta testers for computer games.
The panelists also asked the students to make a guess about the salaries of women who have STEM careers. To get them excited, Patricia shared the salary details of her daughter, who just got a cybersecurity position following her graduation from university.
In the end, the panelists shared some of the opportunities for the girls, including:
Advice from the Panelists
Some of the main pieces of advice shared by the panelists included:
Expose yourself to all possible opportunities.
It is never too early to start learning about STEM after high school.
Take your hobby and transfer that into a career.
The students enjoyed the event immensely. Thank you to the IGNITE Panelists, Patricia Velasquez, Marcella Huang, Sharon Kuan, and Veslava Ovendale. Additional thanks to the Nautilus K – 8 students for being such enthusiastic participants!
After attending this event:
Here's what the students thought of the event:
"Today's event inspired me to try out different things and be confident. It also inspired me to learn different skills, to persist, and not be intimidated. Something I learned today is that we need more women to do STEM jobs." – 7th grade

"Today showed me that I can be a STEM professional, even if I'm a girl. STEM is for everyone." – 6th grade

"The event showed me how STEM jobs for women are possible and they could be life-changing. It was inspiring to hear about all the challenges you can face when getting a job. Today prepared me for the challenges that I might face in the future." – 7th grade

"It was wonderful to see how unique people can be. Today made me see that you can make it in life, even if I don't study all of the subjects." – 6th grade

"This event really lit my interest in STEM jobs and I am excited for the future. There are so many more options and ways to get were you want to go and you can try more things without having to settle on one." – 6th grade

"Today inspired me to ask more questions and to want to have a great range of job knowledge!" – 7th grade

"I was able to learn more about the STEM field and I now know that it's possible to go far in STEM careers. I found out that communication and humanities are very important, it's never too late to learn, to build a foundation, and to find what you're interested in." – 8th grade

"Today's event inspired me to just try my best, to relax and get rid of anxiety, and to just go for stuff I want." – 8th grade

"This event inspired me to get into college. It taught me that you can always follow your dreams and that we can always change what we want our dream to be." – 6th grade

"Learning about the salary in STEM made me feel more confident. When they said there are women working in hard jobs, it also inspired me. STEM is cool." – 6th grade

"Today inspired me to do better during school and take STEM more seriously. It also inspired me to volunteer for STEM help. This experience taught me not to give up and to keep going, no matter how bad things get." – 6th grade

"This event helped me get closer to figuring out what I want to be in life, or what my career is going to be. I also learned you can make a lot of money in STEM." – 6th grade

"Today made me more confident with thinking about jobs to do in STEAM and the salary also gave me some hope. The volunteers helped me learn about new jobs." – 6th grade

"It was interesting to learn about cybersecurity and its benefits. There are lots of classes you can take for a STEM career if you want to pursue it. Cybersecurity salaries are good and you can choose your schedule most of the time." – 7th grade

"I feel like I have more opportunities after this event." – 7th grade

"Today has inspired me to do what I want to do and gave me confidence." – 8th grade