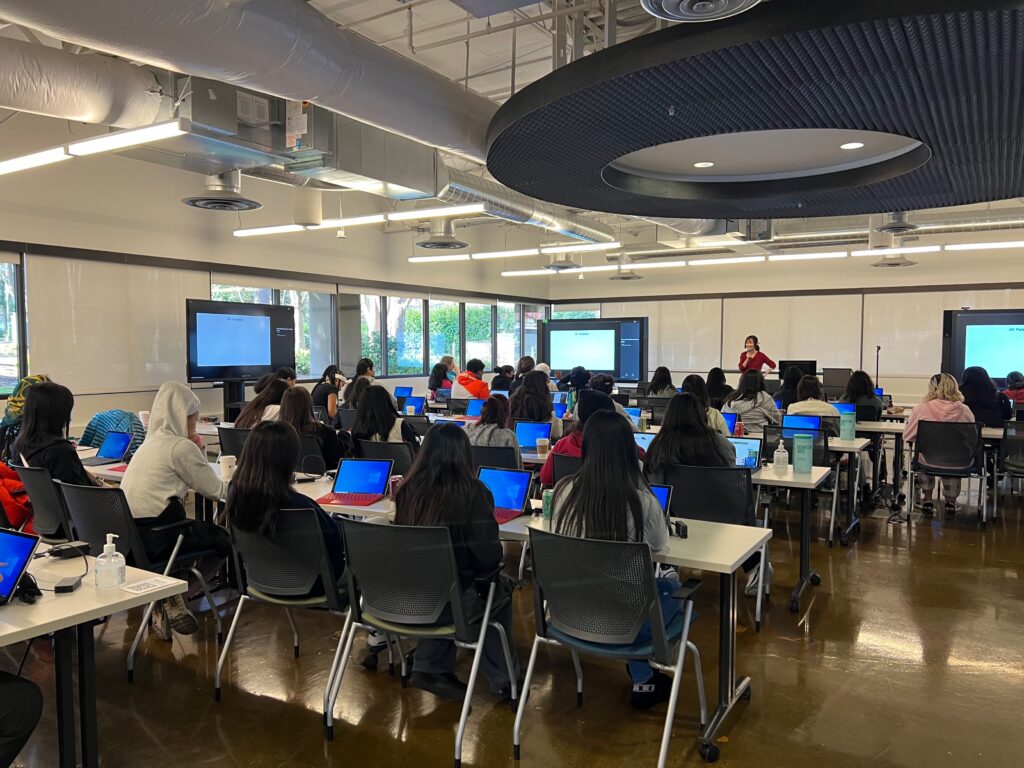 On March 15, 2023, 70 students from Cascade Middle School in Washington visited the Microsoft Reactor in Redmond to learn more about data science and careers in STEM.
Activity Leaders Katherine Lin and Jessica Pearson introduced students to an activity on the basics of data science, including the myriad careers available in the wide world of data: data engineers, data scientists, and many more. Students learned about big data, machine learning, and the sometimes abstract work that powers the apps they use every day through a virtual, interactive game in which they ran their own pet shelter.
Microsoft's own Casey Schaertl created the Data 101 game and provided technical support for the event, and Eunice Kim served as the facilitator for the event.
Panelists included: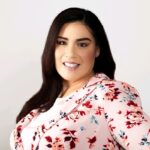 Pepsy Martin-Wirth, Senior Business Manager at Microsoft's Gaming Ecosystems Organization, grew up in a part of Los Angeles without a lot of resources and didn't value education in high school. As an adult, she knew she wanted her children to have security and opportunities, so she went back to college and got not one, but three degrees! Now she works in gaming with products like Xbox and loves her job! Pepsy wants every student to know that they can be successful.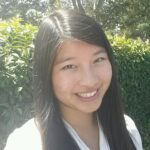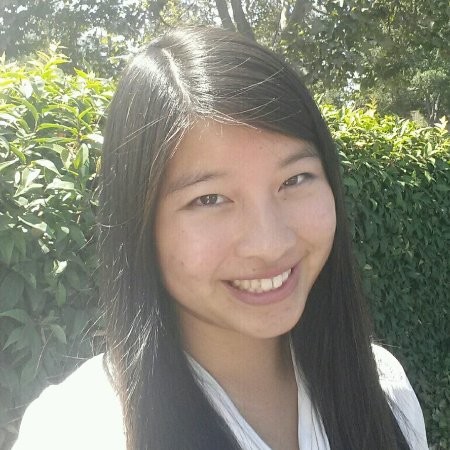 Megan Schumacher, Senior Data Scientist, was an athlete in middle school, playing soccer, running cross country, and cheerleading. She wanted to be a chef, and was good at math but didn't feel that STEM was a possible career path for her until she participated in DigiGirlz, Microsoft's free STEM program for high school girls. Her path changed, and she decided to study computer science in college, persevering without outside support during the beginning of her college career. Megan now deeply enjoys her fun and challenging career, contributing her work to the benefit of millions of people around the world. She encourages students to explore what makes them excited and interested!
Natalie Seaton, Senior Manager and Product Manager at Microsoft IDNA, had no education in technical fields when she first started her role. She has avoided "painting [her]self into a corner" over the more than twenty years of her career, using her degrees in criminal justice, psychology, and marketing to try out eclectic professional roles. She is good at organizing people and getting things done, which translates across fields!
Roopa Natarajan, Senior Program Manager, grew up in a lower-middle-class family in South India. Her parents cared a great deal about her education but weren't able to provide guidance or a great deal of financial support in this area. When her family's landlord heard about Roopa's wonderful grades in math and science, they suggested that she study computer science in high school, after which she was admitted to one of the top 5 universities in India! Unfortunately, her family could not afford the tuition for her school, and asked for help from many friends and family members. Roopa's amazing landlord stepped forward to sponsor her undergraduate degree and changed her life, giving her the career she has today!
Students asked questions including:
Did you encounter sexism in tech?
What classes would you recommend for someone who wants to work in gaming?
The panelists encouraged students to try out many different things to find what works best for them!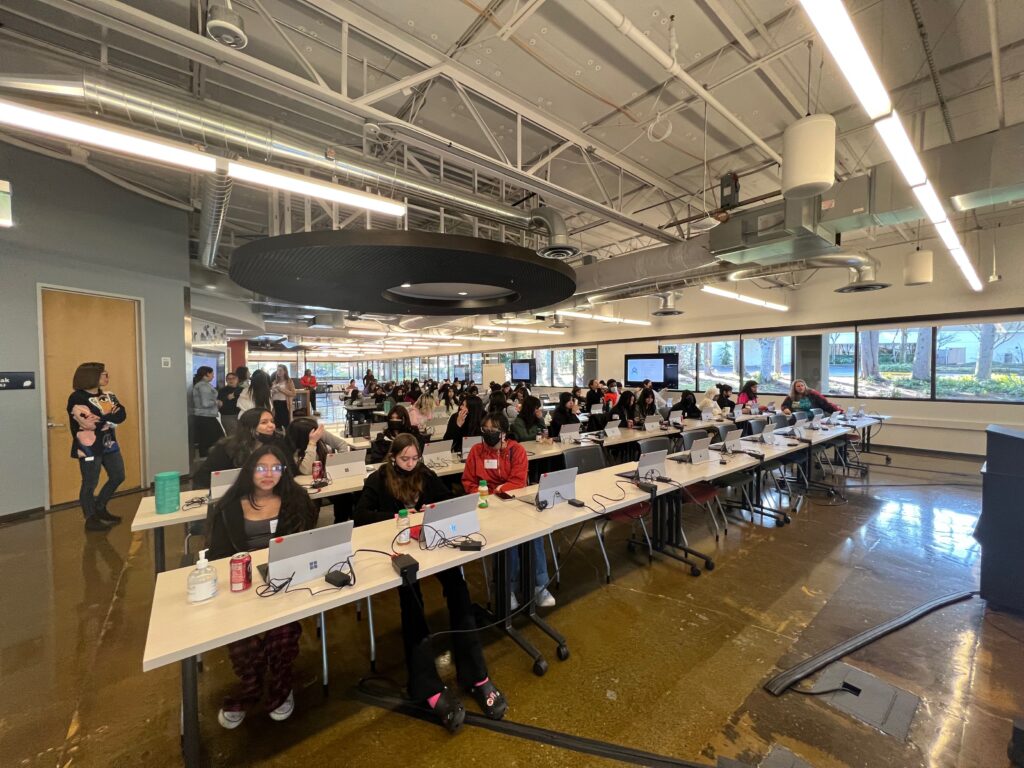 Thank you to all the volunteers who made this event possible, including Sunitha Muthukrishna for pre-event planning; Andreea David and Priyanka Kulkarni for running event logistics on the day of the trip; and Kayley Cheng, Megan Olsen, Pruthvi Hanumanthapura Ramakrishna, Kathy Brustad, Connie Yau, and Liz Bander for invaluable behind-the-scenes support. Thank you to Celeste Hernandez, Doanna Lopez, Adilene Narciso, and Veronica Salgado for providing live translation. Thank you once again to Katherine Lin and Jessica Pearson for leading the data-based activities, Casey Schaertl for technical support, Eunice Kim for facilitating the Panel, and Pepsy Wirth, Megan Schumacher, Natalie Seaton, and Roopa Natarajan for sharing their stories with students. And big thanks to Educator Nadia Counter for supporting Cascade Middle School students in attending this event!
After attending this event:
Here's what the students thought of the event:
"Today's event inspired me to follow my dreams, and I think it's okay to try something new because you might end up liking it. The volunteers really love their job, and they enjoy what they're doing. They never thought they'd work in STEM, so it's good to try something new because you might end up discovering a new passion. Thank you for sharing your life and career with us." – 8th grade

"I found the information about the various roles at Microsoft and how each person contributes to improving the company very inspiring. It was fun to learn about the different roles and responsibilities people have." – 8th grade

"The game provided a great way to simulate what this job is like. It inspired me to have the courage to explore similar opportunities once I start working. One major lesson I learned is that pursuing a career like this isn't as daunting as it may seem." – 8th grade

"This event inspired me to look more deeply into STEM. I'd like to thank Microsoft for helping us make this happen for all of us girls." – 8th grade

"The panelists' enthusiasm while discussing their jobs and experiences made this a truly fun experience. It showed me that anyone can pursue their dreams, regardless of gender." – 8th grade

"Today's event was inspiring on many levels. I was impressed by the earning opportunities, and as someone who enjoys technology, I found the overall experience inspiring. Additionally, the size of the building made me realize how exciting it would be to work in such a modern environment. I learned that working at Microsoft can provide the opportunity to travel and explore new places. All in all, I feel truly inspired." – 8th grade

"The event inspired me to explore STEM options for my career. I am taking away the realization that I can pursue STEM even if I currently have no knowledge or experience in the field. Achieving financial stability can open up many paths in life." – 8th grade

"It was inspiring to see how passionate the volunteers are about their job, and how this passion translates into significant financial success. This showed me that hard work and dedication can lead to great accomplishments, even if you don't have the skills now."

"Today's event inspired me because I learned how to get into a STEM career. One big takeaway was the importance of coding. I enjoy working with computers and writing code." – 7th grade

"Hearing all of the panelists' stories about how they got into tech was inspiring. I think it's really cool, and I've been interested in technology lately, so this was just what I needed. Thank you to all the kind workers! They were amazing and made my day." – 7th grade

"I learned that you can pursue any career you want for your future. Believe in yourself and your career aspirations. Thank you, guys!" – 7th grade

"The personal histories were inspiring." – 7th grade

"I was inspired by the women working at Microsoft. A big takeaway for me was how they shared their life stories and how they landed their jobs at Microsoft." – 8th grade

"The event inspired me because it demonstrated that you can pursue your aspirations, regardless of what others say. Even if you have faced difficulties in your background, you can still achieve your goals. Don't let anyone discourage you!" – 7th grade

"Today's event made me have a better understanding of STEM. Thank you." – 8th grade

"Thank you to all the volunteers for having us today!" – 8th grade

"Today's event inspired me through the stories of the women who are pursuing their dreams and working hard to achieve them." – 7th grade

"This event inspired me to be more thoughtful about the various careers within STEM, including the work of data scientists and the power of marketing. It also highlighted for me the complexity of artificial intelligence and how it intersects with labor and medicine. When the panelists spoke about security at Microsoft, I felt that pursuing this career was more achievable than I had previously thought. The introduction's mention of the millions of job openings in computer science also boosted my confidence in pursuing a career in this field." – 8th grade

"The event inspired me to give STEM a try when I grow up, and it also ignited my interest in creating games. Thank you all for sharing your experiences and allowing us to listen." – 8th grade

"This event inspired me because I learned about the lucrative career opportunities and the work within STEM. I was surprised to hear about the high salaries and the vast opportunities available, including scholarships and paid internships." – 8th grade

"This event inspired me because the people here are welcoming and smart. You can earn a good salary and work with good people!" – 8th grade

"The speakers' remarks made me feel more confident about my future, and the event overall was very inspiring. I learned that working in a STEM-supporting field has numerous benefits, including the use of AI and the internet in just a single minute." – 7th grade

"The panelists' introductions and personal stories were very inspiring to me, as they are living the life I dream of. Overall, hearing the personal stories of these individuals has motivated me to explore STEM further." – 8th grade

"Some Microsoft members started working at our age, and didn't know what their future would be. Thanks to the panelists for explaining how their lives gradually changed for the better after joining Microsoft." – 8th grade

"The STEM professionals were relatable and motivational. My takeaways were: 1. Lives can be changed for the better. 2. Your background doesn't matter. 3. You can achieve great things." – 7th grade

"Today showed me that it doesn't matter how I grew up, I can get into STEM. Joining a STEM career field can change a person's perspective and income." – 8th grade

"After this event, I'm inspired to pursue STEM because it can change your family's income. STEM is full of male-dominated careers, but we can slowly change that. The income can change a person's life." – 8th grade

"The event opened my mind to the many different career options available within STEM. It also highlighted that financial constraints shouldn't limit one's ability to pursue a career in STEM. I learned that STEM fields offer numerous career paths, and that you don't necessarily have to know how to code your entire life or come from a family with a background in STEM to succeed in this field." – 8th grade

"There were volunteers who had experience in this field of work and they gave a lot of information about careers involving STEM! I enjoyed playing the game for an example of what data scientists do. It was a great exmaple and gave us an in-depth view." – 8th grade

"Today's event inspired me to be in a community where you can begin learning and getting better. I'm thankful the volunteers took their time and talked about their past experiences, which gave me more hope to join STEM fields." – 8th grade

"This event made me more inspired to be in STEM and made me see I do have a future in STEM, as well as learning more about STEM. The panelists really inspired me to think about working in STEM. Seeing the benefits of STEM was nice and the volunteers were relatable." – 8th grade

"Today's event helped me be more confident about myself and made me believe I can work like the women volunteers. Hearing women tell us how they got to this job and how we can also relate to them was great. Thank you all!" – 7th grade

"Today's event inspired me by allowing me to learn and ask questions. My biggest takeaway was learning more about Microsoft." – 7th grade

"It was inspiring to hear the women talk about their past and things they want to change. It made me feel strongly that girls should not have been treated how they were." – 7th grade

"Hearing from women about their lives inspired me to be more confident in myself. I learned about sexism, and that people should not treat anybody in a sexist way. I learned about the things the volunteers do that they enjoy. Thank you volunteers." – 7th grade

"I loved how the panelists explained what they did and how they worked for it. Thank you." – 7th grade

"This event inspired me to take a computer class. I loved the food and drinks. I also loved that the volunteers were here and were very welcoming and nice. I also loved that we got to use the computers." – 7th grade

"I was inspired by all of the panelists' stories and what they've been through to get where they are right now. My takeaway was the amazing stories on how to answer customers. Thank you! I am proud of everyone!" – 7th grade

"You women rock! The panel was so inspiring, thank you!" – 7th grade

"This experience inspired me." – 7th grade

"I learned that if I pursue STEM, I could really be successful in life." – 7th grade

"I liked how the panelists explained everything well. It inspired me to be what I want to be." – 7th grade

"This event inspired me because there are companies that support women and are nice." – 8th grade

"This experience inspired me because this community helps women believe in their future and to do what we like. Thanks for everything." – 8th grade

"I learned you can work in STEM, even if you did not learn it early. Thank you for inspiring us." – 8th grade

"The stories shared by the panelists were motivating, and they reminded me to continue working hard and to believe in myself. Thank you for sharing information about STEM and Microsoft's technology, and for providing food and drinks." – 8th grade

"Today's event was inspiring because it made me feel like I can try new things, regardless of financial circumstances." – 7th grade

"I was inspired to work in STEM because not many girls work or are into it. Thank you for explaining the system and the choices and how many girls work in STEM. Thank you for the food and drinks today." – 7th grade

"The games were so fun! The panelists sharing their experiences to get into Microsoft was so great! Thank you for the food and drinks. Thank you for being kind and doing your best to make us feel welcome, safe, and heard." – 7th grade

"This event helped me realize that women and people of color can accomplish the same things that a man can. My biggest takeaway was people giving speeches was helpful." – 7th grade

"Today was inspiring because I learned that STEM is a really good job that can be both enjoyable and comfortable, allowing you to be yourself and share your culture. Thank you for showing us new things today, and for providing us with food and drinks." – 8th grade

"This event inspired me because STEM can be something I want to do in the future." – 8th grade

"This event was inspiring because it encourages me to do certain things differently. My biggest takeaway was from the interesting stories from the panel." – 8th grade