On Tuesday, March 21, 2023, IGNITE Students from Horizon Science Academy in Columbus, OH, participated in an Artificial Intelligence and Machine Learning (AI/ML) Work-Based Learning Experience with Afiniti.
Facilitator Lisa Prince began the event by telling the students about the high demand for tech and STEM jobs and the importance of gender equity in the STEM field. Students watched a short video about Afiniti and its mission to use the power of artificial intelligence, coupled with what makes each of us unique, to create meaningful human connections that result in the best possible user experience.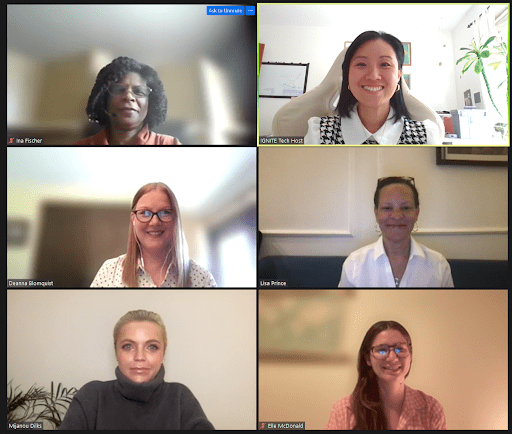 Students then heard from four panelists representing a wide range of careers within Afiniti: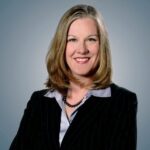 Deanna Blomquist, Director of Information Security and Client Assurance at Afiniti, plays a crucial role in ensuring the protection of the company's most confidential data. Despite not following a traditional path to a STEM career, Deanna has excelled in her role at Afiniti. As a creative teenager, she discovered her passion for throwing pottery, but struggled with math classes. With a degree in business administration, she secured a position at Afiniti, where she relishes the opportunity to continue building and improving systems, teams, software, and most importantly – trust. During a recent talk, Deanna proudly displayed one of her pottery pieces as evidence of her diverse range of skills and interests.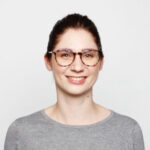 Eleanor Mcdonald, Director of Data Strategy at Afiniti, joined from Syndey, Australia. She helps her clients provide data so engineers can create better AI models. Growing up on a ranch in the Australian Outback, as a homeschooled student, she had trouble envisioning how her love of math would lead to a career. She explored many routes, eventually getting her Ph.D. in Numerical Analysis from Oxford University and discovering that Data Science is the best application of using math to solve real-world problems. She loves that she gets to team up with a variety of people from all different backgrounds.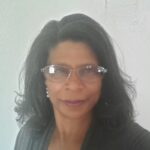 Ina Fischer, Senior Project Manager at Afiniti, was not interested in engineering, and never thought she would be in a STEM career. After getting a business degree and working in telecommunications, she found she had a knack for learning computer and voice systems, which eventually landed her in leading implementation teams to support technology in businesses. She showed a U.S. map of all the places she has traveled for work, and talked about the many perks of being in a valued STEM career – one of her favorite clients was the NY Giants!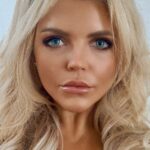 Mijanou Dilks, Senior Corporate Counsel (Legal) and SVP of Strategy at Afiniti, joined from London. She initially studied English Literature and Literature at Oxford University before her Law Conversion, spent some time gaining legal work experience and interning for magazines; her love of reading and writing led her to enjoy the rewards and challenges of becoming a lawyer. STEM was an up-and-coming field, and she took a job with Afiniti as their in-house lawyer. She loves that she gets to use her passion for words to develop contracts that bring together groups of people from all over the world. Mijanou shared with the students a photo from one of her work trips to Pakistan!
During the Q&A Session, students asked the following questions:
What was your lightbulb moment; how did you know you found what you wanted to do?
How do you make such a big project working remotely so far from everyone?
How did you build confidence in this major?
What real-life things are controlled or enhanced by AI?
The speakers gave students the following advice:
You can happen into it from different perspectives, just envision what you want to do or look like or be when you grow up – have an idea and pursue it.
Adjust time zones for work teams. Ask questions, accommodate schedules, and set a time to check in. Trust your teammates and workers to complete tasks.
Make conscious efforts every day to build relationships with colleagues – reach out informally. The more personal the relationship connection and professional friendships, the easier it is to get through challenging times together.
You can often build more confidence and learn a lot more by failing than if something works right away.
Try – don't be afraid if something doesn't work out the way you think it should because everything can be a learning experience.
Remember to never underestimate the value of experience – if you don't like something, keep trying other things until you find what you love; then you'll find success.
Don't think you need to know what your career will be right now because it will change – and that's okay!
Every new thing you try is an opportunity to learn a lesson that will surprise you and give you an experience you can use later on.
Say yes to many different things; it is better to give it a go and fail or change your mind than to never try anything new!
After the Q&A Session, the students were given the chance to battle the Afiniti AI bot in Rock, Paper, Scissors – a few students even managed to beat the bot! Students were also surprised by how well the Google 'Quick, Draw!' AI was able to recognize and identify their drawings!
Thank you to the panelists from Afiniti, Deanna Blomquist, Eleanor Mcdonald, Ina Fischer, and Mijanou Dilks, for sharing your careers and stories with IGNITE Students, and to Lisa Prince for facilitating the event. Many thanks as well to Lindsay Hua for serving as Tech Host for this event – in addition to her tireless work in making these Afiniti events such a success by recruiting and organizing so many amazing volunteers. Lastly, thank you to the students from Horizon Science Academy for being such enthusiastic participants in this IGNITE Event!
After attending this event:
Here's what the students thought of the event:
"The way we were able to connect with the AI and the accuracy of its responses was astounding; it felt like we were talking to a real person. This experience taught me that STEM is much more than what people think, and it is truly inspiring." – 6th grade

"This event was inspiring because it showed me that STEM is for girls too. I was amazed to see how women are excelling in STEM fields. The volunteers were a big help, and I'm grateful for their support." – 6th grade

"This experience has inspired me to pursue my dreams and explore the possibilities of what I can achieve in the future. I also enjoyed learning about other career options and seeing how AI works. Thank you so much to the volunteers for making this possible." – 8th grade

"This event has inspired me to consider pursuing a career in STEM in the future. I could definitely see myself working in a STEM field one day. The volunteers were amazing individuals who made this experience enjoyable. I hope that more people will be encouraged to pursue careers in STEM in the future." – 8th grade

"I was greatly inspired, and I want to thank everyone for having me." – 6th grade

"This event inspired me to think more about my career choice and consider STEM. I want to express my gratitude to everyone for being so friendly and providing us with valuable insights about STEM. Thank you, everyone."- 7th grade

"It's encouraging to know that after high school, I'll have plenty of job opportunities to choose from. This experience has shown me that anyone can pursue a career in STEM." – 7th grade

"I learned how STEM can be practical and how it can have a positive impact on people's lives. I want to say thank you to everyone who took the time to teach us about STEM and for making it such an enjoyable experience." – 8th grade

"This experience has inspired me to take part in more STEM activities and expand my knowledge in this field. I would like to thank the volunteers who helped and taught us today." – 6th grade

"The experience was truly inspiring, especially with all of the amazing things we did. One of the biggest takeaways for me was learning about the cool jobs that the volunteers all have." – 6th grade

"Today, I had the opportunity to learn about what other people do in their lives. It was fun to play games and relax here! This experience has made me consider entering STEM. Thank you for this amazing opportunity!" – 6th grade

"It was great to see women with successful careers in STEM fields. This has given me hope that I, too, can find a career that aligns with my interests. Thank you for teaching me about STEM jobs." – 8th grade

"Today inspired me to love STEM and learn more about what STEM is all about and what STEM can do." – 6th grade

"Today, I was inspired to learn more about AI and STEM. Most importantly, the volunteers inspired me to pursue a career in STEM. Thank you for teaching us about AI and STEM. I have gained many takeaways from today's event and I appreciate the knowledge shared by the volunteers." – 8th grade

"Today was very nice. I enjoyed the meeting and learned about different things. This meeting made me want to explore more STEM activities and improve my career. My big takeaway is that I can travel to work on projects and receive support from partners. I also learned that I can find happiness in my work and be appreciated for my contributions. Thank you for the inspiring session." – 6th grade