On March 20, 2023, Oakland Bay Junior High School in Shelton, WA held their first In-Person IGNITE Panel for 38 students.
Educator Michaela McCoy welcomed the group and asked the Panelists to introduce themselves: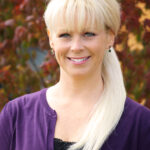 Koral Miller, Energy Services Manager at Mason PUD 3, originally wanted to pursue medicine and ended up switching to a career in engineering because it was a better fit for her. In fact, she is one of the first female engineers at Mason PUD 3!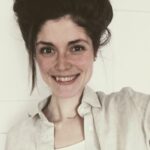 Angie Hanners, Restoration Ecologist and Fish Biologist at Mason Conservation District, had a delayed start to college due to family circumstances that led to her getting a job right out of high school. After a couple of years of working, she decided to bet on herself, quit her bartending job, and began attending Western Washington University and studying environmental science. She is now working in her chosen field and pursuing a Master's degree in Fisheries Science from Oregon State University.
Cindy Edwards, Director of Operations and Auditor, Thermedia Corporation, spent much of her time in high school developing pictures for her school's yearbook. This was a safe space for her because she experienced insecurity compounded by bullying from classmates, and she found that she could have an impact working on photos that represented her fellow students from this space. She has carried these lessons forward and now has an impact on millions of lives with her company, creating materials used in respirators and much, much more!
Students asked questions, including:
How did you start your own business?
How did you advertise?
Do you need a certain degree for different jobs?
How much is your pay?
What classes did you take in high school?
Did you always know that you wanted the job you have now?
Do you like what you do?
What do you actually do at the PUD?
How can you pay for college?
Panelists shared advice on overcoming adversity and achieving success:
Always work your hardest – no matter what your job is.
Take pride in your work, and don't be afraid to try new things.
There are opportunities no matter what your level of education is after high school.
Be creative.
Ms. McCoy shared: "This panel was exceptional, and their local connection made all of the difference. My students saw women who were successful and grew up in their community facing many of the same challenges that our students face. They were open and honest and inspiring!"
Thank you to everyone who made this event possible, including Panelists Cindy Edwards, Angie Hanners, and Koral Miller, for sharing your stories, and to educator Michaela McCoy for facilitating the panel and providing notes for this event summary.
After attending this event:
Here's what the students thought of the event:
"I liked how the volunteers explained how they went through their life choices and career paths. It made me feel a lot more confident in STEM. I loved the volunteers here, they are the reason I feel like I have a future in STEM. Another takeaway I had is that I feel strongly connected to science and I can definitely see myself in those positions." – 7th grade

"This event inspired me to realize that women have many opportunities in STEM. It was also cool how the panelists were able to get to where they're at, despite going through a lot. It was interesting to know how many women work in the STEM industry. It was also nice to learn about how these women were able to get their jobs." – 8th grade

"During this event I saw how people who struggle like I do were still able to move up and do jobs they love. What you did in school isn't where it ends and you don't have to make your mind up right now there's still more time. Another thing that I took away from today is that you have to try new things – if the speakers hadn't tried a lot of new things, they probably wouldn't have the jobs they do today." – 8th grade

"The panelists showed us the many career choices in STEM." – 8th grade

"Before, I did not know what I wanted to do with my life. The people who talked to my class were invested and willing to help." – 8th grade

"This experience inspired me in many ways." – 8th grade

"I learned a lot of new things and it showed me that woman have choices." – 8th grade

"Some of the jobs we learned about seemed very interesting and inspiring. I already know what I want in my future, but STEM seems like a very good back-up plan. My big takeaways are mainly the marine life jobs or designing jobs were very interesting to me." – 8th grade

"It was really cool to hear about non-well known careers in STEM. Just like the panelists said – explore all your intrests and find what fits you. I also think it was cool to hear the stories of women in STEM. My big take aways are now I feel like I know more about jobs in Mason County and some were jobs I would be interested in. I learned about some careers that I didn't even know existed." – 7th grade

"Today's event inspired me to try other type of careers to see if I like them and not just stick to one choice. My biggest takeaway today was how the panelists improved there lives by beliving in themselves when there were struggling." – 8th grade

"I learned more about STEM jobs that I didn't know much about. It also taught me to try as hard as you can at everything you do." – 7th grade

"After this event, I feel much more hopeful for my future. I can do stuff if I work hard. Thanks volunteers!" – 7th grade

"It was cool to hear the panelists talk about their interests. They were all really nice. Thanks!" – 8th grade

"I liked how the panelists explained how their jobs work, why they chose their jobs, and how they got to where they are." – 8th grade

"This event inspired me because the panelists told us that we can do what we want to in the future. I really liked how they came out to talk to us and told us about their lives." – 8th grade