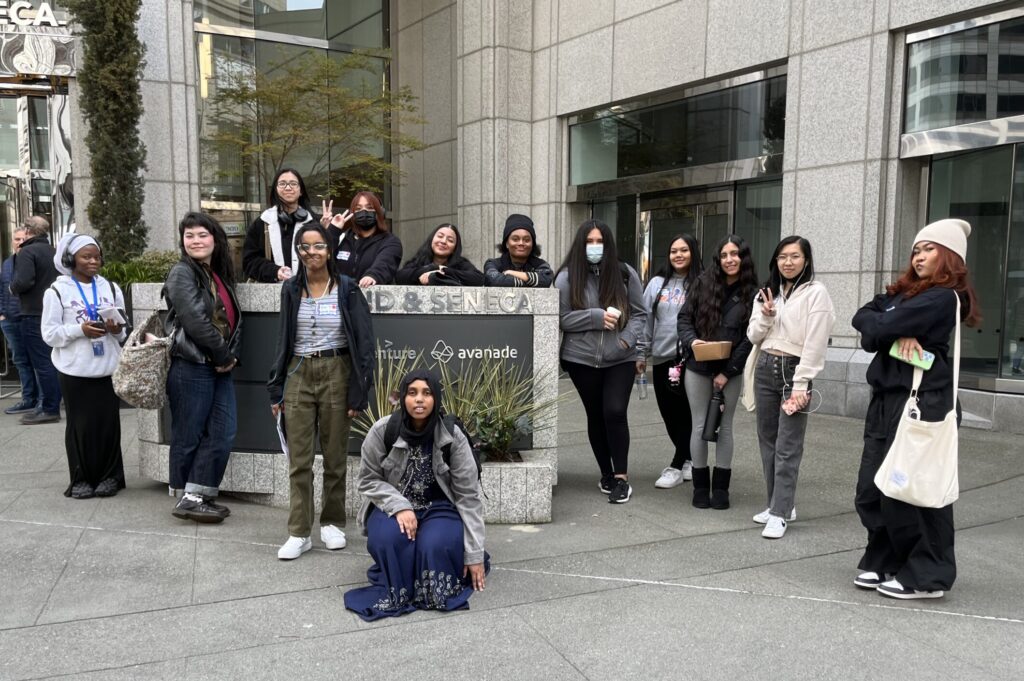 On March 28, 2023, IGNITE Students from Fife High School and Rainier Beach High School visited the Accenture Seattle Innovation Hub. The students were introduced to the work Accenture does and the company's global impact across 9,000+ clients. Students enjoyed a tour of the Seattle Innovation Hub, where they got a glimpse into the collaborative work environment and accessibility center, and viewed the extensive patio that overlooks the Puget Sound.
After the introduction and office tour, students learned about the various design thinking concepts Accenture uses to collaborate with clients. They also learned how these concepts can be used to come up with innovations and ideas together. The students then broke into teams of 6 and worked with an Accenture Small Group Lead to come up with "How Might We" questions to frame challenges into opportunities. After selecting a "How Might We" question, students brainstormed as many solutions as possible to their question individually, writing their ideas on sticky notes.
Following the activity, students had a chance to hear from a panel of four women leaders: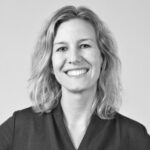 Ann Forsyth is a Managing Director at Accenture and the executive sponsor of the PNW Women's Employee Resource Group. She's been with Accenture for 19 years where she helps companies solve their business problems with creative solutions that span digital, operations, technology and consulting. Ann is a leader in Accenture's SONG practice, which focuses on improving the way companies and customers interact to drive outcomes.
HongMei Ge is a Partner Software Engineer Manager at Microsoft. She grew up in China, with an Engineering background. While working as a software engineer, HongMei was asked to lead a talk after her co-worker got sick. Her talk went very well, and she had colleagues commenting on how great it was to see a woman engineer as the speaker. This prompted her to pursue roles with more public speaking opportunities and encouraged her to "be brave."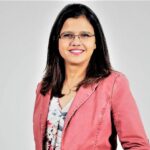 Goonj Mehrotra is a Managing Director at Accenture. She grew up in India and explored different career paths before joining Accenture. In her role at Accenture, Goonj focuses on implementing large-scale digital transformations and technical solutions for clients.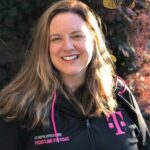 Stefanie Shirey is a Digital Product Engineering & Platforms Director at T-Mobile. She's responsible for the Frontline employee systems engineering and technical platforms. Her first professional job was at a bank, having started her college career with the goal of becoming an Architect before deciding to pursue a totally different career in the wireless industry where she later earned her Bachelor's. She's been with T-Mobile for many years and served various roles within the tech space.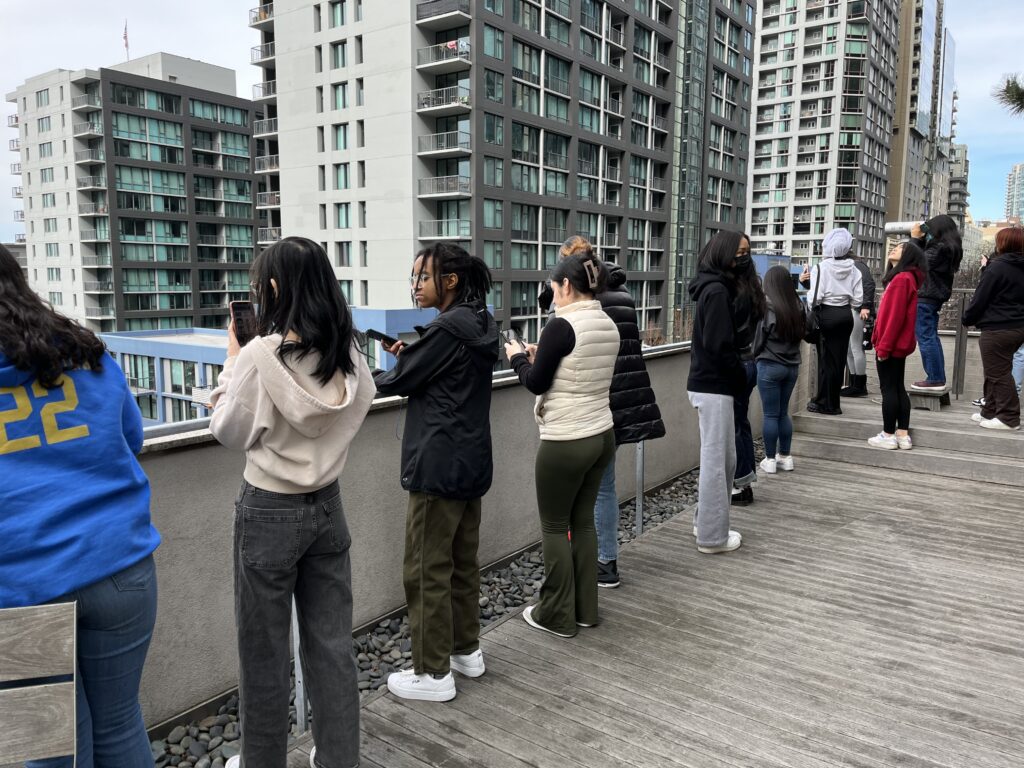 The students asked the panelists thoughtful questions, including:
If you could have another job, what would you do?
If you love your job, you'll never work a day in your life – do you think that's true?
What is your biggest pet peeve in the tech industry?
What are the impacts and upcoming uses of AI?
Do you see an accessible or clear path toward growth or promotion in your position?
What is one piece of advice you would give to your high school self?
The panelists shared thoughtful answers and advice to questions. The students were encouraged to look for opportunities across the tech industry – from engineering to the customer or business side of tech. They were reminded of the importance of mentorship and asking for what you want in your career. The students were inspired to be brave and not let fear hold them back.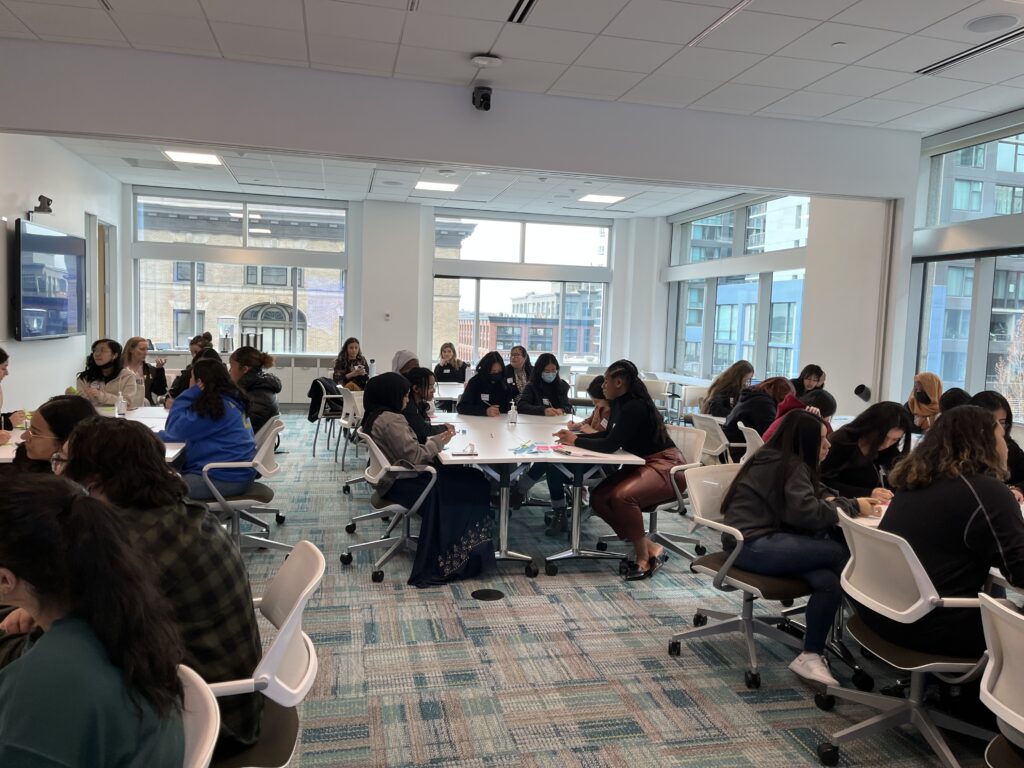 Thank you to our panelists – Ann Forsyth, HongMei Ge, Goonj Mehrotra, and Stefanie Shirey, for taking the time to share their stories and advice. Thank you to our Accenture Volunteers – Hannah Smith, Keertana Krishnan, Madison Daniel, Maggie McCutcheon, Onyie Chibuogwu, and Sabah Rod, for helping run the Design Thinking Activity. Thank you to our Field Trip/Event Coordinators, Claudia Wagener, Geena Glen, and Julie Meunier, for organizing and planning the event. Finally, thank you to all the other individuals involved in supporting and contributing to this IGNITE Field Trip, Candice Boyd, John Townsend, Ravish Pathak, Mike Mullane, Danielle Long, and Caitlin Duke.
After attending this event:
Here's what the students thought of the event:
"I have learned more about the human aspect that goes into tech. I often forget that there is a human aspect that many of us overlook in the various tech fields. The volunteers were very welcoming and created an enjoyable experience. I now have more ideas about the tech field and a better understanding of what my future in tech may hold."- 12th grade

"Today's event has inspired me because it truly encouraged me to pursue a career in STEAM after hearing about the wonderful experiences of the panelists. First, I want to thank the volunteers and the panelists for creating such a wonderful event! My biggest takeaway is to be bold and pursue careers that genuinely interest me while accepting my mistakes." – 12th grade

"I was inspired today by the empowering and welcoming women. I am grateful for the opportunity to attend this event as it exposed me to many STEM careers. My biggest takeaway was from the panelists. Their words were encouraging, emphasizing the importance of not giving up on your path. It's okay if things change." – 12th grade

"Today's event inspired me because it showed me how successful women can be in the STEM field. Initially, I was not interested in STEM and didn't enjoy learning about technology unless it was related to my phone. However, after hearing how much these women love their jobs, it inspired me to get more involved and learn more about what's going on around me. Some of my takeaways from the event include learning about Accenture, being thankful for the opportunity to attend and meet everyone, and feeling that it opened up a new desire in me to do more." – 12th grade

"Today's event inspired me to be fearless, and I admired their confidence, presentation style, and their words. Additionally, I enjoyed the tour, which gave me a behind-the-scenes look at a business for the first time. I am grateful for the invitation, and this experience has given me a new perspective on things. My biggest takeaways are that it's okay to fail but important to keep trying, and there will always be ups and downs. I also learned the value of receiving feedback, even if it's not what I want to hear, as it can be helpful in the long run. Overall, I really enjoyed the panel and great job to everyone involved!" – 11th grade

"It was fun, and I learned a lot about what people do for careers in STEM." – 10th grade

"Today's event inspired me because it taught me that being a woman in STEM is empowering. It also showed me that the STEM field is a supportive environment. One big takeaway is the importance of adapting to change and trying new things. Another takeaway is that problem-solving requires a deep understanding of the subject matter." – 12th grade

"Today's event has made this career path seem a little less daunting, and I have a clearer understanding of what it entails. My biggest takeaways are the importance of finding a workspace with the right atmosphere and advocating for myself in pursuing my career goals." – 12th grade

"I loved talking with and hearing the panelists' personal stories. I loved hearing their advice and gaining knowledge from their past experiences. They definitely inspired me and made me more confident in choosing what I'd like to do. A really big takeaway for me is that it's okay if I don't know what I want to do yet. Nowadays there's so much pressure for us to choose what we want to do for the rest of our lives and it's very difficult to choose. Hearing from the panel and being exposed to career opportunities definitely helped and positively impacted me. Also, thanks to everyone who helped put this event together!" – 11th grade

"Today's event helped me learn more about STEM careers that I wasn't aware of before. It also made me feel more comfortable about my future career choices. One big takeaway for me is that I don't have to choose my career path right now; I can choose at any time. Thank you for having us today, and a big thank you to the volunteers who made this event possible." – 9th grade

"It was nice to see people from different backgrounds and learn about their journeys to success. My biggest takeaway is that we often take things for granted." – 11th grade

"Today's visit inspired me to explore different fields and find where I am most comfortable. If things don't work out in the healthcare field, I might consider business or STEM. The people here were friendly, and I had ample time to understand how this company operates. Another significant takeaway was learning something new." – 9th grade

"Today's event made me feel less stressed about joining a STEM field. It also gave me hope if I do plan to join one. My biggest takeaway from today is that STEM careers are not as intimidating as I thought." – 10th grade

"This experience was great and amazing." – 11th grade

"This event inspired me to stop worrying about things I can't control and focus on the present moment. My biggest takeaway is to be brave and strong." – 9th grade

"I liked the aspect of going into an office space. I appreciated seeing what the atmosphere was like. I also liked how open they were about the space and how it worked. Thank you for sharing your work style and environment!" – 12th grade

"Listening to the speakers' stories about their career paths made me realize that I had unrealistic assumptions about the STEM field. It inspired me to pursue an internship in STEM and find a mentor who can guide me in the right direction. One big takeaway for me is to ask a lot of questions and not be afraid to express my needs. Applying to internships can only be beneficial for me." – 11th grade

"This event went really well. It was cool to see how people work in the tech industry and learn more about their work environment. My biggest takeaways were learning what it's like to work in the tech industry and hearing different views on AI from companies like T-Mobile and Microsoft." – 12th grade

"I enjoyed hearing the life stories of the panelists and working with small groups to figure out how we can make a positive impact on the world, little by little. Although STEM is not in my career path, I appreciate the opportunity to learn more about it. One of my biggest takeaways is that the field is predominantly male, and it's crucial to have more diversity and accessibility for everyone. Pursuing STEM should feel like something you love and willingly do, rather than just a job." – 12th grade

"It's inspiring to see such independent women succeeding in a male-dominated field and working so hard. It gives me hope for the future. One takeaway from today is that this field offers numerous opportunities, and things are constantly changing. Thank you for organizing this event!" – 10th grade

"Taking a tour around the building has inspired me to work harder after today. I was imagining what it would be like to work in this kind of environment. One important takeaway for me is that it's okay to fail because failure can always lead you in a different direction." – 12th grade

"It was very inspiring to see these powerful women talk about their success. One big takeaway is to set your boundaries, take risks, and understand that it's okay to make mistakes." – 12th grade

"I definitely feel confident to explore and not be afraid of where it might take me. Also, I understand that what I'm envisioning right now might not be what I'll be doing in 10 years, but I'm not afraid. I'll definitely keep in mind all of these different careers. Thank you to everyone who was part of this and made it a great experience for all of us." – 12th grade

"I was inspired by the positive work environment. Getting to hear STEM professionals talk about their experiences and their profession inspired me to look more into my own career path. Hearing the professionals share advice and experiences from their lives, including how they obtained their jobs, was invaluable." – 12th grade

"It was a great opportunity to attend today's event. I spent a wonderful and productive day, learning a lot and feeling inspired that it is okay to change your goals. I really liked the "How Might We" statement, as it is a great way to come up with ideas." – 10th grade

"The plethora of different activities helped me gain a well-rounded view of the work being done at Accenture and other STEM companies. I enjoyed interacting with employees and panelists who were open and honest about their experiences in the field. It was clear to me that there is a lot of diversity in STEM, both in terms of the work being done and the people doing it. I wish more young people knew about the opportunities available in STEM fields, not just in technology but across all areas of business." – 12th grade