On March 30, 2023, IGNITE Students at Skyline High School in Oakland enjoyed an IGNITE Panel focused on creative applications of STEM in the world around them.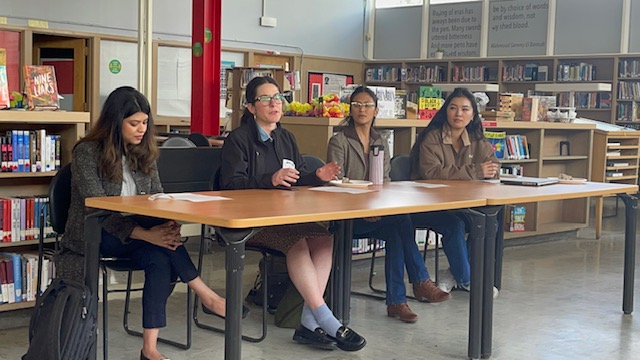 Dr. Ayo Akatugba, the IGNITE Educator at Skyline, welcomed the Panelists and asked them to introduce themselves: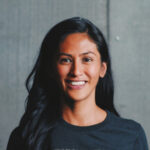 Fleurette Tapado, Senior Manager, Quality Assurance & Quality Control at Cruise, found high school challenging, though she enjoyed math and earth science. She was good at math, and the passion and love for earth science she saw in her teacher, Mr. Tyler, was both contagious and inspiring. This enthusiasm led Fleurette to pursue engineering, which she now uses at Cruise.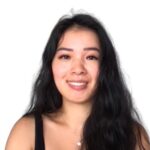 Sandy Li, Software Engineer at Gusto, did not have resources at home to help direct her to a STEM career. Her parents are immigrants who did not attend college themselves and were quite busy working at jobs that often paid below minimum wage. As a result, she figured out a lot of her path on her own, starting with a Girls Who Code class in high school that introduced her to computer science. She persevered even though computer science was quite difficult at first, attended community college after high school, and then transferred to UCSD. Her hard work paid off as she tutored others in computer science, interned at companies – including Google, and now has a career in her chosen field.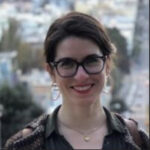 Tessa Sanchez, Senior Policy Advisor at Tesla, shared that there are many pathways to careers in STEM, and not all of them are specific to engineering!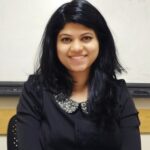 Maitri Chattopadhyay, Senior Software Engineer – Lead Software Engineer at Disney Streaming, was fascinated by circuits and motors as a child, and spent time with her dad on weekends with small machines. This led to her studying electrical engineering in college, where she also learned about career paths she might not have known about otherwise. She wants students to know that their interests may change over time, and it's not always easy to find something you're passionate about. The exposure to software programming made Maitri realize her interest in it and she decided to commit to a career transition to focus on it. She now has a Bachelor's in Electrical Engineering and a Master's in Electrical & Computer Engineering.
Students asked questions, including:
What obstacles have you experienced as a woman in a STEM career?
How do you balance work and your personal life?
What classes did you take in high school that helped you in your career?
What is the most important thing you have learned so far in pursuing this career?
Panelists shared advice, including:
Be proactive. Let others know what you are doing.
Communication skills are very important, especially if you want to be a manager.
Find ways to utilize your strengths in leadership positions.
Work for a company that has values that align with your values.
Networking and internship experience both help when looking for a job.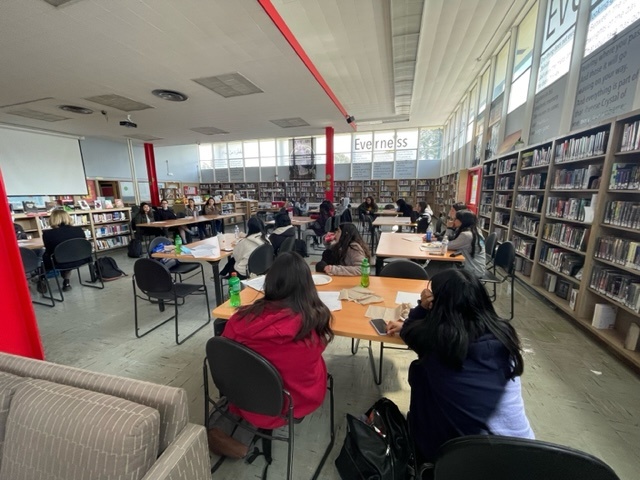 Thank you to everyone who made this event possible, including Panelists Maitri Chattopadhyay, Sandy Li, Tessa Sanchez, and Fleurette Tapado. Thank you to Dr. Ayo Akatugba for facilitating the panel, organizing the event logistics at Skyline, and providing notes for this event summary.
After attending this event:
Here's what the students thought of the event:
"This event has inspired me to not be afraid of pursuing a career in STEM, especially as a women of color. The panel helped me learn more about what some STEM careers offer – like pay and other living situations. My main takeaway is that I should not be afraid to go into a male-dominated career field and should be very assertive for myself when I do go into these pathways." – 11th grade

"I liked this event. It's one of my first times experiencing this, and it was very interesting. Thanks to the volunteers for coming and letting me have this experience." – 9th grade

"This event inspired me because it encouraged my interest in joining the STEM field. I was already planning on doing so, but now I'm even more interested! I think my biggest takeaway is understanding that there must be a balance between work and social life. It's also essential to understand yourself and your interests in a potential company." – 11th grade

"The panelists in this event set great examples of how you can achieve your goals and get a good job. I want to thank all the volunteers! They were super nice and very inspiring." – 11th grade

"It was interesting to hear firsthand experiences from women currently working in the STEM field. While college and high school are essential, internships and experience are almost more critical. Your value system is also extremely important when choosing a particular company." – 11th grade

"This event inspired me to look for more opportunities. I learned about jobs right out of college." – 11th grade

"I was inspired by the way the panelists described their work and spoke about how to build confidence." – 9th grade

"I know now that I can definitely be a successful woman in STEM. I also found new STEM careers that I am interested in. I understand that success requires hard work. Additionally, I learned that I must advocate for myself." – 12th grade

"Hearing everyone's stories helped me think of careers I may be interested in. It inspired me to look at careers out of my comfort zone and careers I didn't think I'd like. Thanks to all the STEM panelists for taking their time to come and speak to us. It was definitely helpful and I learned that I need to be confident and I need to use my voice. I'm also taking away the advice that the company you work with matters. Thanks for coming and allowing us to ask you questions about what you do." – 11th grade

"I learned a lot more about STEM fields and industries. It was interesting to learn about work experience and life from the panelists. I learned about the importance of advocating for yourself in the workplace, as well as the value of internships." – 11th grade

"It's inspiring to me because these women that work in the STEM field show that everyone is wrong about it being a man's job. If you love it, go after it and don't let anybody stop you or tell you that you can't do it. Stay confident in what you doing and it will show in your work." – 11th grade

"I was inspired by everyone's individual stories and honesty. Knowing that it isn't easy and you have to advocate for yourself, but in the end it will be worth it. You don't have to be the smartest person to be interested in STEM, and you learn along the way. It's okay if you don't know what you want to do with your life because it takes time. Advocating for yourself is extremely important and having a support circle with people you can rely on it also very important. – 11th grade

"Today's event went really well and made me feel inspired and confident. I feel more prepared and excited about STEM and working in the industry. My biggest takeaways were that in STEM, you must be willing to go out of your comfort zone and advocate for yourself. It's important to not let others step all over you." – 11th grade

"This event inspired me to look more into STEM as not just some other internship that will give me credits, but as an opportunity to connect with more people who may be doing the same career as me and help me along the way. Something that really made me feel comfortable about going into college was when they I asked what grades the panelists had in high-school. They mostly got 3.0's or 3.7's and that made me feel really good, to know that I don't have to be a perfect student in high-school to commit to my career choice." – 11th grade

"This event has inspired me because it made me learn about different science fields in computer science, software engineering, working with Cruise, self-driving cars, etc. I also learned the realities of what it's like to be a woman working in the STEM workforce. I learned that when you think that an opportunity is good, you should fight for it and grab it. Also, learning how to set boundaries and self-care is very important. Thank you so much!" – 10th grade