On April 25, 2023, IGNITE Students from a Public Primary School, Bukowina Sycowska, in Poland, participated in an IGNITE Event featuring a STEM professional in Information Technology (IT).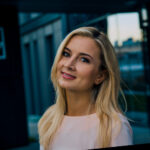 Aneta Uss is the Associate IT Delivery Manager at Roche.
At the beginning of the event, Aneta shared with the students that as a young girl, she had very good grades because her parents were very strict and demanding – their attitude motivated her to put more effort into everything she did, but on the other hand, it created a barrier to her confidence.
Aneta always liked scientific subjects, but unfortunately, during exams, she often panicked, which earned her bad grades.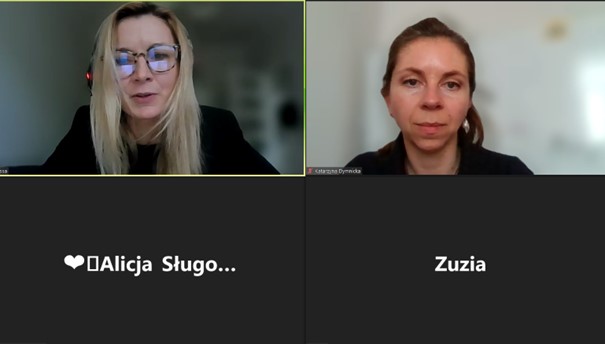 Her father advised her to choose financial studies, which wasn't her dream, but she agreed and undertook also a second field of study, which was international management. During her studies, she was also dancing, babysitting, and was a tutor for kids in scientific subjects. As far as she remembers, she was always very active and had plenty of things to do.
During her studies, she received a scholarship in the Erasmus program, and she went to Portugal to continue her studies. It was great fun for her, and it let her open up to new people and get to know herself better. Later she got an internship in Oslo at the Embassy.
She has now worked for Roche for 8 years. At the beginning of her employment at Roche, she was an IT assistant, but later, thanks to her hard work, she managed to be an IT manager.
Aneta offered advice to the students to help them succeed. She told them that soft skills are very important, being easygoing is helpful, and that failures are part of one's success. She also made a point to share that it's very important not to give up and to follow one's dreams.
Thank you to Aneta Uss for the amazing event and for sharing her experience and passion. Special thanks to Agnieszka Krasicka, who coordinated the group and encouraged the students. Additional thanks to Cathi Rodgveller for her constant support.
Here's what the students thought of the event:
"Today's event showed me that despite the criticism, even by people close to you, it is not worth giving up. You should keep striving for the goal. It is worth the risk of listening to yourself – your mind is worth fulfilling your dreams. I liked the way the panelist conducted the event and she spoke about things that were very interesting." – 7th grade