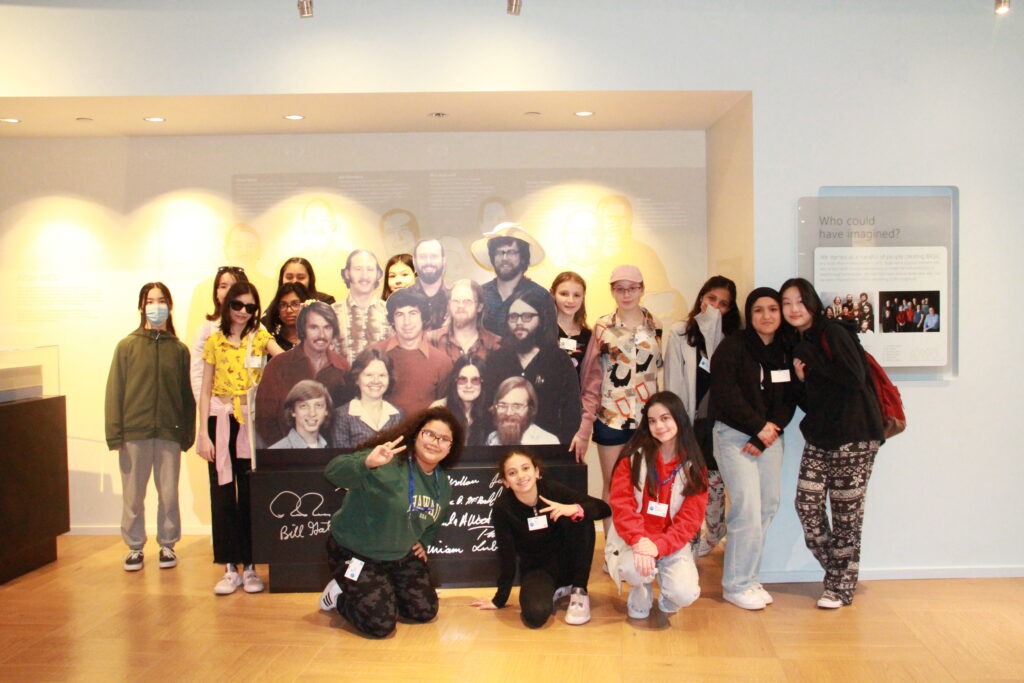 On April 25, 2023, Microsoft had the pleasure of hosting IGNITE Students from Evergreen Middle School and Highland Middle School in Washington. The students were given the opportunity to visit the Microsoft Visitor Center and Store in Building 92, located in Microsoft's headquarters. 
Students first went to check out the Microsoft Library inside Building 92 before the tour could start. The facility includes a vast collection of books, journals, and other resources related to technology, science, and engineering, AI, as well as personal growth-related books on empathy, leadership, growth mindset, and more. Students were intrigued that employees could put a book on hold and have it delivered to their building.
The tour guide greeted the group at the Microsoft Visitor Center, which has an extensive array of exhibits that showcase Microsoft's technologies and products. Students had the opportunity to engage with interactive displays that showcase Microsoft's past and future developments, including cutting-edge advancements in gaming, mixed reality, and artificial intelligence solutions, as the tour guide provided them with details and helped answer their questions. They also learned about Microsoft's endeavors toward sustainability and their efforts to support people and organizations across the globe. Students and their chaperones took pictures in front of the famous photograph of early Microsoft employees in 1978 before the company moved to Washington in 1979, which included Steve Wood, Bob Wallace and Jim Lane, Bob O'Rear, Bob Greenburg, Marc McDonald, Gordon Letwin, Bill Gates, Andrea Lewis, Marla Wood, and Paul Allen. Some of the students went to check out the store, while some stayed back to play video games like Minecraft and Xbox games.
After the tour, the students heard more from the volunteers about their careers and backgrounds during the panel portion of the event.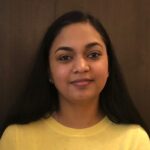 Vineeta Pandey, Senior Product Manager at Microsoft, facilitated the panel of four amazing women across the spectrum from Product Manager to Software Engineer. Vineeta is the only female engineer in her family. She didn't have much guidance, and it took a decade of working to identify her strengths and interests and find joy in her work. Her advice to students was to think about where they want to end up helping, plan where to begin and how to get there, ask for advice and feedback, and never undervalue their skills; instead, find an avenue where they can apply them.
The Panelists included four amazing women across engineering discipline in Microsoft: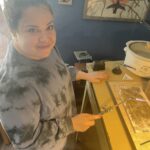 Karin Blanford, an experienced Software Engineer at Microsoft, loves sharing her passion for technology, and even more so when it's encouraging under-represented groups to join me! She embraces her vulnerability and shares openly her personal experiences to create a connection and allows her to become the person she needed to meet when she was considering STEM!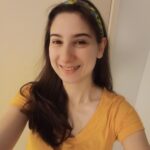 Aline Esquenazi Koritzinsky, a Software Engineer at Microsoft, is from Rio de Janeiro, Brazil. She is excited to help the next generation of girls learn about STEM and help build a better world!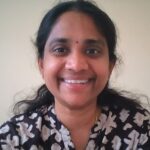 Roopa Natarajan, Senior Software Engineer at Microsoft, grew up with limited financial resources and thought her prospects in STEM were bleak despite her top scores during schooling. Thanks to her parents' perseverance and a couple of well-wishers' sponsorship, she was able to pursue a degree in STEM and land a job with Microsoft. She has been with Microsoft for 10 years; the journey has been absolutely fulfilling financially and in terms of the respect I gain from friends and family. She works in the Security organization and loves protecting Azure from malicious attacks!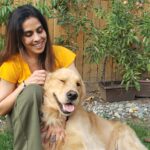 Anjalika Mitra, a PM Leader at Microsoft, is fascinated by technology and its subtle ways of enhancing the lives of people without geographic or socio-economic boundaries in various forms. In her 25 years in the industry (20 of them at Microsoft), she has worked on a wide of technologies ranging from autoPCs, mobile phones, Visual Studio, Windows, Bing, and Office, and currently Azure. She is also very passionate about supporting young students and early-in-career folks through their interactions and journey with technology, sharing her experiences and mentoring them actively.
Students were engaged and asked so many questions that they almost ran out of time, including:
What is an internship, and how can I get an internship at Microsoft?
If I don't get an internship at Microsoft, what are some other options to try to get an internship?
What is the difference between a software engineer and a product manager?
I don't like to code, so what type of careers are available to join at Microsoft?
How important are grades or a degree to have a career in technology?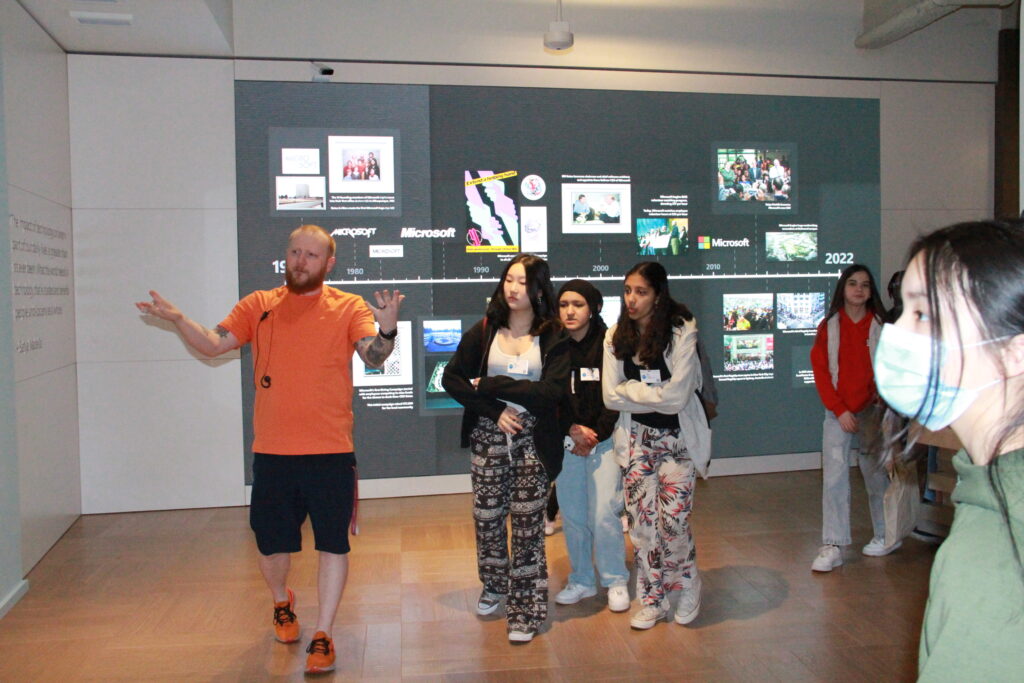 Thank you to the wonderful Panelists – Karin Blanford, Aline Esquenazi Koritzinsky, Roopa Natarajan, and Anjalika Mitra – for sharing their stories and experience with IGNITE Students. Additional thanks to Vineeta Pandey for facilitating the panel portion of this event and Angela Guan, who provided support for the event.
After attending this event:
Here's what the students thought of the event:
"I was suprised by the panelists' life stories. Today showed me that STEM can give you your dream job." – 6th grade

"This event made me feel like I'm not alone in how I want to pursue my career. It made me feel as if I have multiple options for what to do and that there are endless choices. We don't need to restrict ourselves." – 8th grade

"I was inspired by how some of the panelists had such good stories. My biggest takeaway was that every day is a new day to learn." – 7th grade

"The panelists inspired me to have more perspective on technology and their world. I liked it and might consider learning more about STEM." – 6th grade

"The panelists inspired me with their stories and their words of encouragement. I learned that I don't have to be exceptionally gifted in math or science to be a STEM person in the future. I also don't have to know for sure what I want to be right now, and I can take it slow to find the right career." – 8th grade

"I loved how multiple people shared their experiences because it helped me further understand different perspectives. Thank you to everyone who volunteered to speak. It helped me learn and understand more things about STEM and I really enjoyed trying out the different tech you made, like the games." – 6th grade

"¡Los panelistas me inspiraron mucho!" – 6th grade

"An aspect that inspired me was the volunteer that said that most of her colleagues were artists and used their artistic abilities in their work at Microsoft. I look forward to digital art, so that inspired me to think more about working at Microsoft. It was fun and I was happy to play Minecraft there." – 6th grade

"Today's event inspired me to not be afraid to pursue careers that are mainly male-dominated and just look for the best opportunities for myself. My biggest takeaway was the volunteers sharing their personal experiences and really connecting with me and my peers." – 8th grade

"The panelists talked about being able to travel anywhere and still be able to work. They told us how it was really fun for them and that they haven't had a single boring day. Today taught me that STEM is for anyone, even if you aren't good at or interested in math and science right now." – 8th grade

"The panelists gave me hope for working in this field and making money. Thank you for sharing your lives with me." – 8th grade

"The personal stories shared by the speakers made me feel the best. It gave me the possibility to have this type of career and inspired me to keep trying and to keep reaching." – 8th grade

"It seems cool and fun to be in STEM and it seems like you can create new apps and meet lots of new people. This event was really fun and I had a great day. I learned that not only men can do STEM, but girls can too!" – 8th grade

"This experience inspired me because I saw many women working in Microsoft. They shared their experiences and made me see that women can do a lot too." – 8th grade

"I learned the pros and cons of working in the STEM fields. It made me rethink what I want to be in the future to possibly pursue STEM careers. The food was nice and the offices were amazing." – 8th grade

"Today taught me that even though you might not be in the top of your class or interested in STEM, you never know where you'll end up in the future. The history of Microsoft was very interesting." – 8th grade

"This event inspired me because I saw so many women working in STEM careers and I always see mostly men working in those careers. It feels good to know there are a lot of women working those careers and that there are so many jobs available in STEM and so many options." – 8th grade

"I am planning to pursue STEM because I come from a family of engineers, but today's events inspired me because I've been shown its benefits. Seeing the women made me more comfortable." – 8th grade