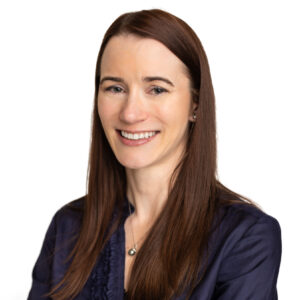 The annual WA-ACTE conference is a notable event in the education calendar, and this year, IGNITE Worldwide had the privilege of presenting. With the participation of more than 1,200 educators and industry professionals, the conference served as a platform for IGNITE to showcase its mission and foster meaningful connections and dialogues within the realm of Career and Technical Education (CTE).
Representing IGNITE, Program Director, Lauren Johnson, presented our organization's unwavering commitment to promoting gender diversity in CTE classes and STEM pathways. IGNITE Worldwide has been a frontrunner for providing STEM programming that creates a dedicated space for girls and gender-diverse students to learn about STEM. Johnson shared that through our program, schools and districts have the opportunity to implement the IGNITE Program free of cost, offering students engaging virtual and in-person learning opportunities. These opportunities include a range of experiences, such as Panel Discussions, Field Trips, hands-on Workshops, and virtual Work-Based Learning Experiences, all aimed at inspiring IGNITE Students to greater engagement in STEM fields.
During the conference, IGNITE's booth at the exhibitor fair provided information about IGNITE's commitment to bridging the gender gap in STEM. Amidst the atmosphere of the fair, Johnson was able to actively engage with educators, administrators, and other education professionals. These interactions provided a platform to share insights into the IGNITE vision and to spark conversations about the transformative potential of CTE in fostering future-ready skills with the help of IGNITE.

IGNITE's involvement extended beyond the booth and presentation. By attending various conference panels, Johnson immersed herself in the reality of the current CTE landscape. These panels, led by esteemed experts, delved into critical topics like the evolving role of technology in education and the significance of inclusivity in shaping tomorrow's workforce. For IGNITE, these discussions provided enlightening information and offered various perspectives on the challenges and needs of educators across Washington state.
The WA-ACTE conference allowed IGNITE to share our organization's dedication to transforming gender representation in STEM. The experience reinforced our mission and our commitment to providing IGNITE Students with accessible STEM programming and experiences that encourage students to build confidence and recognize their limitless potential.
About IGNITE Worldwide
IGNITE Worldwide is a 501(c)3 nonprofit STEM education organization that aims to change gender and racial equity in STEM permanently and systematically. We work directly with teachers during the school day to provide programming that promotes gender equity and representation in STEM academics and careers. Through our award-winning program, IGNITE provides engaging, hands-on events that connect students with STEM professionals from industry leaders from around the world. Learn more at www.igniteworldwide.org.