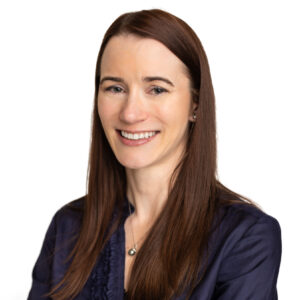 In a world driven by technological advancements, fostering interest and engagement in STEM (Science, Technology, Engineering, and Mathematics) fields among the next generation is paramount. Recognizing the significance of this mission, Oracle, a cloud technology company, organized a Virtual STEM Volunteer Fair that brought together eight nonprofit organizations, including IGNITE Worldwide, to share their visions, opportunities, and missions. The event saw the participation of over 120 Oracle employees from across the country, all eager to contribute their expertise and enthusiasm to the cause.
Program Director, Lauren Johnson, took center stage at the Oracle event to share why providing the IGNITE Program to girls and gender-diverse students is imperative to the future of STEM. As one of the selected organizations, IGNITE utilized this platform to showcase its commitment to bridging the gender gap in STEM and providing avenues for individuals to become involved as volunteers, both on an individual level and through their companies.
The event spotlighted IGNITE's mission to equip young minds with the tools to succeed in STEM disciplines and professions and see themselves in STEM roles. IGNITE highlighted the transformative power of mentorship, exposure, and hands-on learning experiences through engaging activities and interactive discussions unique to the IGNITE Program. Lauren shared compelling success stories of students who, inspired by IGNITE's Program, have gone on to excel in STEM fields once considered out of reach.
One of the key elements of IGNITE's participation was its emphasis on volunteer engagement. Volunteers, whether from a personal or corporate background, play a pivotal role in IGNITE's Programming. Through IGNITE's partnership with Oracle, the Virtual STEM Volunteer Fair enabled Oracle employees to explore diverse ways in which they could contribute to the cause. By dedicating their time, knowledge, and skills, these volunteers could directly impact the lives of young learners and encourage them to pursue their passions without hesitation, ensuring innovation within STEM through their involvement.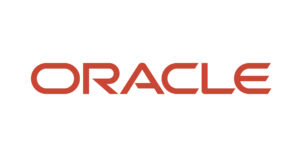 The fair's virtual format ensured inclusivity, allowing Oracle employees from various corners of the nation to participate without constraints. For those unable to attend the live event, Oracle thoughtfully recorded IGNITE's presentation, allowing valuable insights and information to be available beyond the event's timeframe.
The shared values and effort of all participating organizations, including Code2College, STEM for Her, Girlstart, OpenStreetMap, Texas Alliance for Minorities in Engineering (TAME), Seattle Girls in Engineering, Math, and Science (GEMS), and STEM Paths Innovation Network (SPIN), added to the diversity of the event. Each organization brought a unique perspective, program, or initiative aimed to propel the next generation toward STEM advancement.
Oracle's Virtual STEM Volunteer Fair served as a testament to the power of collaboration and shared dedication toward a common cause. IGNITE Worldwide's participation not only illuminated our organization's unwavering commitment to its mission but also demonstrated the critical role that corporate partnerships play in nurturing the STEM leaders of tomorrow.
About IGNITE Worldwide
IGNITE Worldwide is a 501(c)3 nonprofit STEM education organization that aims to change gender and racial equity in STEM permanently and systematically. We work directly with teachers during the school day to provide programming that promotes gender equity and representation in STEM academics and careers. Through our award-winning program, IGNITE provides engaging, hands-on events that connect students with STEM professionals from industry leaders from around the world. Learn more at www.igniteworldwide.org.