Amber Zertuche, Program Director at IGNITE Worldwide, made waves at Cruise's Community Group Summit, where she took center stage as a key speaker on the Community Partners Panel. Her presence and insightful remarks were instrumental in shedding light on the transformative initiatives of IGNITE Worldwide. The event allowed attendees to delve into the core mission, achievements, and future plans of the organization, all while highlighting the power of community partnerships in driving positive change.
Attendees at the Summit were keen to learn more about the work and vision of IGNITE, prompting them to pose several important questions to Amber.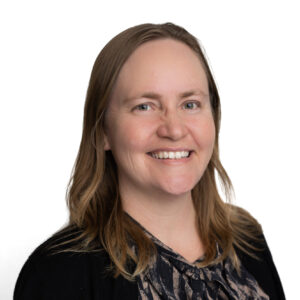 IGNITE's Story
One of the first questions asked was about the mission and goals of IGNITE Worldwide. Amber enthusiastically explained that IGNITE aims to empower young individuals from diverse backgrounds, especially young girls and gender-diverse students, by providing them with educational opportunities and resources to pursue careers in science, technology, engineering, and mathematics (STEM).
The attendees were also curious about how IGNITE Worldwide came into existence. Amber shared that the organization was born from the recognition that youth from under-resourced communities need access to STEM education and mentorship by IGNITE's Founder and CEO, Cathi Rodgveller. The IGNITE Program was created to address the underrepresentation of these demographics in STEM industries.
Collaboration and Partnerships with Other Organizations
The discussion also touched on how IGNITE Worldwide collaborates with other organizations and partners to further its mission. Amber underlined the importance of IGNITE's Corporate Partnerships in amplifying their reach and impact.
When asked specifically about the partnership with Cruise Community Groups, Amber acknowledged the significant contributions Cruise had made. She highlighted their collaboration in various forms, from in-person panelists visiting local schools to virtual facilitators and tech host volunteers. Cruise's involvement has played a role in IGNITE's ability to expand its reach across 22 states, making a profound impact on students.
IGNITE's Impact on Young Lives
Attendees learned about the facets of the IGNITE Program, ranging from workshops to panels. Amber emphasized the opportunities provided by IGNITE for young people to find their passions and pursue their interests, thus opening doors to a brighter future.
One of the most compelling questions focused on the impact of IGNITE Worldwide on young people's lives. Amber shared heartwarming stories of students who had benefited from IGNITE's programs, emphasizing how exposure to STEM, encouragement, and mentorship had transformed their futures.
Amber delighted the audience by narrating several success stories of students who had not only pursued careers in STEM but had also become mentors themselves, embodying the spirit of IGNITE Worldwide.
Looking Towards the Future
The audience was given a glimpse of exciting upcoming projects and initiatives that IGNITE is currently working on, further enhancing the prospects of young talents in STEM.
Amber wrapped up her remarks by saying, "IGNITE's vision is for Cruisers to be able to inspire hundreds of girls and gender-diverse students each year by hosting monthly events at your office or at IGNITE Schools." This statement reinforced the importance of ongoing collaboration and involvement from organizations like Cruise to make a lasting impact on young lives.
As the Community Groups Summit came to a close, it was evident that Amber Zertuche's insights had not only provided a deeper understanding of IGNITE Worldwide but also inspired attendees to consider their roles in fostering diversity and inclusion in the tech industry. The partnership between IGNITE Worldwide and Cruise Community Groups continues to be pivotal, demonstrating the immense impact of collaborative efforts in creating a brighter future for all.
About IGNITE Worldwide
IGNITE Worldwide is a 501(c)3 nonprofit STEM education organization that aims to change gender and racial equity in STEM permanently and systematically. We work directly with teachers during the school day to provide programming that promotes gender equity and representation in STEM academics and careers. Through our award-winning program, IGNITE provides engaging, hands-on events that connect students with STEM professionals from industry leaders from around the world. Learn more at www.igniteworldwide.org.