On Wednesday, October 18, 2023, IGNITE Worldwide hosted an engaging In-Person Panel Event at Kilo Middle School, which featured Panelists from varying STEM professions. This event brought together 15 students from grades 7 and 8 who had the unique opportunity to interact with and learn from successful women in STEM fields.
The day began with students participating in a captivating Q&A session with the Panelists, followed by a small group rotation. During the small group rotation, the Panelists traveled from one group to the next, allowing students to delve deeper into the Panelists' personal experiences and ask questions specific to their careers and journeys.
Students posed a wide range of thought-provoking questions, including inquiries about what initially sparked the Panelists' interest in STEM careers, how they gained the confidence to pursue these fields, and practical questions regarding income in specific STEM professions and job application strategies.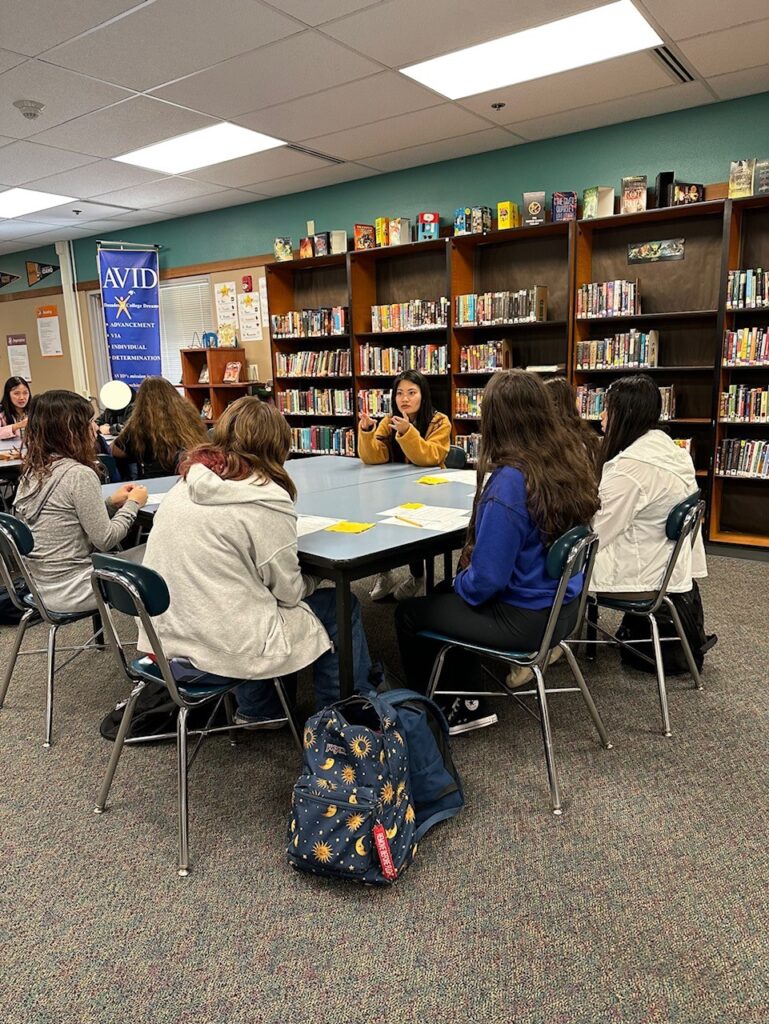 The Panelists, Wendy Lee, Product Manager at Boeing, Molly McLaughlin, Director of Engineering at Boeing, and Marcella Huang, a University of Washington Computer Science Alumna, shared invaluable advice that resonated with the students. They emphasized that STEM careers offer a plethora of opportunities for creativity and innovation, dispelling the misconception that STEM is solely about logic and without fun or creative aspects. Confidence was a recurring theme, with the Panelists sharing words of wisdom such as "sometimes you have to fake it 'till you make it" and encouraging students to be proactive in asking questions.
The importance of curiosity and exploration was also highlighted. The Panelists reassured the students that it's perfectly normal not to have their entire career paths mapped out immediately, and they encouraged students to continue exploring and following their interests. The overarching message from the Panelists was that rejection and others' opinions should not deter or discourage them; they should always know their worth.
The event had a profound impact on the students. In both their conversations and written responses, it was evident that many students had yet to realize their potential within STEM fields. The panelists helped break down these barriers by sharing their stories and finding aspects of their lives that the students could relate to.
The Panelists were willing to engage with the students, answer questions, and share their personal and professional journeys. The students left the event inspired and with a newfound realization that a career in STEM is an attainable option, even if they had not previously considered it.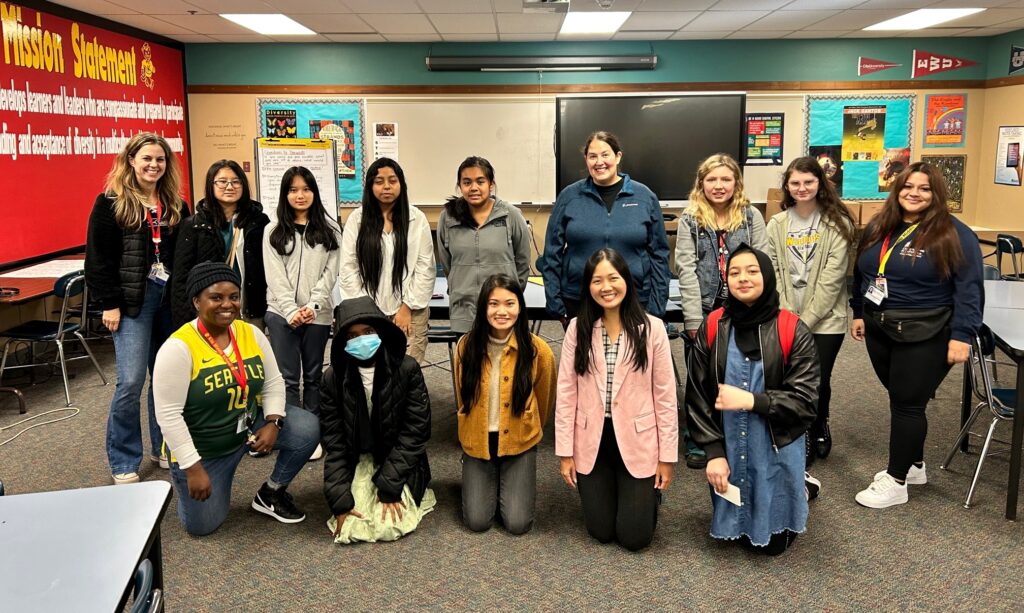 Thank you to the event's Panelists – Wendy Lee, Molly McLaughlin, and Marcella Huang – for sharing their stories in an approachable way that resonated with the students. Additional thanks to the Educators at Kilo Middle School – Jillian Hove, Robert Daniel, and Lisa Hanauer-Sutton – for committing their time and effort to providing such a fantastic experience to their students.
After attending this event:
Here's what the students thought of the event:
"It inspired me how the panelists put their passion into STEM even though not many women are engineers or in STEM. The panelists inspired me by talking about how they got into STEM and their lives as middle schoolers or kids back then." – 7th grade

"I learned more about STEM and gained a new perspective. STEM is awesome and there are many interesting STEM jobs." – 8th grade

"Women are smarter than society thinks they are. There are many things to work on now to prepare for the jobs you may want to pursue in the future." – 8th grade

"This event made me want to pursue programming, and I learned about many different opportunities." – 8th grade

"This experience was good, and I loved it." – 7th grade

"Today inspired me to study more to prepare for the future and to be strong in my day-to-day life." – 8th grade

"Telling us about their stories showed me I can do STEM too. Their stories inspire me and raise my hope of becoming an engineer. Thank you, volunteers!" – 8th grade

"I'm starting to think more about STEM. The panelists shared their experiences and how they reached where they are. Their experiences made me feel more positive about STEM." – 7th grade

"It is reassuring that there is help along the way to guide you in your career choices. I learned there are many programs available to help you learn." – 8th grade

"This event inspired me because I got to meet these people, and I found out that you don't have to go to college right away after high school. You don't need to know what you want to do right away, and you're not stuck in one job. Thank you!" – 7th grade

"I understand technology more now." – 8th grade

"Today inspired me by showing me that women can do all types of jobs at Boeing, with computers, and more. Thank you, volunteers!" – 8th grade
About IGNITE Program Panel Events:
Virtual or In-Person IGNITE Panels empower women in STEM careers to connect directly with students by sharing their academic and professional journeys. IGNITE Students are inspired by hearing stories they can relate to, and Q&A discussions help break down stereotypes that hold them back from engaging in STEM classes and careers.
About IGNITE Worldwide:
IGNITE Worldwide is a 501(c)3 nonprofit STEM education organization that aims to change gender and racial equity in STEM permanently and systematically. We work directly with teachers during the school day to provide programming that promotes gender equity and representation in STEM academics and careers. Through our award-winning program, IGNITE provides engaging, hands-on events that connect students with STEM professionals from industry leaders from around the world. Learn more at www.igniteworldwide.org.