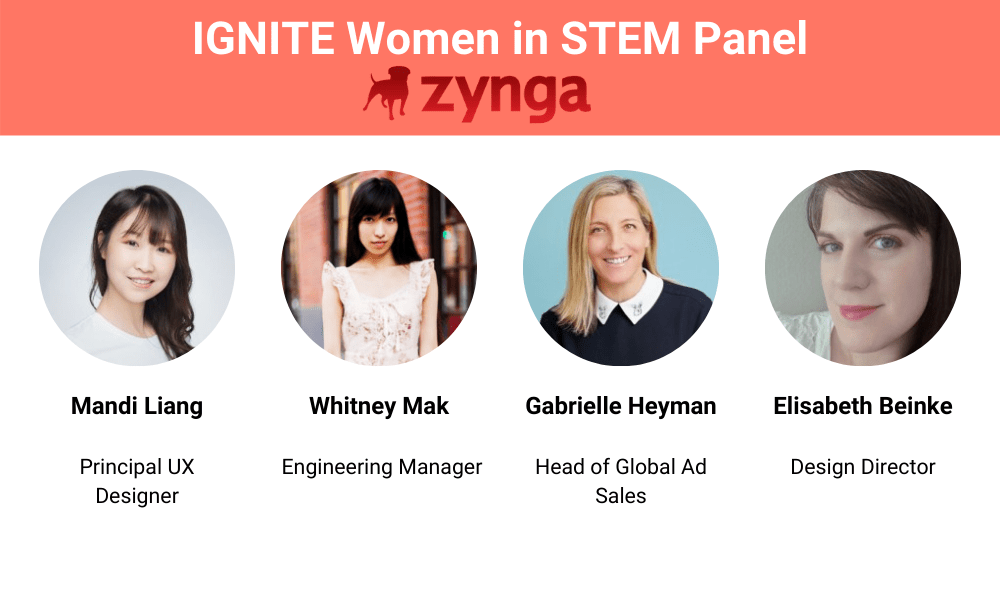 Panel with Zynga w/ extended Q&A!
Teachers, be sure to take our 6 minute teacher training before signing up for the event.
Only teachers can sign up for IGNITE events. If you are a student, please let the IGNITE Teacher at your school know that you are interested in this event. If you don't have IGNITE at your school, please email contactus@ignite-worldwide.org to get started!
Zynga is a leading developer of the world's most popular social games that are played by millions of people around the world each day. We created Words With Friends, Merge Dragons!, CSR2, Farmville, and many more games you can play on your mobile phone!
You will have the opportunity to join an additional 15 – 30 Q&A session after the event so your students can continue their engagement!
The Book Student Tickets ticket sales has ended!