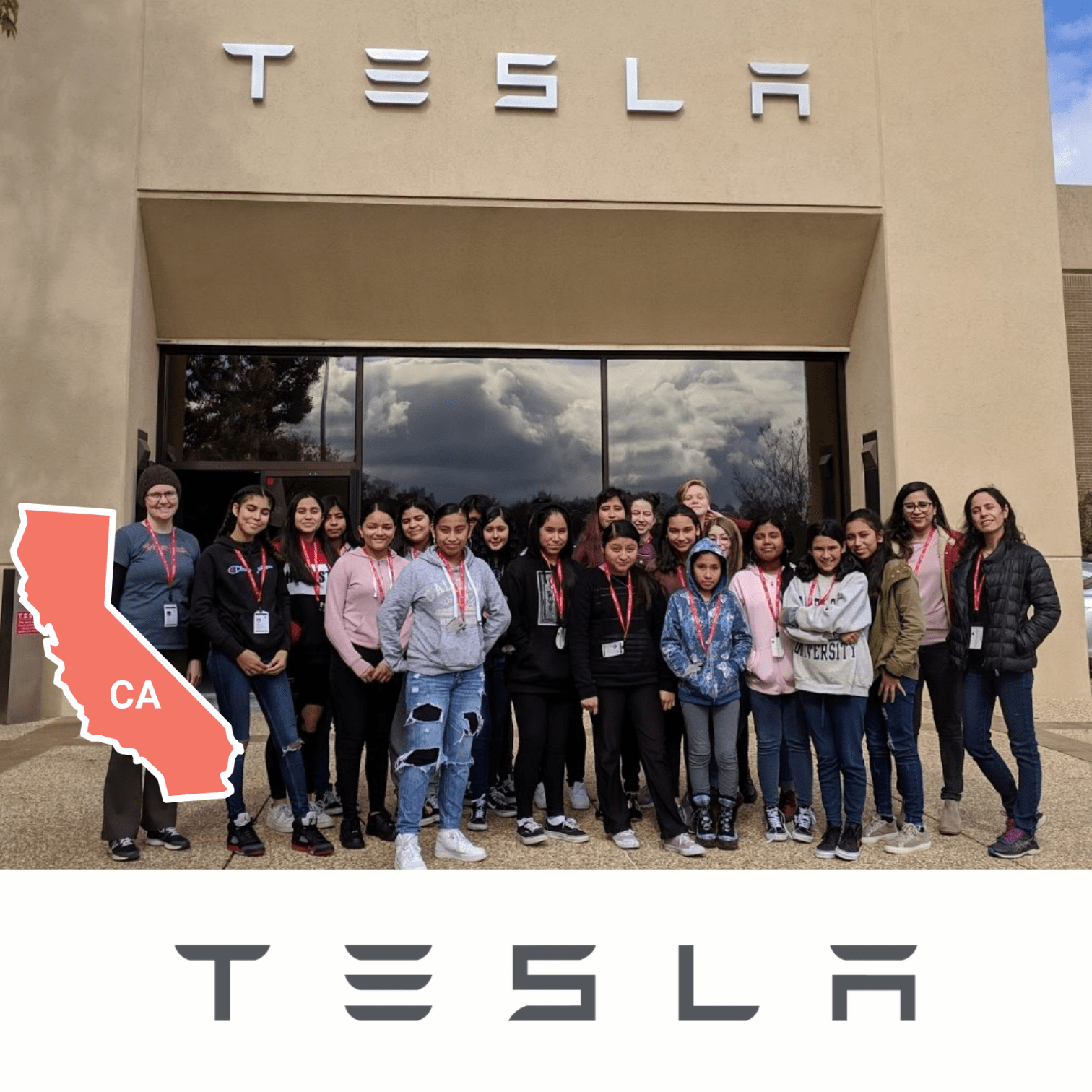 Field Trip at Tesla (Fremont, CA – High School)
Educators, be sure to take our short 2022-2023 educator training before signing up for this event.
Only teachers, counselors, or adult staff members at a school can sign up for IGNITE events. If you are a student, please let the IGNITE Educator at your school know that you are interested in this event. If you don't have IGNITE at your school, please email contactus@ignite-worldwide.org to get started!
The first part of the day will consist of an organized tram-based tour of the Fremont Factory production floor. Students will witness heavy machines, robots and humans producing and assembling parts for Model X and Model S from start to finish. The second part of the day consists of a panel with Women at Tesla engineers.
Tesla's mission statement is to accelerate the world's transition to sustainable energy by building a world powered by solar energy, running on batteries and transported by electric vehicles.
All participants will receive Tesla pens and stickers
No COVID protocols have been specified
All visitors over 18 must sign NDA.
Photo, video and audio recordings inside the factory are prohibited.
Dress code is strictly enforced. Please arrive wearing flat, closed-toe shoes (or safety shoes if you have them), long pants and a sleeved shirt.
Children must be 8 years or older to participate and a minimum 4 feet tall (48in/122cm) .
Sold out!