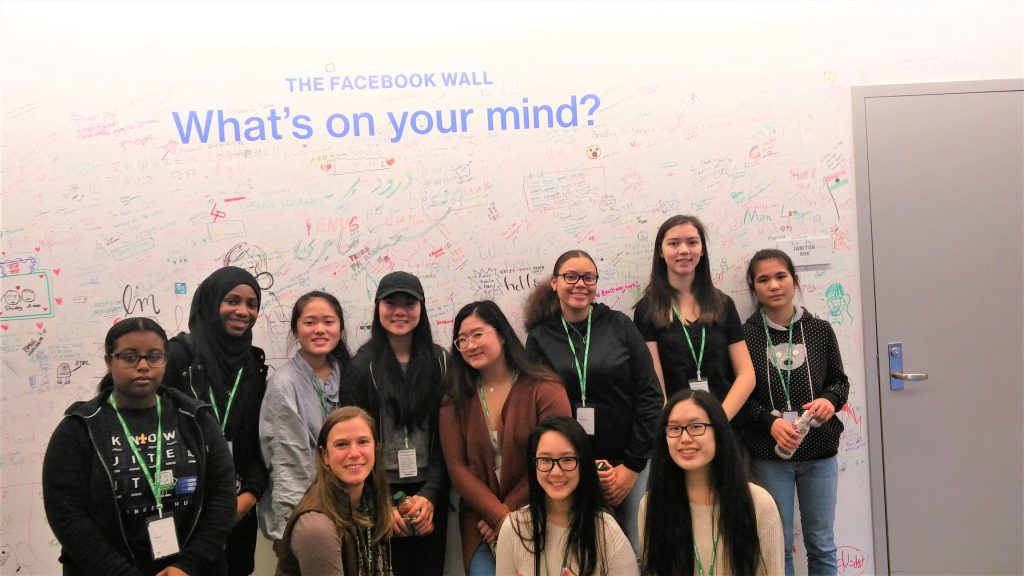 We had a wonderful trip to Facebook on South Lake Union last Thursday 12/7/17!
20 very excited Franklin High School girls joined me and my co-chaperone Tessa Nesbit as we traveled across the city on metros buses and did a good job sticking together as we transferred buses downtown. It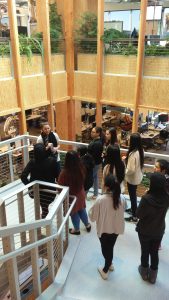 was a beautiful day to be out in the city!
What we did and who to THANK!
Upon arrival, we were well cared for at each stage of our day:
Greeted by Christie and Melissa
Taken on a great tour by Rob and Christie
Given a helpful intro to programming talk from Katie
Were blown away by the huge lunch buffet with Chistie, Rob, Melissa, and Taylor
Heard from a panel of Mike, Pirya, Alexis, Danielle, and Sylvia, sharing about their jobs, how they ended up here, and why they like working here
Thanks to all these volunteers that made the day a success!
After this event: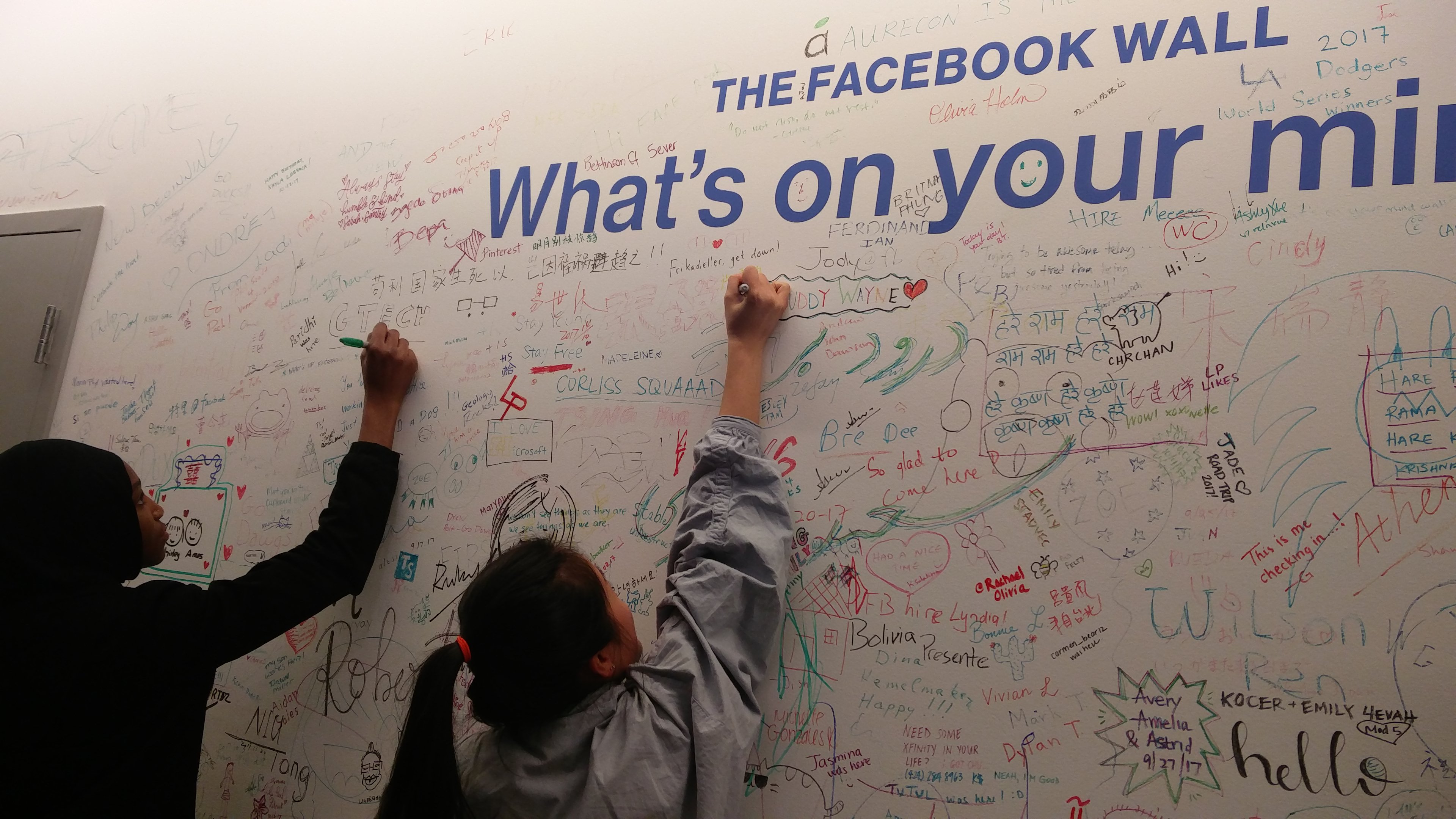 What the Girls Said
The following is what the girls listed as the highlights they enjoyed from today's event and how this event inspired them:
"I liked interacting with the employees who work at FB. Learning about what they do really fascinates me." (12th grade) 
"This event inspired me to be more interested in computer science." (11th grade) 
"The Q and A session today helped me learn more about what it is like to work at a tech/engineering company. The tour around FB was really cool because I got to learn about the work environment." (12th grade)
"I enjoyed the tour and panel with Q and A. It inspired me to explore my interest more." (11th grade) 
"Touring the place the Q and A gave me more info of the work done in computer programming." (10th grade)
"I really enjoy the parts where we got to hear the experiences of employees because even they started out in college not knowing what they wanted to do." (11th grade)
 "I enjoy talking to the people that work here and their roles in FB. It inspired me to take a computer science class." (10th grade)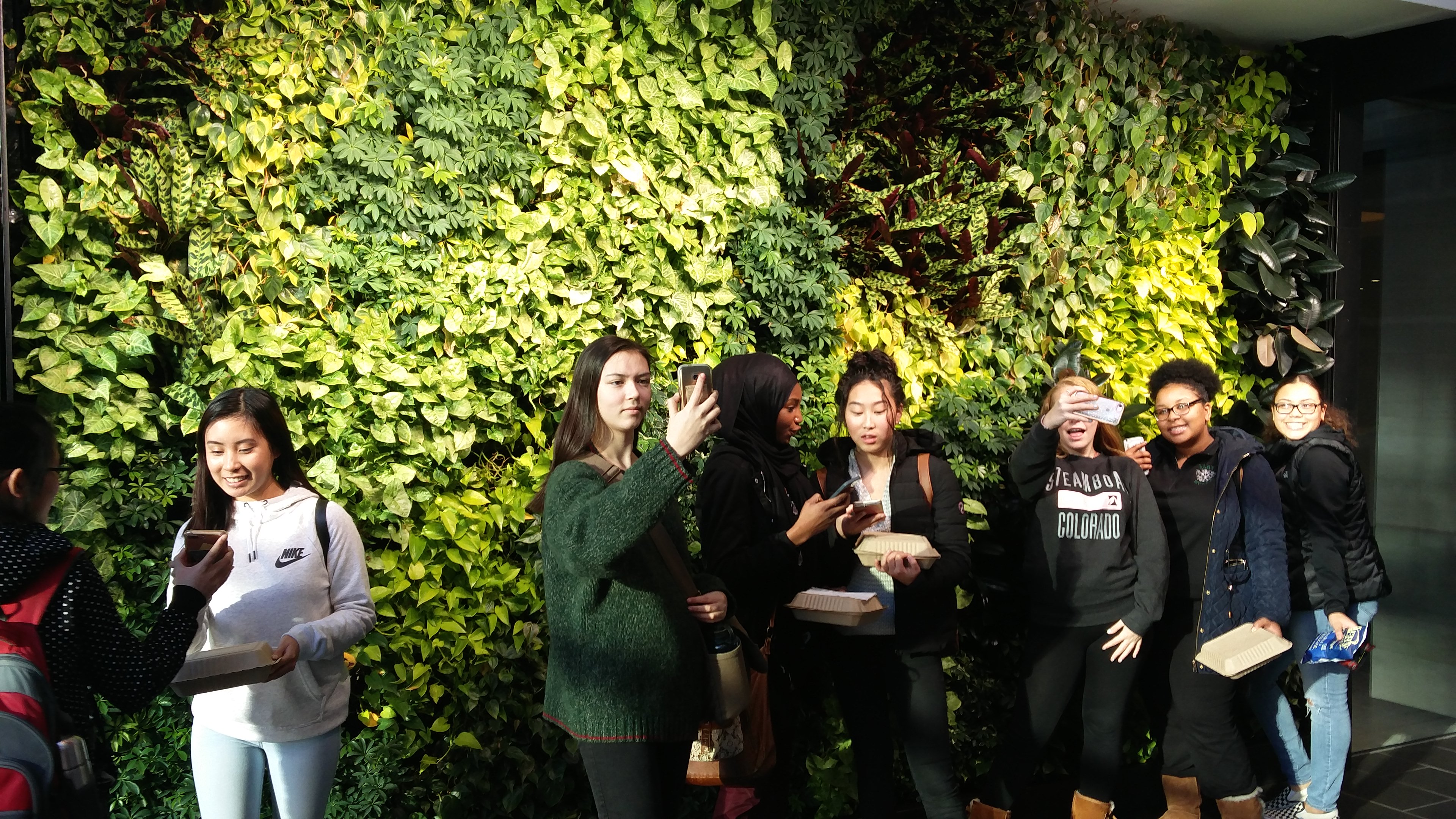 Thanks again and we look forward to more inspiring events!
Sincerely,
Julie Gatti
Franklin High School IGNITE