On March 1, 2022, The Boeing Company welcomed IGNITE students from Todd Beamer HIgh School in Washington and Military Magnet Academy in South Carolina for a virtual panel. Facilitator Katie Nicoara, Business Operations Specialist, welcomed students and introduced Tech Host Shauna Bassett, Regional Director on the Global Strategy and Market Development Team.
Boeing works on airplanes for defense, travel, and more, with Boeing airplanes operating in over 150 countries around the world. One of these planes, the 787-9 Dreamliner, is 207 feet long from nose to tail, and it would take a stack of 7,000 Oreo cookies to reach the length of the plane! Katie shared the importance of having diverse backgrounds and experiences represented in STEM, as these perspectives improve design for everyone.
After this welcome, Katie asked the Panelists to introduce themselves.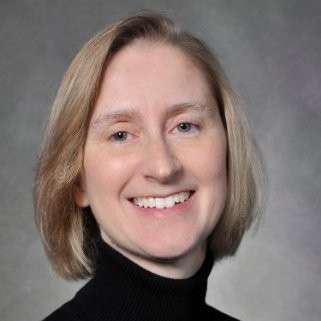 Wendy Sowers, Director, Commercial Market Forecasting and Analysis, leads the team that does market analysis and forecasting for Boeing commercial airplanes. She looks at trends in airlines around the world to determine how many airplanes they need to produce in a year and what they will need to make in the future. Forecasting goes out 20 years, longer than a lot of people think! Wendy loved math so much that she entered a math competition in middle school and placed in the top three. She continued with math into college, and ran into linear algebra, which she didn't like. She started studying economics, in which she could use data and numbers and figure out trends. She has worked in manufacturing and financial services, and she now enjoys getting to talk to other people in the industry.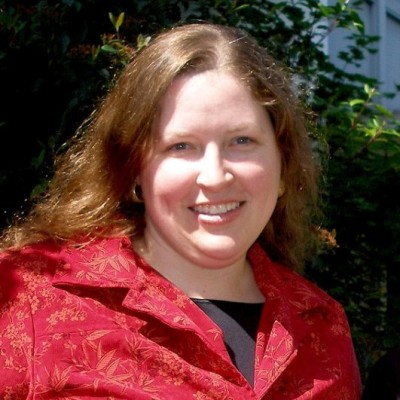 Kristin Marshall, Environmental Scientist, Global Enterprise Sustainability, works in the global enterprise sustainability group, focusing on climate issues and environmental justice.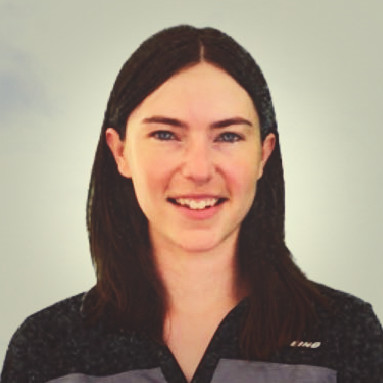 Elizabeth Wilhelm, Systems Engineer, solves problems involving fueling aircraft, working with international customers and learning about other cultures in the process. She has enjoyed getting to know customers and the ability to travel as a part of her work. She also enjoys getting different military-style patches through her work. In fifth grade, she did not enjoy math, but realized she was good at it and started to enjoy it in high school. People around her recommended engineering for her, and she ended up going into mechanical engineering and has loved it.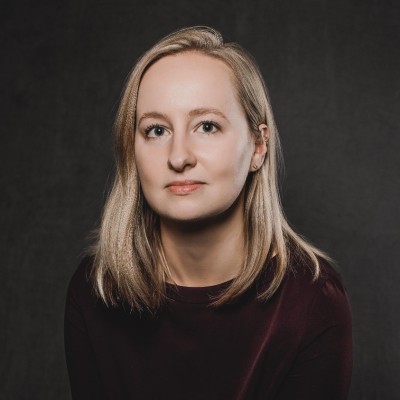 Hannah Arntson, Electrical Engineering Chief of Staff, has been at Boeing about 6 years, working in software and electrical engineering. She is currently working on a lot of career mapping and team-building. Prior to that, she worked on trajectory mapping, figuring out where an airplane is in space at any given time, including speed, amount of fuel, altitude, and more to help determine arrival times and more. She loves getting on a 737 and knowing that she has worked on the software that flies the plane. In school, Hannah was a musician and played piano and flute, and always loved math as well as English. Engineering was a great mix of creativity and math, and she loves that she gets to use both in her career now.
After meeting the Panelists, students got the chance to ask questions.
What are some benefits of working at Boeing?
Wendy shared that it's a global company and customers are all around the world. As a result, those who work there get global perspectives and get to move and see different opportunities throughout the company as well as chances to collaborate with others.
Elizabeth said that Boeing is big on teaming with other people, so opportunities to collaborate with others are frequent. She gets to do a lot of different work on different products right in her home area, around Seattle.
Hannah said that there are many development opportunities without moving companies—commercial, military, and more. She also got a Master's degree part-time while working at Boeing and was supported in that development.
Kristin feels like she's always working with the smartest people in the world. This feels like a good challenge and she's never felt as much at home at a different job.
How did you break into the STEM job market? How did you find the job you have now?
Elizabeth advises looking for internships even when you feel like you don't know enough to get one! She wishes she had looked for an internship early in college, as they can help you find work. She had the best luck through career fairs rather than applying online. During Elizabeth's time as an intern at Boeing, the percentage of interns who became full-time employees was over 70 percent. Plus, internships at Boeing pay well.
Hannah shared that, in college, she took advantage of all the resources at the engineering school's career center, such as building a resume, interviewing, and talking to recruiters, including recruiters at Boeing.
Kristin said that you may not get your ideal job right out of school, as she experienced, and it took some looking to find her current job.
Are there jobs at Boeing for girls who don't want to go to college right away? Yes! You can come to Boeing without college experience, and with different types of work experience. Boeing has programs for people with all types of work backgrounds.
What would you like to change at Boeing?
Boeing has been around a long time, so that can lead to a struggle with making quick decisions. Of course, it's critical to be safe with FAA regulations and more.
It can also be hard to be the only woman in the room. In six years at Boeing, Hannah has seen this experience change already and she wants to change it more.
Do you travel a lot? Yes, for most, but Boeing also gives the flexibility to minimize travel when family circumstances require it.
How did you find a STEM job that benefits the environment? Kristin has had a passion for environmental science from childhood, and worked very hard to get into this career, and wants to mentor others to enter it as well. Just as with biodiversity in the environment, having a diversity of perspectives within environmental science helps improve the field and outcomes.
Lighting round—what do you wish you had known when you were the students' age?
Hannah: "You do look like an engineer."
Elizabeth: "If you find a class or situation difficult, chances are, a ton of other people are in the same situation."
Kristin: "Have confidence in yourself and trust your gut. If situations feel off, listen to yourself."
Wendy: "Be open to opportunities. Sometimes you find new stuff you really like."
Thank you to all of our volunteers for making this event possible, including Facilitator Katie Nicoara, Tech Host Shauna Bassett, and Panelists Wendy Sowers, Kristin Marshall, Elizabeth Wilhelm, and Hannah Arntson.
After attending this event:
Here's what the students thought of the event:
"I appreciate them and all the hard work they have done to help pave the way for women and nonbinary people in STEM. I cannot wait to see myself where they are today, successful and looking back on my journey in STEM." – 12th grade

"Today's event helped me change my perspective about Boeing. All the people helped me and inspired me by answering questions." – 9th grade

"It made me think of all the different directions I could take when looking into STEM for my future as well as showing me it is very possible to be greatly successful in this field one day." – 12th grade

"It inspired me in letting me know the benefits and what I should do to get into Boeing, as well as talking to the career center about how I can make my resume better." – 10th grade

"It inspired me to get to know more about what STEM can help with. Thank you for speaking with us about STEM and for letting me know more about IGNITE." – 10th grade

"It inspired me that other women like me can do many things just like men do in their everyday lives. We work as hard as they do." – 10th grade

"It was fun getting to know what STEM is like." – 11th grade

"Today's event was very interesting, and very eye-opening. It helped me understand more about STEM." -12th grade

"Today inspired me because I found out that there are a lot of people that are also interested in STEM." – 11th grade