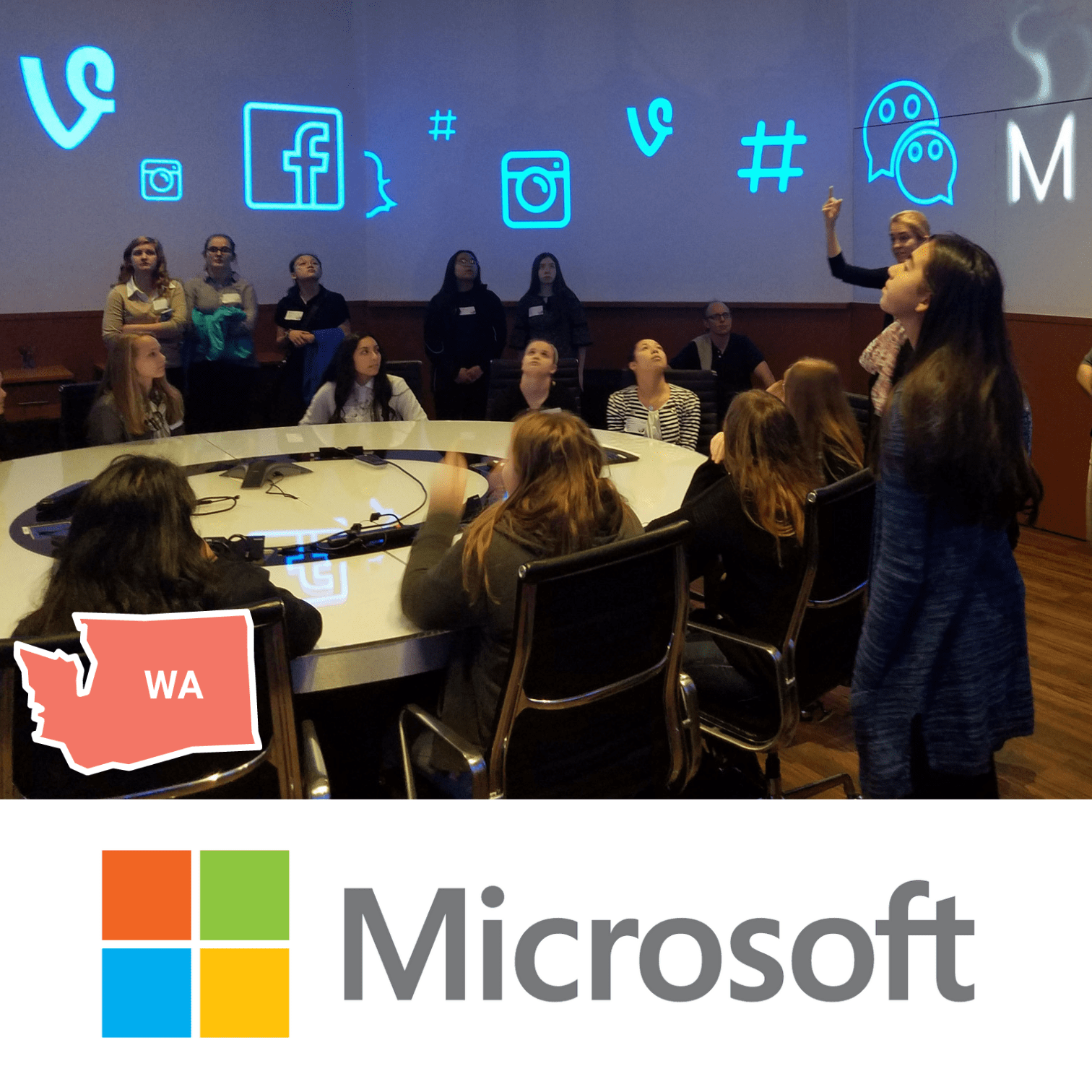 Event Recorder and Spanish Translators Needed for Field Trip to Microsoft (Redmond, WA)
Inspire IGNITE Students in STEM during an IGNITE Data 101 Field Trip to the Microsoft Reactor at 3709 157th Ave NE, Redmond, WA 98052!
IGNITE aims to increase gender diversity in high-wage/high demand STEM fields, such as technology and engineering. Data is information about the world around us, and scientists collect this information every day to help inform decisions and create products and services that make our lives easier. During this Field Trip, middle school students will learn how Microsoft engineers analyze massive amounts of data in seconds and how the stored information leads to the technology we use today. Students will have the opportunity to find out how they can get started in the field of data science and make it a career!
With projects like Xbox, Minecraft, Halo, Windows, Office, Surface, HoloLens, Skype, LinkedIn, GitHub, Bing, Teams, and more, Microsoft works to empower every person and organization to achieve more.
You can help capture the inspiration during this event by signing up to be an IGNITE Event Recorder and writing an event summary for the IGNITE Worldwide website.
In addition, you can help all students access the hands-on activity and panel by providing live Spanish translation during the event.
All attendees must either have been vaccinated for Covid or have a negative Covid test within the 7 days before their event at Microsoft. Masks are not required.