On February 17, students from Northeast Guilford High School in North Carolina attended their very first IGNITE event, a Virtual Cybersecurity Workshop with Microsoft!
Kristi Yankacy, Senior Engineering Manager, welcomed everyone and shared some STEM background information through a fun trivia game! Attendees learned that there are a lot of job opportunities in STEM and that the industry needs more diverse perspectives to make sure new products and technologies meet everyone's needs.
Kristi then introduced the basics of cybersecurity, including a discussion about good and bad hackers, phishing schemes, and other common security concerns that affect personal users as well as global businesses. She shared practical tips we can all use to help keep our data safe, like only going to trusted links instead of clicking on links from an email, and looking for the httpS at the start of a weblink to show it's a secure site. Kristi also stressed being mindful of what we post on social media, because you never know who will see!
Finally, the students learned about Caesar Ciphers, where each letter of a message is replaced by another letter a certain number of letters further along in the alphabet. They got a chance to practice decoding a message and were encouraged to make their own Ciphers to encode and decode "secret" messages!
After the cybersecurity activity, the students heard from three STEM professionals.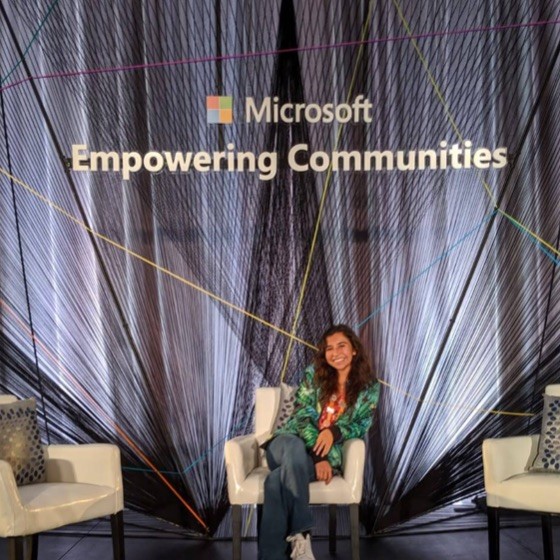 Milena Gonzalez is a Program Manager who works with Xbox! She shared that wasn't the best student in school, but she found her community and discovered a love of technology in a Girls Who Code club. Milena said that cybersecurity is important for Xbox, because users can try to cheat in games or access other users' credit card information.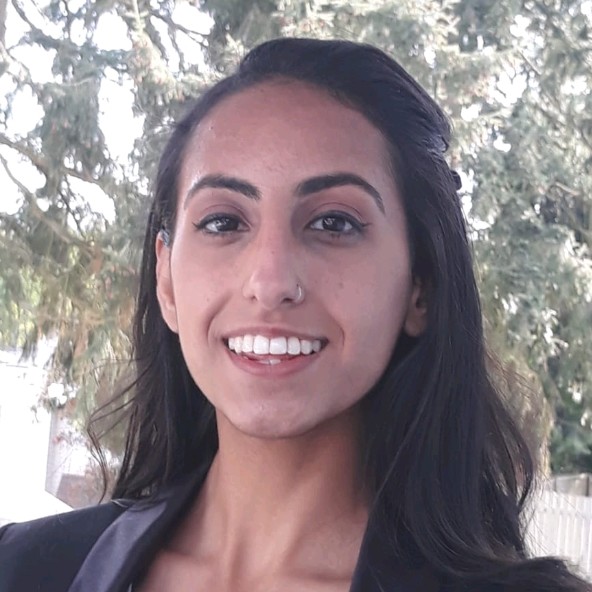 Ivneer Gill, a Security Analyst, has been with Microsoft for 2 years. She is the first person in her family to go to college in the U.S. and the first to have a STEM career. When she was in high school, she didn't even know what cybersecurity was, but she loved solving problems and learning how things worked. Cybersecurity ended up being the perfect way to incorporate her interests into a great career!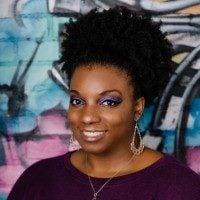 Stephanie Vaughn, a Workshop Facilitator at SMASH, who also served as the event Tech Host, was born and raised in Detroit and started her career as a journalist and editor with a goal of promoting gender and racial equity. The news industry changed rapidly with technology advances, and Stephanie expanded her skillset with courses in Front-End Development (the graphics and interface you interact with on a website). She is continuing to promote equity by leading STEM and Computer Science workshops for students of color!
As she opened the discussion for questions, Kristi shared that she, too, didn't initially plan to have a career in technology; she was working as a UPS driver and volunteered to do data entry one day! During the Q&A, students asked for advice about technical skills they can start learning now, what programming languages are involved in cybersecurity, and what opportunities are available that don't involve coding.
The speakers shared that basic technical knowledge is helpful in almost every job these days. There are a TON of free resources for learning coding and cybersecurity, like Small Basic, SANS, Pandas Library, and learning to code through playing games. The speakers' jobs don't all involve coding, and they emphasized that everything in technology takes teams of people all doing different things and using different skills. Design and compliance jobs, for example, are very important and aren't coding-centric. Students were encouraged to try new things, take advantage of classes and clubs at school, and find mentors who can provide support and advice.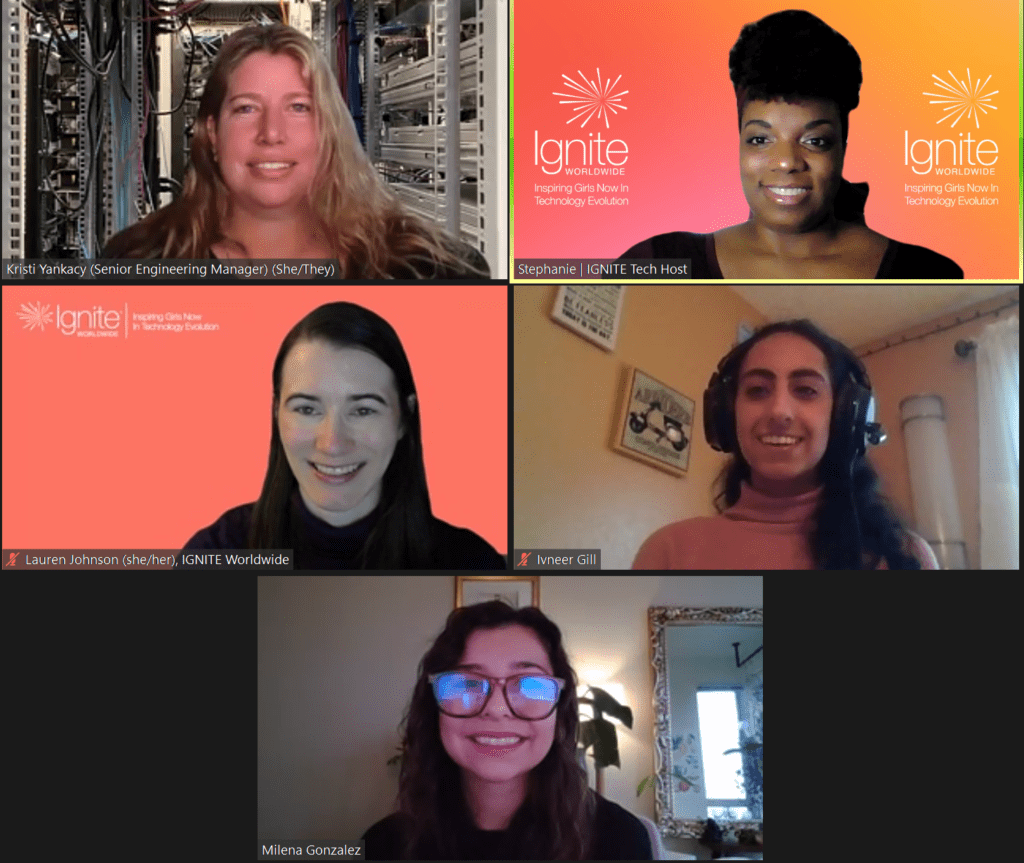 To close out the event, each volunteer shared one final piece of advice:
Kristi–Don't give up! (She shared that she once failed a math class, but she retook the course and passed!)
Milena–Be brave, be curious
Ivneer–Don't let the fear of failure stop you from trying
Stephanie–Don't sell yourself short! You know more than you think you know.
Thank you to Northeast Guilford High School for bringing IGNITE to North Carolina, and for bringing your enthusiasm and great questions to this workshop! Thank you also to the amazing volunteers who made the event possible: Kristi Yankacy, Milena Gonzalez, Ivneer Gill, and Stephanie Vaughn!
After attending this event:
Here's what the students thought of the event:
This helped me to become more interested in cybersecurity and y'all presenting really made me feel hopeful and you were very helpful." – 10th grade

"This event inspired me in a positive way. It makes me want to learn more about STEM." – 9th grade

"I feel like [cybersecurity] would not be so stressful like I thought. It honestly made me want to know more about how to prepare." – 10th grade

"Y'all were very energetic and there was never a dull moment. I loved how helpful and encouraging y'all were. And I liked how there were different people from different positions, [which] was also very helpful." – 10th grade

"I've always wanted to do hacking/pentesting so I knew this would be for me. I have a lot of motivation to do this. I'm open and excited to work on the SANS hacking course." – 9th grade

"I learned a lot of new things that I didn't know before and got to learn more about the program." – 10th grade